50 VOD Professionals 2021
Nominated by you, adjudicated by a specialist panel, this is our list of the most influential people working in the UK's OTT industry over the past 12 months.
Featuring A+E Networks, Amazon, Apple, the BBC, the BFI, BritBox, BT, DAZN, ITV, Netflix, the National Theatre, NBCU, NOW, the Royal Opera House and Sky.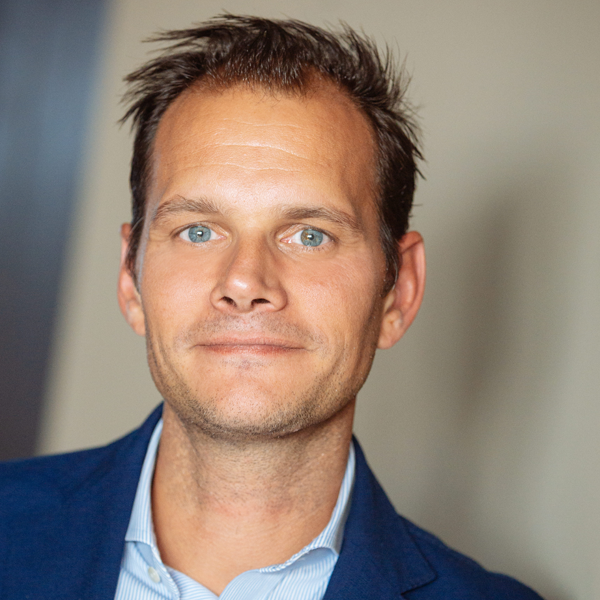 #21. Thomas Bremond
GENERAL MANAGER, INTERNATIONAL, FREEWHEEL
FreeWheel, owned by Comcast, is a provider of ad platforms for publishers, advertisers, and media buyers. A key figure in driving the company's continued international expansion, Bremond has extensive knowledge of the advertising and media industry. His expertise makes him a valuable spokesperson for how FreeWheel's innovative technology provides a full breadth of solutions for the advertising industry. 
He is an influential thought leader in the world of TV and video advertising and a frequent expert on topics such as the convergence of the TV ecosystem and programmatic advertising. He is also a regular speaker at major industry events such as Cannes Lions, UDECAM and the Future TV Advertising Forum. 
Prior to joining FreeWheel, Bremond was Vice President, EMEA, at DG, a provider of distribution solutions for television advertising. He was also a co-founder and COO at SmartJog, which saw him spearhead the company's highly successful North American expansion.
#22. Orpheus Warr
CTO, CHANNEL 4
Warr, a frequent member of this list, was appointed CTO at Channel 4 in 2015, having first joined in 2003. As CTO, he oversees Technology Strategy and Operations at the company with responsibility for Architecture, R&D and Information Security as well as Service Delivery and Distribution across IT, Broadcast and Non-Linear platforms.
He designed and developed a number of the Channel's core Broadcast and Rights Management systems and was instrumental in the launch of the pioneering 4oD service, providing technical oversight of its expansion across an increasing number of devices and platforms and its evolution into 'All 4'.
Warr has since driven the adoption of cloud technologies, initially to power the company's Big Data and Online platforms, increasingly now focusing on the transition of the Channel's Corporate and Broadcast estates. He continues to explore opportunities presented by the increasing convergence between linear and non-linear distribution, and the move towards commoditised utility IT. Warr is also a member of the DTG Council and a Board Director at the DPP.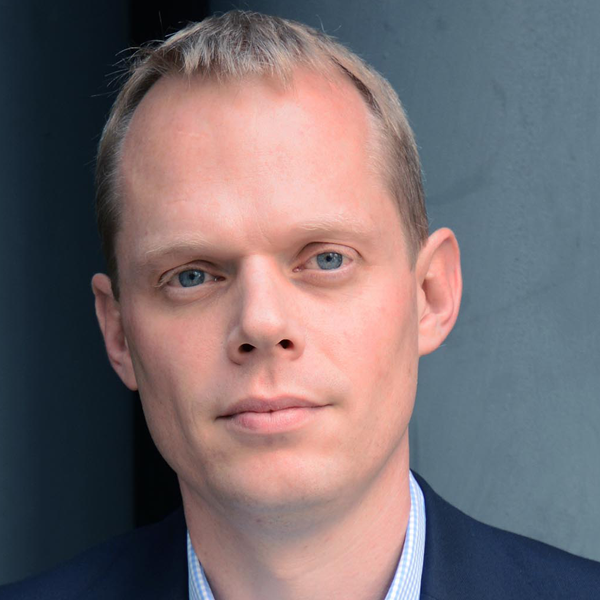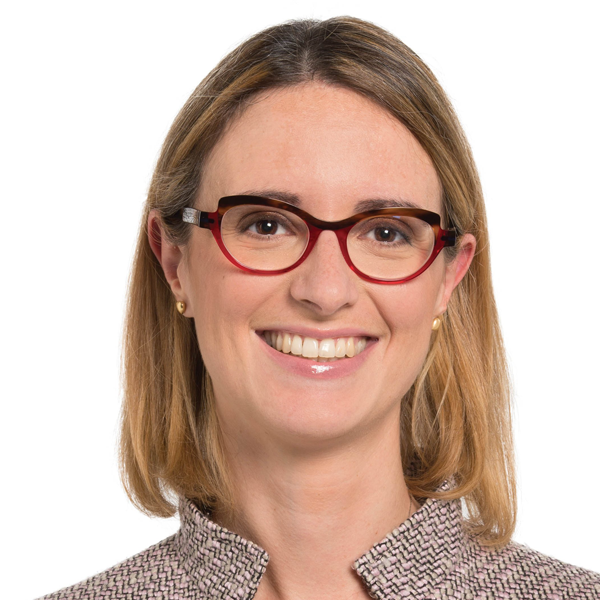 #23. Silvia Benedetto
HEAD OF PLATFORM, NOW
Silvia Benedetto has been NOW's Head of Platform and Partner Integration since May 2020 and is responsible for all major NOW requirements in the negotiation and implementation of distribution deals on third party platforms. She is also in charge of the strategy and the apps on the NOW platform.
Prior to this position, Benedetto was part of the Group Strategy Team for eight years, supporting the business in solving complex issues, including delivering the pricing of the newly launched Sky AdSmart, ensuring a more cohesive business model for Sky Cinema across all the territories and defining the channel portfolio and market positioning for the launch of the NOW Entertainment Membership pass.
Before joining Sky, she worked at Canal+ in Paris, supporting a complete change of the B2C business, and at Bain & Co in Italy.
#24. Dan Fahy
SVP, HEAD OF EMERGING BUSINESS, VIACOMCBS NETWORKS UK
Based in London, Fahy leads the growth and partnerships division at VCN UK, tasked with increasing streaming revenue and expanding the company's range of partnerships in the UK. He spearheads the revenue growth strategy for the company's UK streaming platforms, including Channel 5's AVOD service, My5, and Pluto TV UK, as well as the SVOD mobile app, MTV Play and Nick Jr's interactive learning app, Noggin.
Fahy also oversees all growth analytics, monetisation, growth marketing, customer experience and streaming partnership functions for VCN UK's streaming portfolio.
Prior to his current role, Fahy was VP, Commercial & Content Distribution for ViacomCBS Networks International. Here, he was responsible for leading content distribution across the company's UK, Northern and Central and Eastern Europe territory. Fahy also looked after all commercial relationships, negotiations, commercial and strategic development and marketing across ViacomCBS's partnerships for Pay TV channels MTV, Nickelodeon, Nick Jr., Comedy Central and free-to-air Channel 5.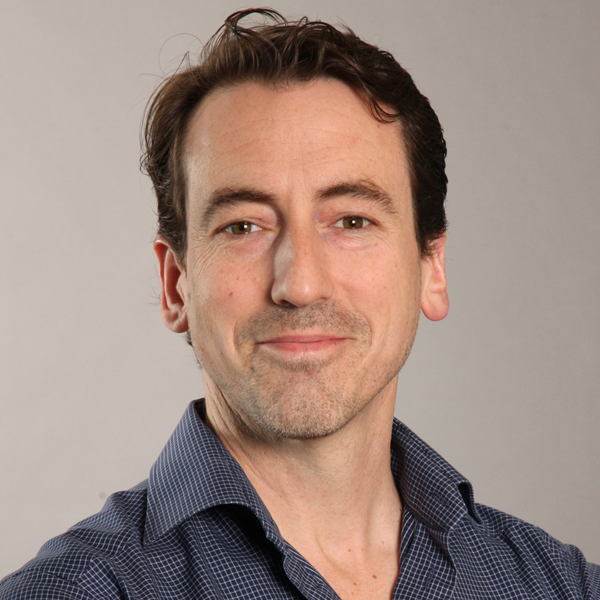 #25. Sam Barcroft
ENTREPRENEUR & STRATEGIST
Sam Barcroft founded Barcroft Media, an award-winning factual production company, in 2003. The company was an innovator in made-for-digital content and quickly created one of the top 40 most popular YouTube channels.
Barcroft Media also launched 15 original self-funded digital series including Extreme Love, Born Different and Beastly, which have attracted more than 63m followers across social video platforms including YouTube, Snapchat and Facebook. It has also made content for Channel 4, Discovery, Facebook and Netflix. 
Barcroft Studios was sold to Future in November 2019 for £23.5m, but Barcroft remains an influential British voice promoting original and diverse digital content.
#26. Peter Docherty
FOUNDER & CTO, THINKANALYTICS
One of the TV technology industry's true visionaries, Docherty is a pioneer in video content discovery and personalised user experiences. Today ThinkAnalytics is the dominant player in its sector with the world's most deployed TV and video content discovery  solution. 
Docherty is not just a technologist but actively pursues advances in technology to aid business, particularly around  customer marketing and personalisation. Prior to founding ThinkAnalytics, over 20 years ago, he worked at Hewlett-Packard on telecommunications signalling monitoring software. Before that he held various lead engineering positions at BT.
Docherty graduated in Computer Science and Microprocessor Systems from the University of Strathclyde, has an MBA with Distinction from the University of Strathclyde Graduate Business School, and is a Chartered Engineer.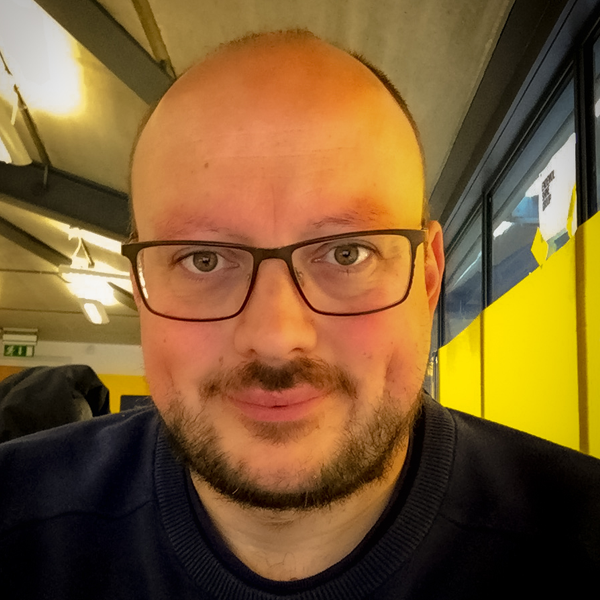 #27. Stuart Jones
HEAD OF PRODUCT, ITV HUB
With over 25 years in digital consumer-facing services, Jones has steered the product ship on some of the UKs most well-known brands including The Telegraph, Nando's, KFC, Betfair as well as consulting for Google.
He spent four years at Channel 4 where he was Operations Manager for the then 4oD (now All 4) service. 
Jones is now at ITV where he is Head of Product for the ITV Hub, presiding over the Customer Experience Product Teams. He's currently executing the product strategy aligned to the next phase of ITV's VOD streaming objectives.
#28. Neelay Patel
CEO, DIGITAL THEATRE
Patel is currently the Chief Executive Officer of Digital Theatre: the world's leading digital on-demand educational platform for the Performing and English Language Arts, providing over four million students from schools, colleges and universities, across 95 countries, with online access to theatre productions and curriculum-mapped educational content.
The past ten years have seen Patel take on a number of high-profile roles, first as European Commercial Director of AOL, followed by five years with The Economist, where he successfully launched the digital division, and most recently as an executive at the BBC, where he drove instrumental growth of BBC iPlayer and launched BBC Sounds.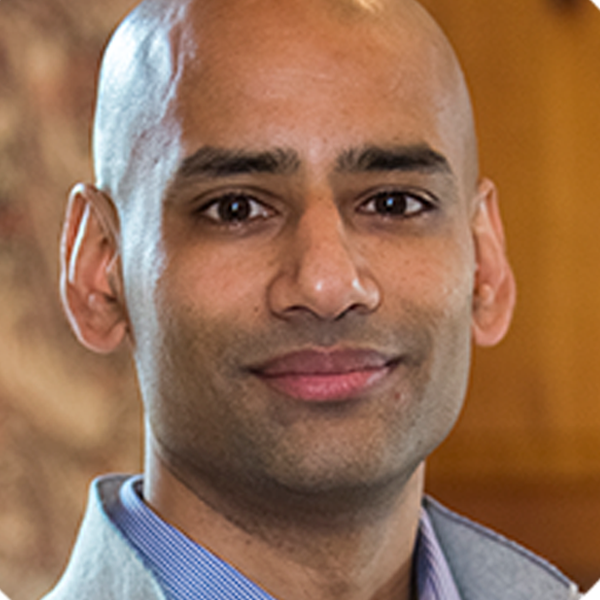 #29. Katheryn Needham
HEAD OF TV / DIGITAL & BUSINESS DEVELOPMENT, STUDIOCANAL
A multi-talented commercial executive working in content distribution with a passion for digital and data, Needham is experienced in working for both US studios and independent producers of film and TV content. At STUDIOCANAL, she has led the digital content business through a period of exponential growth and technological advancements in the UK, whilst supporting international teams on digital sales strategy.
Experienced in distribution strategy, complex negotiations, and business development, Needham firmly believes that market disruption creates opportunities providing you are agile and curious.
Needham completed an MBA in 2020 prompted an interest in how AI technologies can be applied to the content distribution business, and is keeping a keen eye on developments in this area.
#30. Will Harrison
MD, BRITBOX UK
Will Harrison is the UK Managing Director of BritBox, which passed 500k subscribers at the start of 2021.  The service recently launched on Amazon Channels and has just successfully launched its first original drama The Beast Must Die.
Harrison was previously MD of Ingenious Media, a leading investor in the creative industries, financing 50 films and TV shows per year. He sat on the Ingenious Group board and led teams across TV, Film, Games, Finance and Legal functions.
He joined Ingenious from Warner Bros, where he was Chief Commercial Officer for the Harry Potter Franchise Group, driving the development and commercial growth of the Harry Potter, Fantastic Beasts and Wizarding World brands globally.
Prior to this he was COO for HBO Europe, with P&L responsibility for HBO's channels business in Europe. Harrison has also held senior roles at Disney, A+E Networks and Turner Broadcasting, and has served on the boards of several companies including Super RTL, FilmFlex, GMTV, and HBO Central Europe.