50 VOD Professionals 2021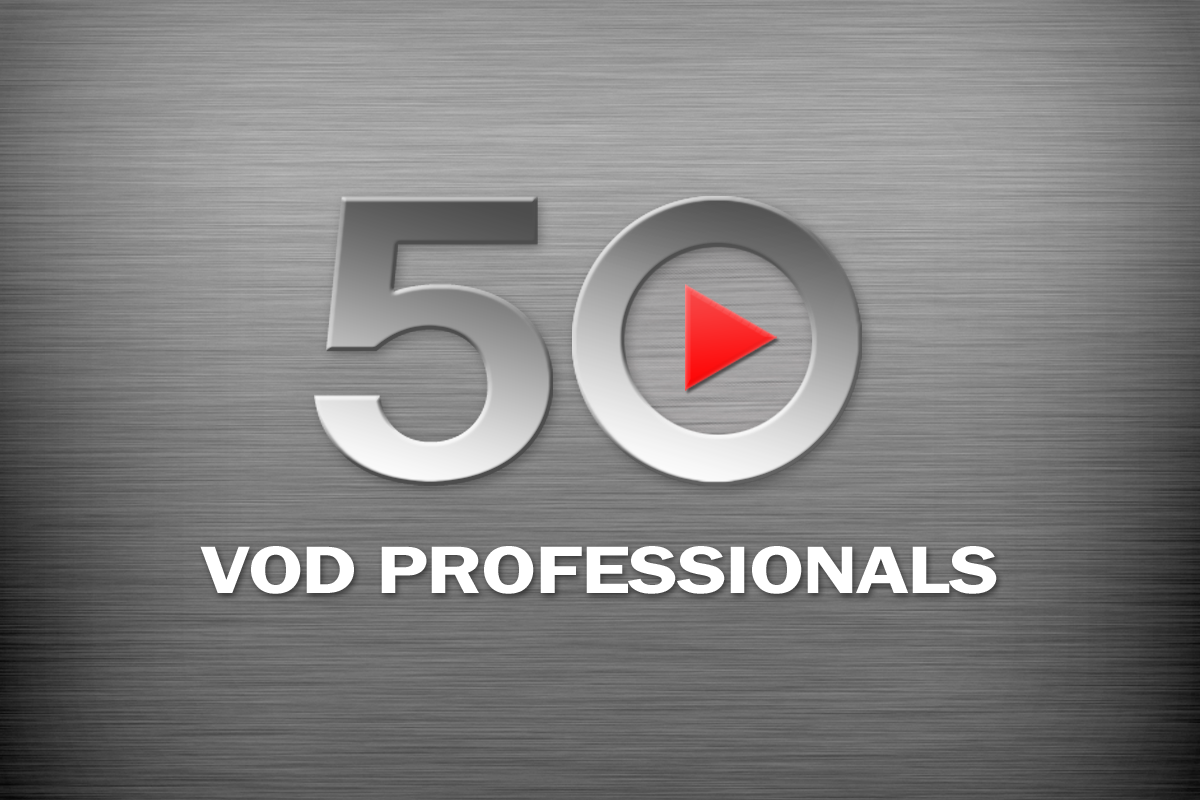 Nominated by you, adjudicated by a specialist panel, this is our list of the most influential people working in the UK's OTT industry over the past 12 months.
Featuring A+E Networks, Amazon, Apple, the BBC, the BFI, BritBox, BT, DAZN, ITV, Netflix, the National Theatre, NBCU, NOW, the Royal Opera House and Sky.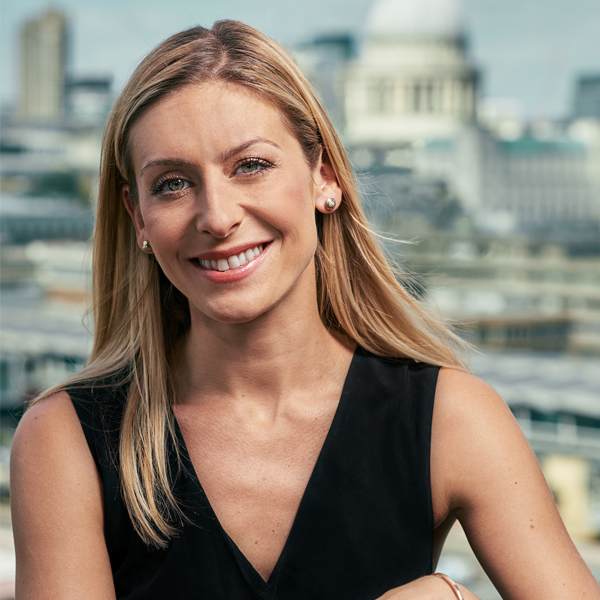 #1. Georgia Brown
HEAD OF EUROPEAN ORIGINALS, AMAZON STUDIOS
Amazon's recent acquisition of MGM – and it's catalogue of 4,000 movies and 17,000 TV show episodes – for £8.45bn represents excellent value especially as its own reported content spend in 2020 was $11bn (up from $8bn the previous year). 
In charge of a large chunk of this budget is Georgia Brown, Head of European Originals for Amazon Studios, who oversees the development and production of scripted and non-scripted Amazon Originals in Europe including series like The Grand Tour, All or Nothing: Tottenham Hotspur, Celebrity Hunted Italy, Love Island France; All or El Cid, and Voltaire Mixte.
Brown joined Amazon in 2017 from FremantleMedia where she was EVP of Content and Co-Productions. There she worked on acquisitions for FremantleMedia International (FMI), the company's distribution business, and a range of projects including Young Pope, D83, Apple Tree Yard and American Gods.
With previous leadership roles at Shine International and BBC Worldwide, Brown is a worthy #1 for this year's 50 VOD Professionals. 
#2. Anne Mensah
VP CONTENT, NETFLIX
With over 3,500 followers on Twitter – where she posts about Netflix jobs, events and filmmaker / screenwriter commissions – Anne Mensah leads Netflix's scripted content team in the UK. The streaming giant produced more than 50 TV shows and movies here in 2020 (around a third of all of its European productions) and increased its spend by 50% to £1bn. To put that into context, the BBC's television budget was £1.6bn, ITV's £1.1bn. 
Mensah previously spent ten years at the BBC as the corporation's Head of Independent Drama and Head of Drama or BBC Scotland, and seven years at Sky as Head of Drama. Her credits include Chernobyl, Patrick Melrose, Save Me, Fortitude, Zen and Wallander.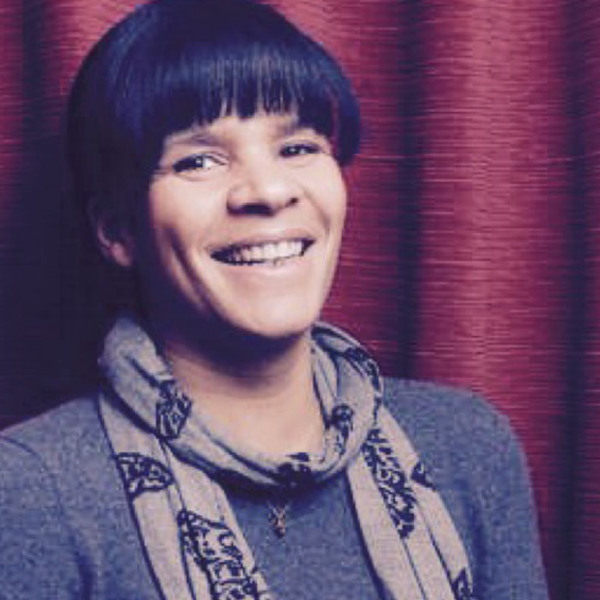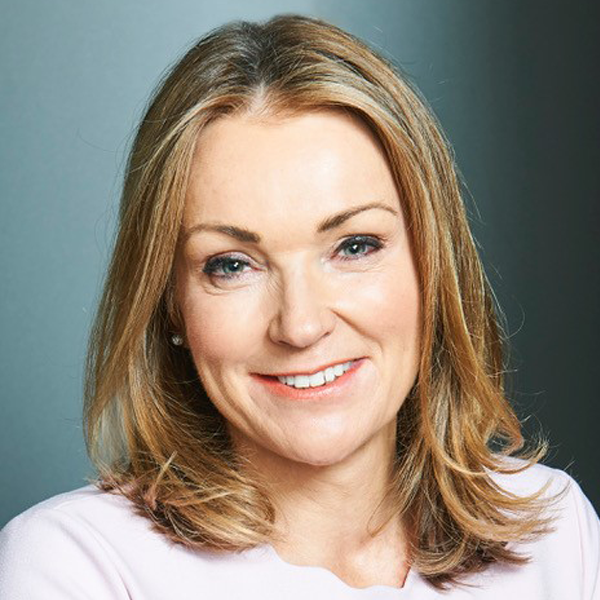 #3. Jay Hunt
CREATIVE DIRECTOR, EUROPE, WORLDWIDE VIDEO, APPLE
With over 1.5bn active iOS devices, Apple could, in theory, become the biggest OTT service in the world if they managed to convert even just a quarter of their users to Apple TV+. That's a big if though. Estimates suggest that Apple had around 40m TV customers at the end of 2020 of whom 62% were still taking advantage of free trials. Still plenty of scope for growth. 
A large part of any upscaling will surely come from content – lots more of it – and this is where Jay Hunt, an industry veteran comes in. Formerly Director of Programmes at Channel 5, Controller of BBC One and Chief Creative Officer at Channel 4, Hunt was hired by Apple to help drive international content development. 
Initially seen as a frontrunner for the Director General role at the BBC last year, before Tim Davie got the gig, Hunt has a news background including the Six O'Clock News, Newsnight and Panorama. Her television and drama credits include Black Mirror, Humans, Catastrophe and The State (all for Channel 4) and Luther and Sherlock at the BBC. 
#4. Marina Storti
MANAGING DIRECTOR, NOW
NOW's Managing Director, Marina Storti has led all aspects of the business since April 2019. Prior to this role, and as NOW's Director of Strategy and Proposition, she was responsible for managing and developing NOW's end-to-end customer proposition which included the content, pricing and positioning of its five subscriber offerings as well as the brand's own line of streaming devices.
Storti also oversaw the introduction of partner memberships, such as hayu, and launched NOW's first stand-alone broadband proposition, NOW Broadband. Other responsibilities included building content and distribution partnerships, establishing long-term relationships with BT and Netflix and leading on the recent rebrand shifting from NOW TV to NOW, reflecting, in her words "… how brilliant simplicity meets brilliant entertainment."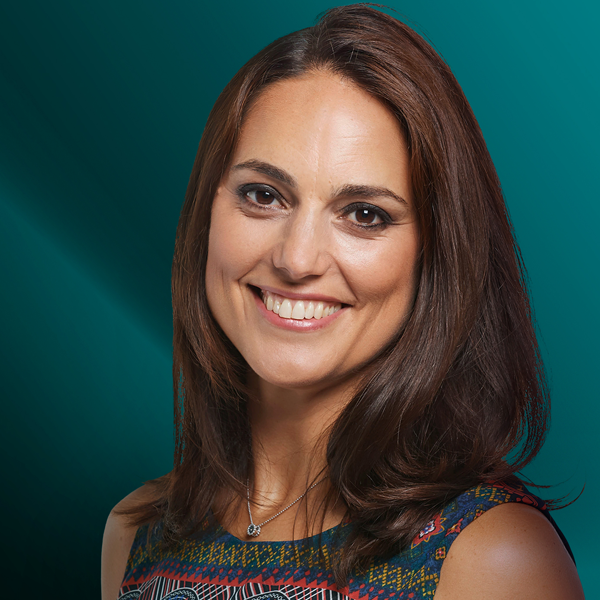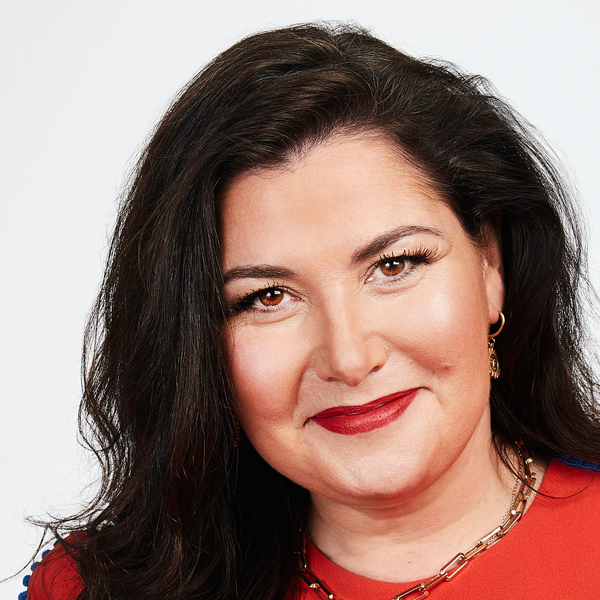 #5. Reemah Sakaan
CEO, BRITBOX INTERNATIONAL
As CEO of BritBox International, Sakaan is responsible for the overall strategy and operations of BritBox globally, leading multiple teams over multiple regions. Her role, we're told, is to drive creative success, maximise commercial return, foster the BritBox brand around the world, and provide strategic and operational leadership. 
Having worked on growing the partnership between ITV and BBC since the beginning, Sakaan was responsible for the creation of the BritBox brand and global concept. Before becoming CEO, she served as Chief Creative Officer for BritBox Global as well as the Group Director of SVOD for ITV, launching BritBox in the UK in November of 2019 and serving as part of the leadership team behind BritBox Australia. 
Prior to this, Sakaan spent 18 months in New York where she oversaw the growth of BritBox US's subscribers and worked on the expansion of BritBox into Canada in February 2018. She has greenlit a growing list of original commissions including The Bletchley Circle: San Francisco, the revival of Spitting Image and The Beast Must Die as well as the upcoming Magpie Murder, Crime, and A Spy Among Friends.
#6. Ben McOwen Wilson
MD, YOUTUBE UK & REGIONAL DIRECTOR, EMEA
McOwen Wilson, an alumnus of this list, is Managing Director of YouTube UK, where he's responsible for all business operations and strategy, and Regional Director for YouTube in Europe, Middle East and Africa. His remit includes working with some of YouTube's largest global sports, news and traditional media partners as well as many of the platform's most-recognised endemic creators – aka "YouTubers". He has led YouTube's growth in various roles across EMEA for the past 10 years.
Prior to YouTube, McOwen Wilson was MD of ITV for six years, where he oversaw the launch and growth of the broadcaster's digital and new media businesses. During his tenure, he co-created, and was chairman of, Project Kangaroo – the proposed VOD joint venture between BBC, Channel 4 and ITV. He also launched FreeSat, the UK's free satellite television platform.
Previously a partner in a strategy consulting firm, McOwen Wilson has 25 years experience in the field of media, entertainment, and the internet, including a stint as CEO of UEFA New Media.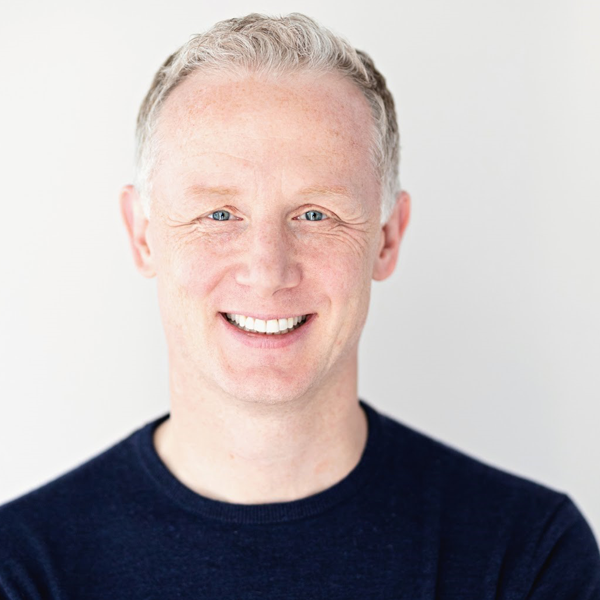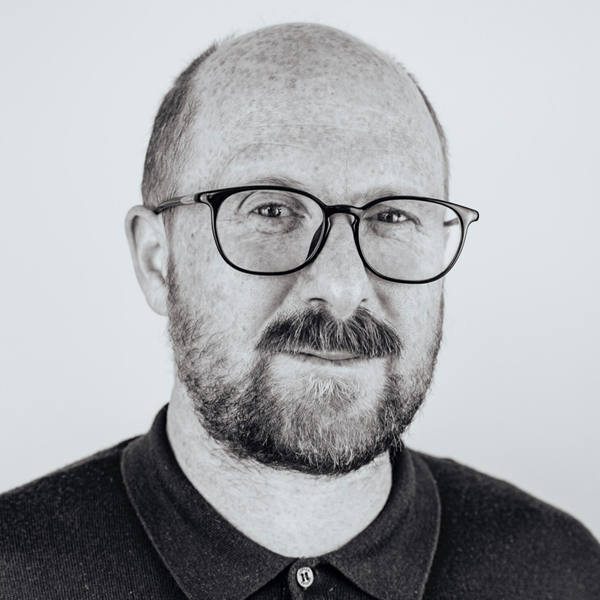 #7. Rhys McLachlan
DIRECTOR OF ADVANCED ADVERTISING, ITV
Rhys McLachlan joined ITV as their Director of Advanced Advertising in April 2020.
His role includes the development of ITV Commercial's overall addressable advertising strategy, working alongside key stakeholders within the Commercial, Technology, Data, ITV Hub and ITV's Platform team, as well as delivering the broadcaster's advanced advertising capabilities, specifically the development and deployment of Planet V, an end-to-end programmatic solution, as well as partnerships with the key digital and broadcasting platforms. 
McLachlan was previously Head of Global TV Strategy at Videology / Amobee, the global digital advertising technology company with whom ITV signed an exclusive UK and Ireland licensing agreement with last year. Prior to his role at Amobee and the Videology Group, he was Head of Futures at Mediacom UK between 2003 and 2011.
#8. Faz Aftab
DIRECTOR OF PLATFORM DISTRIBUTION, ITV
Another former Top-10er of this list, Aftab leads distribution at ITV for Live Channels, ITV Hub and ITV Hub+ and was part of the Britbox UK launch team in 2019. Her role includes negotiating terms that address prominence, search and recommendations tailored to an ITV audience. She is also the Chair of Freesat, a joint venture between the BBC and ITV, and a Non-Executive Director at The Twofour Group, an award-winning production company. 
As a mother to three young girls. Aftab has a keen interest in bringing more women and under-represented groups into STEM subjects and occupations. She is a mentor and volunteer at Stemettes and Speakers for Schools and is also a member of the CBI Women in Technology group and the CBI Innovation Council. At ITV, she is the founding member of the Women In Technology group and is on the steering group of The Women's Network which aims to develop, inspire and connect women across ITV.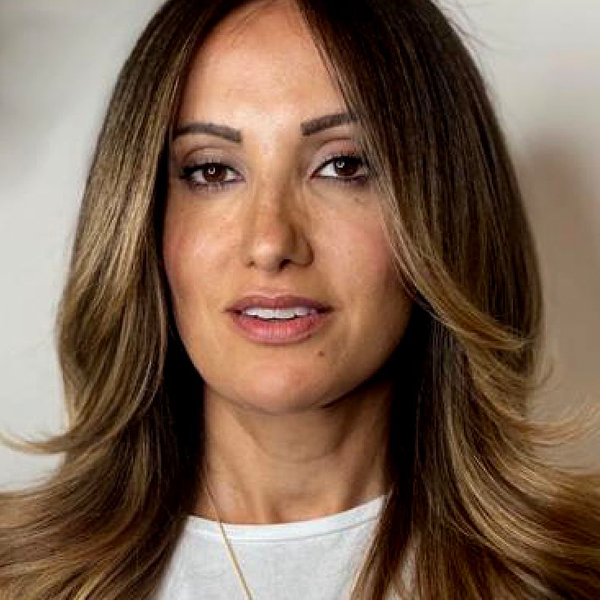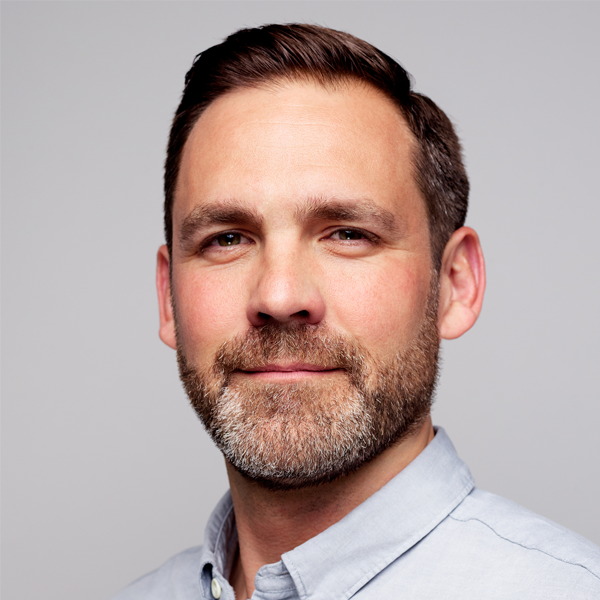 #9. Ben King
CHIEF SUBSCRIPTION OFFICER, DAZN
Owned by the UK's richest man, Sir Leonard Blavatnik, DAZN, dubbed the "Netflix of sport" launched in Germany and Japan in 2016, in the US and Italy in 2018, in Brazil and Spain in 2019 and expanded to over 200 countries last December. In March it secured the rights to screen all Italian football Serie A matches over the next three seasons with a bid of €2.52 billion. 
King is the Chief Subscription Officer and is responsible for the growth of DAZN's direct-to-consumer subscription service including marketing strategy and distribution across app stores, technology, telecom and retail partners. He has spent his entire career working at the cross-section of technology and entertainment media, helping to build Europe's first mobile telecom entertainment services and then spending twelve years at Apple leading the disruption of music, tv, movies, games, apps, news and book distribution all over the world through iTunes, the App Store and Apple Music.
#10. Rose Adkins Hulse
FOUNDER & CEO, SCREENHITS TV
Whilst some of the geeks amongst us might have occasionally dreamed about launching an OTT super-aggregator, Rose Adkins Hulse went ahead and actually did it! Her company, and it's recently launched iOS, Android and Fire stick app, lets viewers find and watch content from Amazon Prime, Disney+, Netflix, ITV Hub, BritBox, the BFI and other streamers from one interface.
ScreenHits TV's availability in US and UK markets is the starting point for an international rollout plan across a total of 23 countries over the next year. 
Adkins Hulse has spent the last ten years building brands and businesses in the areas of global entertainment and distribution in both traditional and digital formats. She has previously worked at The Hollywood Reporter, NBC Universal, The Sundance Institute and her brand, The Adkins Group.