50 VOD Professionals 2023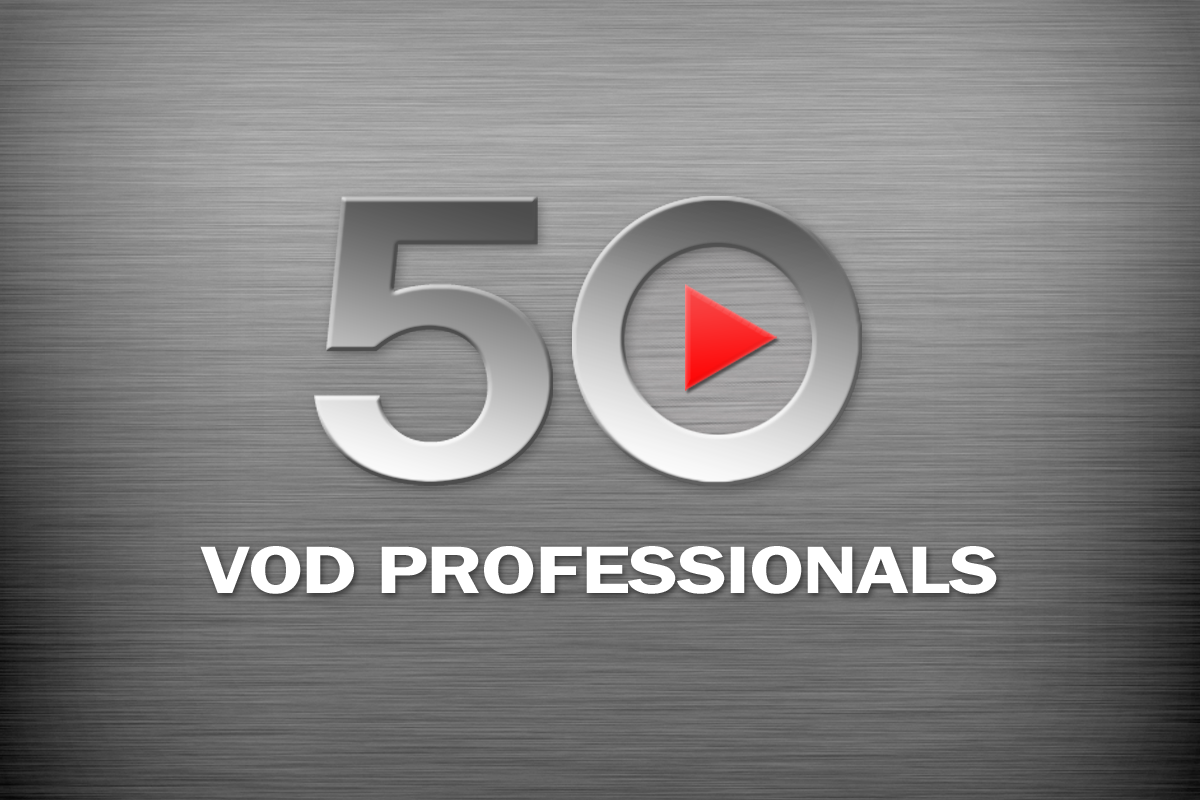 Nominated by you, adjudicated by a specialist panel, this is our list of the most influential people working in the UK's OTT industry over the past 12 months.
Featuring Amazon, Apple, the BBC, BritBox, Channel 4, DAZN, Greening of Streaming, ITV, Netflix, NOW, Samsung, Sky, STUDIOCANAL, Warner Bros Discovery and a range of independents.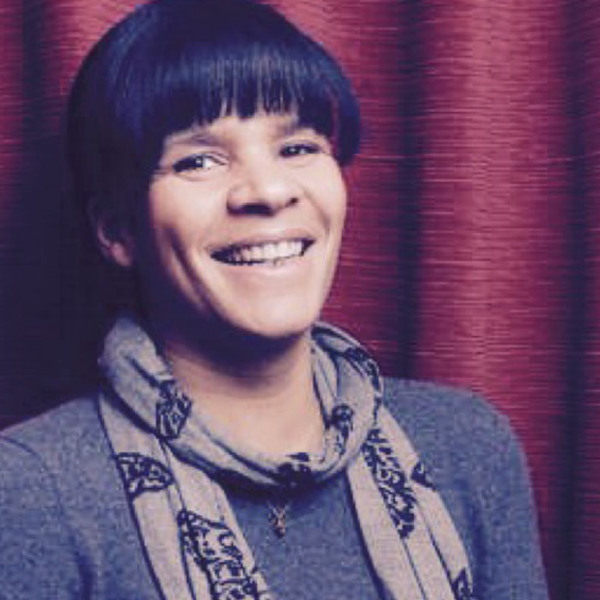 #1. Anne Mensah
VP CONTENT, NETFLIX
Netflix recently reported that it had spent $6bn on content production in the UK since 2020 – $2bn more than originally planned. This contributes to the record £6.27bn billion film and high-end TV production spend in the country last year (£1.83bn higher than for the pre-pandemic year 2019). 
With a mandate to source local content that can find a global audience, Anne Mensah, who leads Netflix's scripted content team in the UK, finally makes our #1 slot having previously ranked third and then second in 2021 and 2022 respectively. Her credits for the streaming giant include Bridgerton, Anatomy of a Scandal, The Crown and Sex Education. Upcoming UK commissions include Black Doves, a series starring Keira Knightley; the drama Department Q, an adaptation of novels by Danish author Jussi Adler-Olsen; and the documentary Bank of Dave: The Sequel.
"Our productions are some of buzziest, most watched and zeitgeist-defining in the world," she said.
#2. Jay Hunt
CREATIVE DIRECTOR, EUROPE, WORLDWIDE VIDEO, APPLE
With only an estimated 25m paid subscribers in 2022, plus around 50m users via promotions, Apple TV+ doesn't have quite the customer base of, say, Netflix or Amazon Prime. But quality rather than quantity has always been part of its mission statement – especially when it comes to content.
Leading this, from a UK and Europe perspective, is Jay Hunt.
Formerly Director of Programmes at Channel 5, Controller of BBC One and Chief Creative Officer at Channel 4, Hunt was hired by Apple to help drive international content development. 
Initially seen as a frontrunner for the Director General role at the BBC, before Tim Davie got the gig, Hunt has a news background including the Six O'Clock News, Newsnight and Panorama. Her shows that have launched this year include Suspicion, Slow Horses, The Essex Serpent and Prehistoric Planet.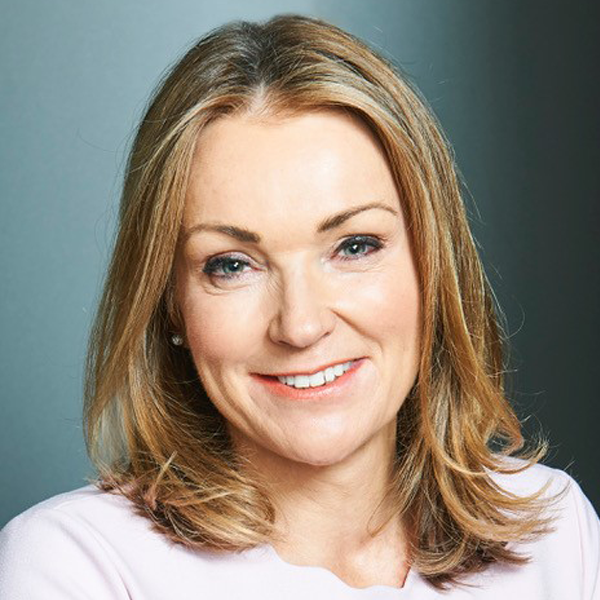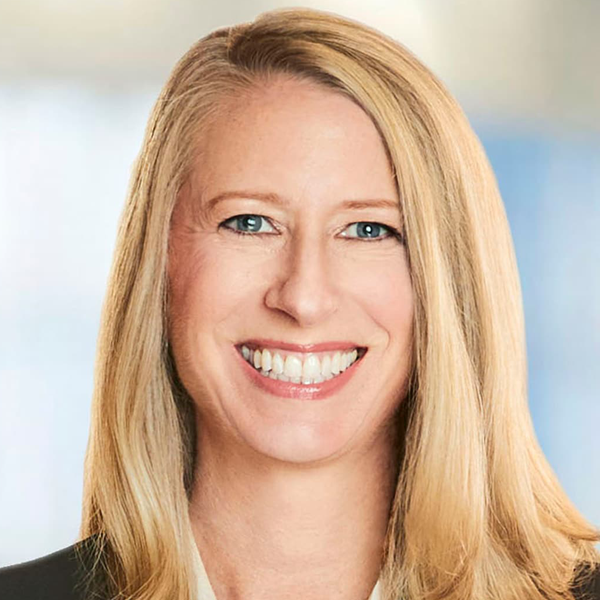 #3. Dana Strong
GROUP CEO, SKY
Sky has long been an OTT pioneer. Introducing its first on-demand services in 2006, the satellite giant has since evolved its products across multiple platforms, territories (including Germany and Italy) and form factors (like Sky Glass) culminating in the launch of NOW (formerly NOW TV), its stand-alone SVOD, in July 2012.
Heading up the company is Dana Strong who was appointed Group Chief Exec in 2021. Prior to taking on her role at Sky, she was President of Consumer Services for Comcast Cable, the largest broadband and pay-TV operator in the United States.
Strong has also previously served as President and Chief Operating Officer of Virgin Media and Chief Transformation Officer of Liberty Global. She has also held numerous leadership roles in Europe and Australia. 
#4. Lisa Rousseau
HEAD OF AMAZON FREEVEE UK
Lisa Rousseau is head of Amazon Freevee UK, Amazon's free, ad-supported video on demand (AVOD) service. Rousseau joined the Freevee team to oversee business and marketing functions and lead the first international launch of the service in the UK in September 2021. Over the last two years, she's led the service's global rebrand from IMBb TV to Amazon Freevee and overseen the launch of the Freevee app on mobile devices (ios and Android) as well as across Android TV, Apple TV and Sony Playstation. Coming up, Amazon Freevee will continue to scale their FAST channel offerings, with over 50 currently available including hit courtroom drama Judy Justice, and is gearing up to be the much anticipated new home of beloved soap-series Neighbours.
Prior to joining Amazon, Rousseau spent seven years at Google. As head of TV and film EMEA at YouTube and Google Play, she built content partnerships across the region to drive the transactional (TVOD) movies and TV business, launched Google Play Movies & TV across 15 markets, and led the film/TV partnership strategy for YouTube EMEA. Rousseau also led YouTube business and partnerships across Northern Europe and Sub-Saharan Africa and was previously at the BBC and BBC Studios in a number of commercial and digital business development roles.
Rousseau is passionate about supporting career opportunities for women, and is a trustee of the Young Women's Trust charity in the UK. She is based in London.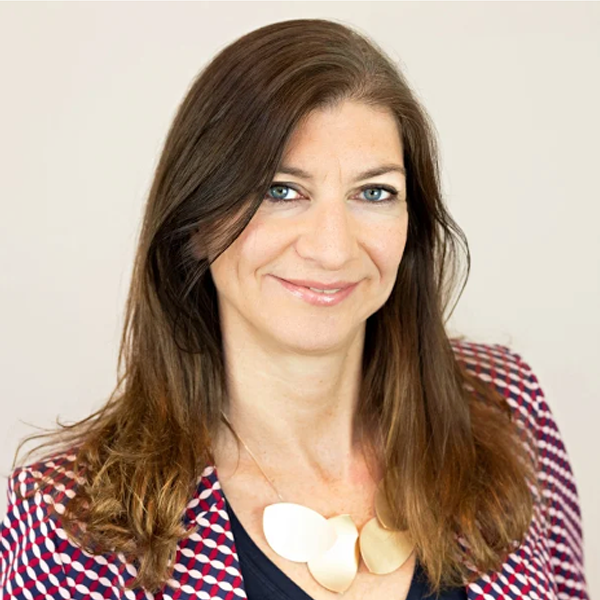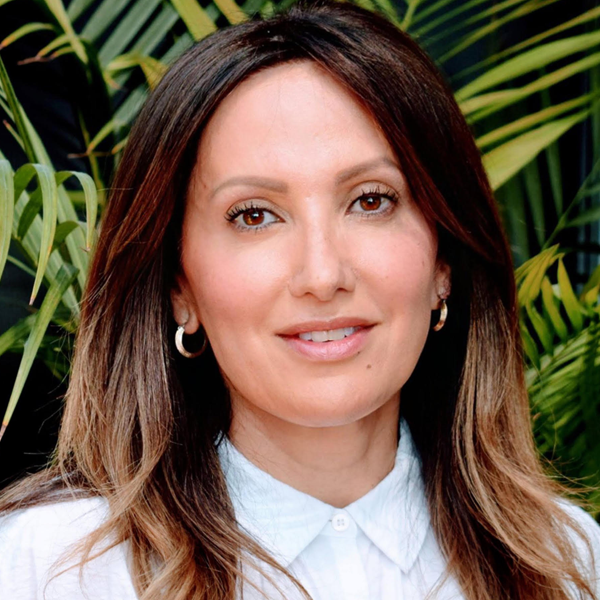 #5. Faz Aftab
DIRECTOR, INTERNATIONAL M&E CONTENT PARTNERSHIPS, GOOGLE TV
Faz Aftab, a regular Top 10-er in our annual list, is a Director of Media & Entertainment Partnerships at Google. She joined the company in September 2021 to lead Media and Entertainment partnerships for Google Platforms and Ecosystems across EMEA and APAC. This includes scaling the new Google TV platform internationally.
Before Google, Aftab was the Director of Strategic Partnerships and Distribution at ITV from 2011 to 2021. She was also the Chair of Freesat, during which time she led the merger of Freesat (a BBC/ITV Joint Venture) with DUK (a BBC/ITV/C4/C5 Joint Venture).
Aftab is a 20+ year veteran of the TV, streaming and Direct to Consumer industry, including seven years scaling start-ups internationally. She is a strong advocate for diversity and inclusion in the tech industry.
#6. Olivier Jollet
EVP & INTERNATIONAL GM, PLUTO TV
Over the years, Olivier Jollet played a crucial role in developing FAST business outside of the US, and his pioneer leadership has propelled Pluto TV to become the world's leading Free Ad-supported Streaming Television service, with a presence in three continents and more than 35 countries and territories. Jollet leads a coordinated approach to the further expansion of the service outside the US by collaborating with leaders across Pluto TV's business, including ad sales, content distribution, marketing, and finance.   
Previously, Jollet served as SVP of Strategy & Business Development, where he was responsible for expanding the company's international streaming and mobile business units, tapping into new, groundbreaking technologies including 5G and IOT. He also leveraged his extensive expertise, as well as market and competitive analysis, to inform the company's strategy for the continued expansion of Paramount+ and Pluto TV.
Jollet has been in the industry since the very beginning of his career, serving as Chief Product & Marketing Officer and Co-Founder at Watchever, a pioneering subscription-based VOD service in Germany, playing different roles at Vivendi Group and Universal Music, and co-founding Quazer, a unique digital TV-like service, funded by ProsiebenSat1 and later acquired by Pluto TV.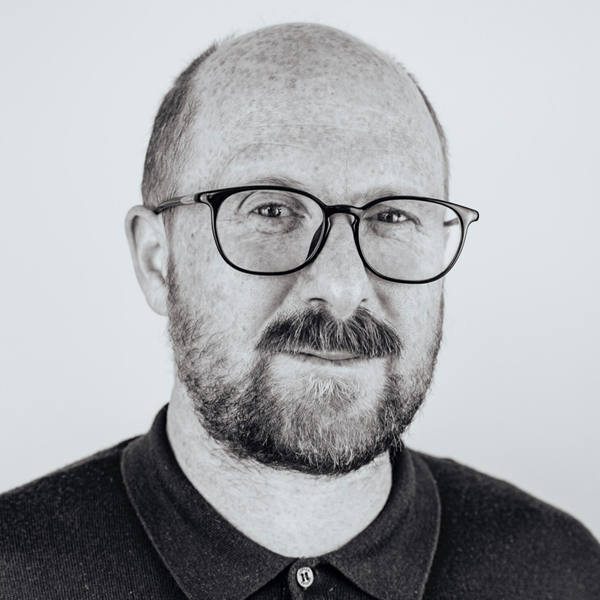 #7. Rhys McLachlan
DIRECTOR OF ADVANCED ADVERTISING, ITV
Having recently passed the three year mark of his ITV tenure, Mclachlan, ITV's Director of Advanced Advertising, has been at the heart of ITV's digital transformation.
He has been instrumental in the establishment and continued success of Planet V, which was launched with considerable fanfare in October 2020. Planet V is the UK's 2nd largest programmatic video platform, accounting for in excess of 95% of ITV's digital ad revenues. Having normalised Planet V for ad buyers in the UK, Mclachlan has more recently turned his attention to securing additional broadcasters for the platform, the first of which, STV, was announced in January 2023, and Mclachlan has made several very public statements regarding their aspirations and intentions to add further UK and European broadcasters in 2023.
In addition to Planet V, Mclachlan manages ITV's groundbreaking Adlabs innovation unit, responsible for the development and incubation of progressive ad formats. Since its inception in Autumn 2021, Adlabs has pushed out a variety of new ad concepts, ranging from dynamic creative and real-time weather targeting, to the more recent highly publicized retail-media product Matchmaker, developed in collaboration with Boots, Tesco-Dunnhumby and Infosum.
Prior to joining ITV, Mclachlan spent eight years running global business development at the spectacularly icarus-like Videology. 
Never shy of expressing an opinion and extending a rallying cry for the TV industry, Mclachlan is a popular speaker at the various conferences and Chatham house sessions he attends.
#8. Reemah Sakaan
CEO, BRITBOX INTERNATIONAL
As CEO of BritBox International, Sakaan is responsible for the overall strategy and operations of BritBox globally, leading multiple teams over multiple regions. Her role, we're told, is to drive creative success, maximise commercial return, foster the BritBox brand around the world, and provide strategic and operational leadership. 
Having worked on growing the partnership between ITV and BBC since the beginning, Sakaan was responsible for the creation of the BritBox brand and global concept. Before becoming CEO, she served as Chief Creative Officer for BritBox Global as well as the Group Director of SVOD for ITV, launching BritBox in the UK in November of 2019 and serving as part of the leadership team behind BritBox Australia. 
Prior to this, Sakaan spent 18 months in New York where she oversaw the growth of BritBox US's subscribers and worked on the expansion of BritBox into Canada in February 2018. She has greenlit a growing list of original commissions including The Bletchley Circle: San Francisco, the revival of Spitting Image and The Beast Must Die as well as the upcoming Magpie Murder, Crime, and A Spy Among Friends.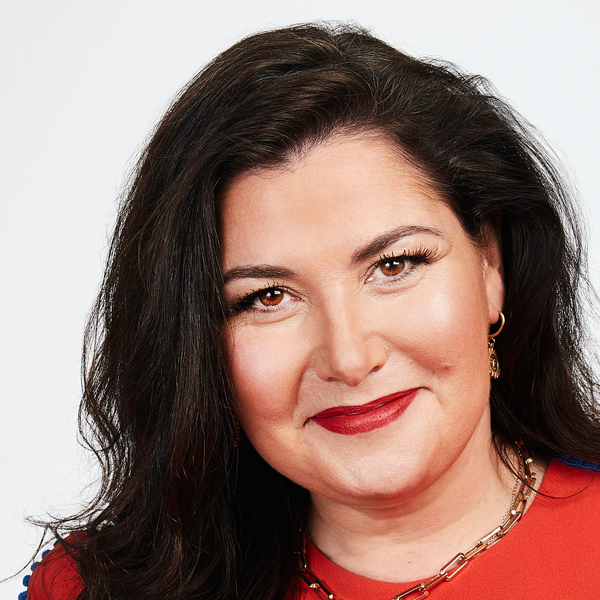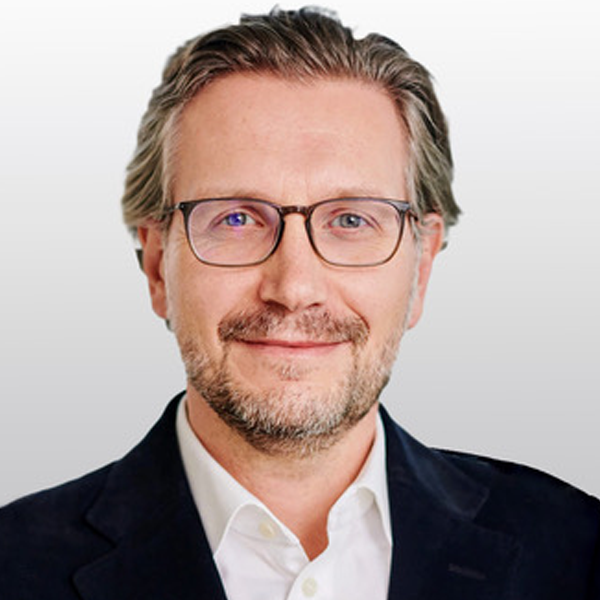 #9. Erik Huggers
CHAIRMAN OF THE BOARD, EVERYONE TV
For OTT execs of a certain vintage and disposition, Erik Huggers has an almost mythological status in the industry. Part of the core group – along with Anthony Rose – who imagined, built and launched BBC iPlayer on Christmas Day 2007, Huggers is a true streaming pioneer.
As well as the BBC, he has held executive positions at Microsoft, Intel, Verizon and Vevo and helped shepherd YouView into existence in 2012.
Huggers is now a senior advisor to EQT Group and is board member at Hexagon, ProsiebenSat.1 Media and WeTransfer. He makes our list, however, as the recently-appointed Chairman of Everyone TV, formerly Digital UK, which (owned by the BBC, ITV, Channel 4 and Channel 5) supports Freeview and Freesat viewers and channels.   
#10. Matthew Hooper
EVP & CHIEF COMMERCIAL OFFICER UK, VIAPLAY GROUP
Matthew Hooper was appointed EVP and Chief Commercial Officer UK in December 2022 at Viaplay Group. He was previously EVP and Chief Corporate Affairs Officer, and before that, served as CEO of Viaplay Group UK, and EVP and Head of Corporate Communications at MTG.
Prior to joining MTG in 2011, Hooper was the co-Founder and Managing Partner of international communications consulting firm Shared Value Limited, and a Board Director of Shandwick Consultants Limited.
Hooper is a Masters graduate of the University of Oxford.