50 VOD Professionals 2023
Nominated by you, adjudicated by a specialist panel, this is our list of the most influential people working in the UK's OTT industry over the past 12 months.
Featuring Amazon, Apple, the BBC, BritBox, Channel 4, DAZN, Greening of Streaming, ITV, Netflix, NOW, Samsung, Sky, STUDIOCANAL, Warner Bros Discovery and a range of independents.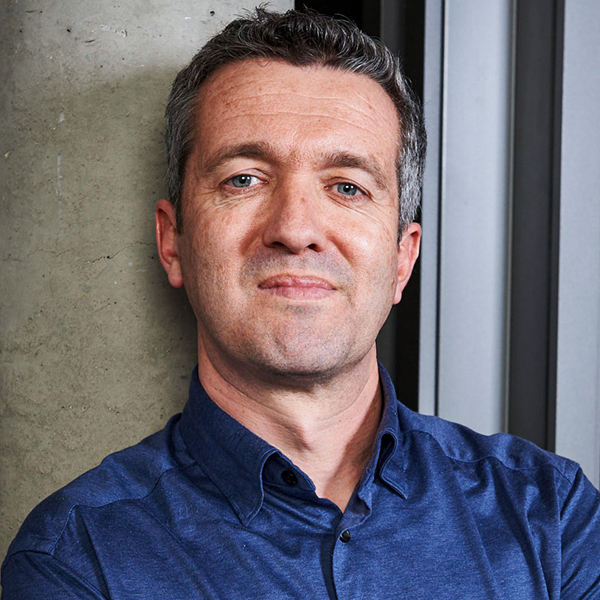 #41. Dave Cameron
CHIEF PRODUCT OFFICER, CHANNEL 4
Dave Cameron is Channel 4's Chief Product Officer and is responsible for Channel 4's streaming product, platform roadmap and business operations. A member of Channel 4's Executive Management Board, he works with executives across the business to set Channel 4's digital product strategy and develop its digital capabilities.
Channel 4 recently became the first UK broadcaster to adopt one brand 'Channel 4' across all its linear and streaming platforms (replacing 'All 4'), offering British audiences a more seamless viewing experience wherever they choose to watch Channel 4 content.
The UK's biggest free streaming service, Channel 4 streaming has 28m+ registered users including 85% of the UK's young people. It is home to the best comedy, drama, documentaries, reality, lifestyle and film titles including Derry Girls, The Inbetweeners, Gogglebox, Married At First Sight Australia and Taskmaster, as well as hit international drama boxsets from Walter Presents.
Channel 4 streaming is available on more than twenty platforms, and audiences enjoy an enhanced streaming experience with increased personalisation features, live streams, exclusive early access to shows through Channel 4's premium streaming offering Channel 4+, and more subtitles and audio description to provide greater accessibility for all viewers.
Channel 4 has just recorded its biggest month ever for streaming views (April 2023) with over 5 billion minutes streamed, and with double-digit digital growth year-on-year, digital revenues now represent more than 20% of Channel 4's total corporation revenues and are on track to hit 30% by 2025.
Prior to joining Channel 4 in 2019, Cameron was Director of TV experience at Sky where he was part of the leadership team responsible for the product roadmaps of Sky Q, Sky+ and Sky Store, the launch of Sky Soundbox and the design and launch of voice services on Sky Q.
#42. Richard Halton
DIRECTOR, ROKU UK
Richard Halton is Roku's Director UK Strategy, responsible for shaping and delivering Roku's vision for the UK. Roku is the leading TV OS in the US, Canada and Mexico with 70 million active accounts worldwide.
Prior to Roku, Halton worked with the UK advertiser community and major digital platforms to develop a global blueprint for cross media measurement, Origin. The programme was successfully piloted under his leadership and is now scaling for launch.
Halton founded and was Chief Executive of YouView, the connected TV platform backed by the UK's major broadcasters, BT and Talk Talk. He helped shape the initial joint venture, led the team through launch and scaled the platform to three million UK homes. YouView's track record of innovation in content delivery and discovery underpins its continuing importance to the UK TV platform ecology.
Halton started his media career at the BBC working with channel and commissioning teams, becoming Controller of TV Strategy in 2003. He went on to establish a Business Strategy function responsible for the BBC's partner relationships, commercial and platform strategy.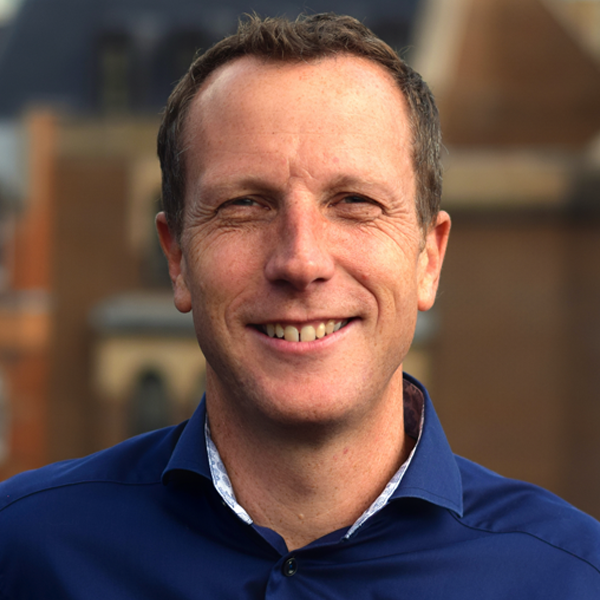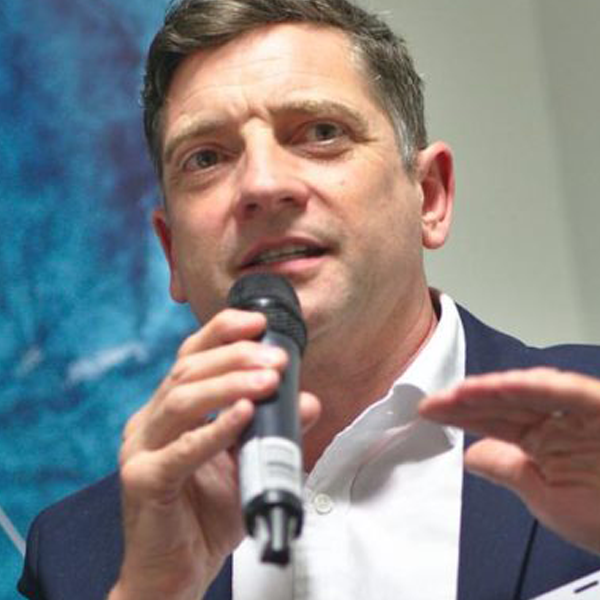 #43. Richard Lindsay-Davies
CEO, DIGITAL TV GROUP
Passionate about the alchemy of people, products and technology, and always looking out for the next big thing in digital television, Richard Lindsay-Davies has sustained a track record of UK world-firsts in flat-panel, widescreen, and digital TV.
A design engineer by profession and an executive leader with 30 years of board experience, both in large corporations and scale-ups, he is perfectly placed to drive the DTG's unique collaborative culture, placing it firmly at the centre of UK television.
Lindsay-Davies is passionate about this sector and creating long-term shareholder and stakeholder value through genuine innovation and collaboration. His breadth and depth of experience in senior roles spans technology, product design, marketing, commercial, strategy and Governance at Sony, Toshiba, Pace, Freesat, NMITE, SafeShark and the DTG.
Both he and the DTG have been recognised by many international institutions for their work during his tenure – including winning a coveted Emmy.
#44. Deep Bagchee
CHIEF PRODUCT OFFICER, ITV
Deep Bagchee is Chief Product Officer at ITV, where he has led the product definition, strategy and launch of ITVX. He joined ITV in November 2021 as the company's first Chief Product Officer, tasked with the launch of the ITVX product in his first year in the role. The ITVX launch has helped ITV achieve a 49% increase in streaming hours in the first 6 months and hit one billion streams in the first 4 months since launch.
Before ITV, Bagchee was Chief Product Officer at The Economist Group where he worked on improving The Economist's digital subscription offering and re-launching Espresso, a product targeted at newer and younger customers at a lower price point. Before that he was SVP of Product and Technology for CNBC where he led the digital transformation of CNBC's digital offerings and technology over a 3 year period that helped CNBC deliver content to a record 115 million unique users in March 2020 at the start of the Covid pandemic. 
Bagchee has also been Managing Digital Editor and Head of Digital for CNBC International's operations in Europe and Asia, leading all digital content. He's served as a board member for Digital Content Next (DCN), the leading online publisher association in the U.S., where he helped work on publishers' combined approach to big tech platforms. 
Bagchee has spent the last 12 years helping media companies thrive and survive in the digital age and enjoys coaching product, tech and data teams to become high-performing, customer focused and outcome driven.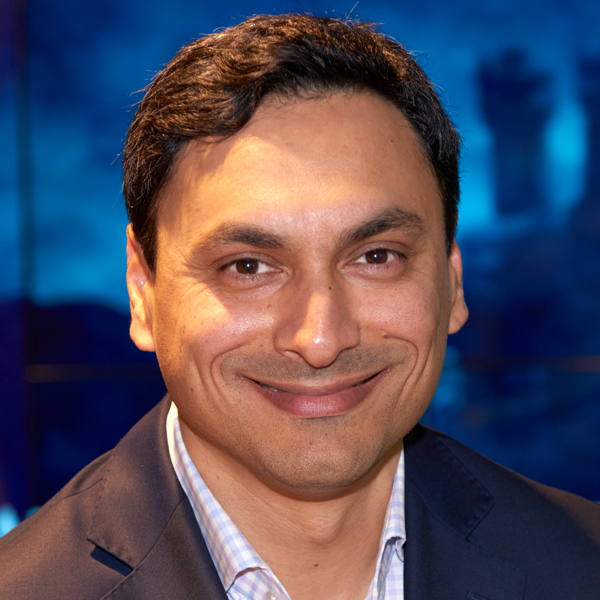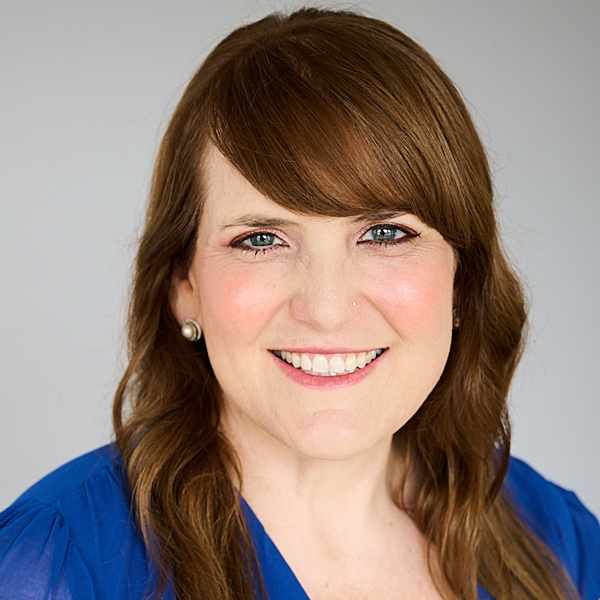 #45. Leah Hooper Rosa
SVP, HEAD OF STREAMING, EMEA, WARNER BROS DISCOVERY
Leah Hooper Rosa leads WBD's streaming business in Europe, Middle East, and Africa where she is responsible for leading operations and growth for existing streaming services HBO Max and discovery+, and planning for the roll out of Max, its enhanced streaming service, in the region from early 2024.
Max combines the best content from HBO Max and discovery+ on a single product and launched in the U.S. in May 2023, with further launches planned for Latin America in late 2023.
Hooper Rosa joined Discovery in 2015 where she worked on business development including digital revenue growth and scaling of Dplay, its first streaming product, in the Nordics. She rose quickly through the ranks to become SVP Global DTC Strategy and played a leadership role in the launches of discovery+ in regions including India, Europe, and the U.S.
Previously, Hooper Rosa was at Foxtel in Australia over a seven-year period, rising to Head of Strategy, Content where she developed the company's content strategy and investment portfolio.
#46. Oliver Davies
HEAD OF PRODUCT, SAMSUNG TV+
Oliver Davies is European head of product for Samsung TV Plus and Samsung News, both key media products pre-installed on all new Samsung TVs and Galaxy devices.
TV Plus is a global service currently available in 16 European territories and offers a mix of FAST TV and movie channels together with video on demand. The FAST landscape is rapidly evolving and offers an exciting new direct route to consumers for content partners ranging from large established broadcast to smaller niche media groups. Recent notable European partners include DAZN, All3Media, Discovery and France 24.
Before joining Samsung, Davies was product director for UKTV Play, expanding its broadcast VOD footprint across multiple consumer platforms. Prior to this at FremantleMedia, he was responsible for the growth of digital fan engagement for The X Factor, Britain's Got Talent and The Apprentice.
Davies was twice nominated for TV BAFTA awards for his pioneering work on second-screen and between-show experiences such as The Apprentice Predictor and X Factor behind the scenes exclusives.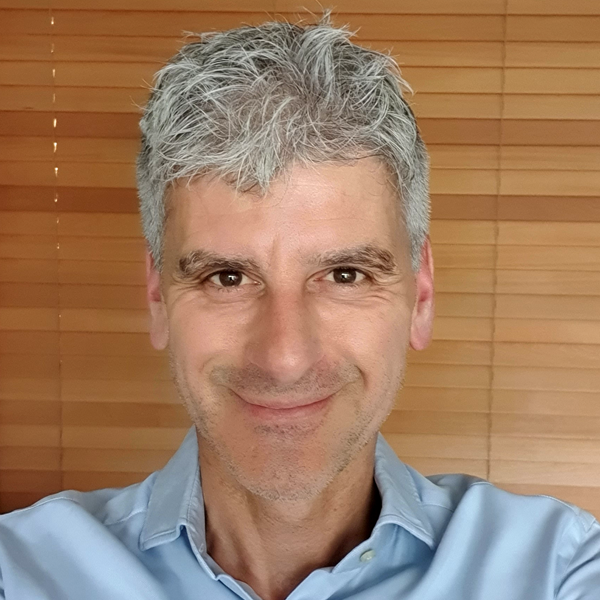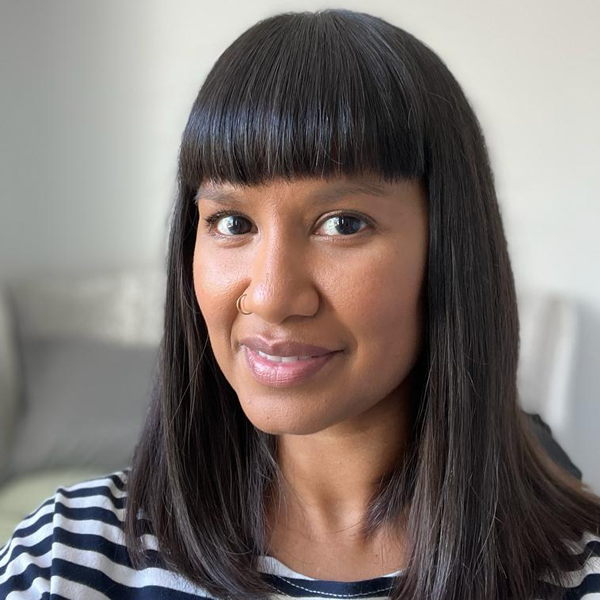 #47. Imrun Islam
HEAD OF FILM AND TV LICENSING UK & IRELAND, STUDIOCANAL
As Head of Film and TV Licensing UK and Ireland at STUDIOCANAL, Imrun Islam successfully leads and expands the company's strong and award winning Films and TV Series catalogue across TV, SVOD, TVOD/EST, AVOD/FVOD, and FAST rights domains. Islam is also a leading voice in Diversity and Inclusion initiatives throughout the company.
Prior to STUDIOCANAL, Islam gained valuable experience at Disney Media Distribution and Disney Channels. Her tenure in these organizations allowed her to excel in rights and sales management, contract negotiation, and market analysis, contributing to her well-rounded expertise in the industry.
Islam holds FT Board Director Programme and HEC Business School qualifications and is a graduate of the University of Greenwich with a degree in Media and Sociology.
With a passion for innovation and new content distribution models, Islam continues to be a driving force in the media industry, a creative and entrepreneurial leader and strong D&I ally.
#48. Richard Young
DIRECTOR OF SYNDICATION, LITTLE DOT STUDIOS
Young joined Little Dot Studios in 2020 to lead Little Dot's distribution and syndication to OTT platforms. Prior to that Young has worked for broadcasters such as C4, platforms such as BT and OTT services including Magine TV, Hopster and Eleven Sports.  
The Syndication team complements our extensive distribution to social video platforms through distribution to OTT platforms such as Roku, Samsung TV Plus and Vizio. Since joining Little Dot Studios, Young and the team have launched 8 linear streaming (or FAST) channels to over 12 platforms globally. The Syndication team also distributes thousands of hours of AVOD and SVOD content, creating a 360 approach to maximise viewing of Little Dot Studios licensed content and efficiently process and deliver the content.  Little Dot Studios own app Veely creates a direct to consumer route as well enabling distribution of the app to TV platforms.
Young's experience in media has been based on understanding new market developments and exploiting new commercial opportunities ranging from the launch of BT's VOD platform (before Netflix had arrived in the UK), setting up Youview, launching BT Sport or negotiating BT's acquisition of its first Premier League and Champions League rights deals.  Leveraging this experience has meant that Little Dot has rapidly grown its OTT syndication, which as part of the Network team provides opportunities for our partners to easily and quickly access new digital opportunities. When Young isn't working he is busy looking after his olive and almond trees and likes to pretend he can surf.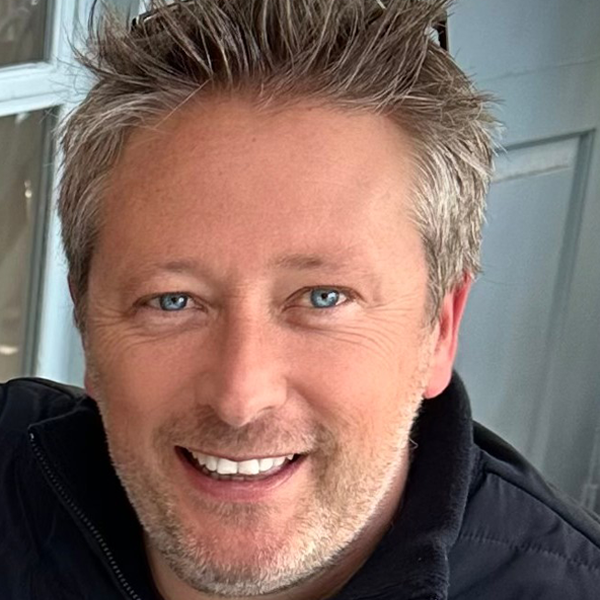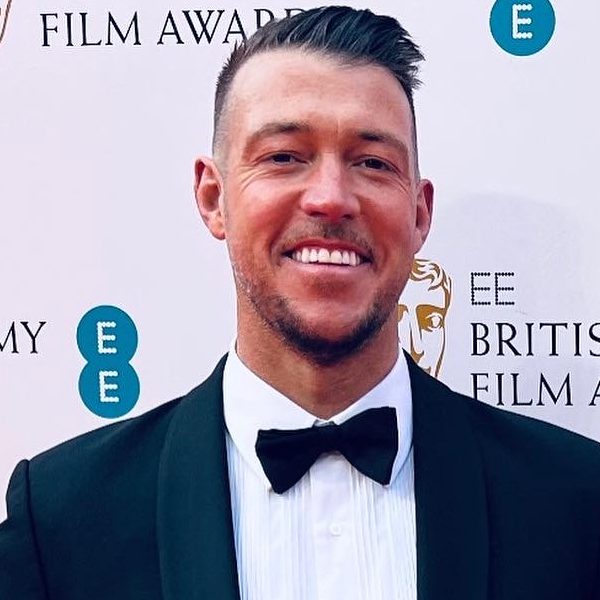 #49. Rob Tucker
FOUNDER & CPO, FABRIC
Tucker is a highly accomplished entrepreneur with over twenty years of experience working in the design, film and software industries.  
At school, he taught himself Adobe InDesign, mostly for the purpose of making fake IDs for him and his peers. Whilst the school was not wholly supportive of this early initiative, it did result in a job at a nearby agency as a graphic designer. This gave him the experience and confidence that he needed to move to London and join the design team at Apple, a position he held for eight years. 
Tucker then transitioned into the film industry, spending two years as a special effects technician on productions like The Phantom Menace, Spy Game and Coronation Street. It was here that Tucker fell in love with the industry, and taught himself AVID and Final Cut Pro, skills he then used to become an online editor. He soon started his own production company and created content for clients like Red Bull, Nike, BBC, and Sky Sports. 
It was then that he grew frustrated with legacy delivery processes and created a software application to deliver finished content to his clients over the internet, which enabled him to spin out into his first software startup, Quixel. Through Quixel he delivered content for F1, the Olympics, and the UEFA Champions League, and was awarded three patents at the core of his software for video delivery acceleration.  Quixel partnered with Google to make a YouTube Upload Accelerator. Tucker led the sales process of his startup to YouTube, and afterward spent two years doing supply chain consulting for film studios and broadcasters, including Warner Bros., BBC, Sky and Fox. Identifying a gap in the market, Tucker created Fabric to solve growing problems in the sector of metadata management. 
Over the last few years, he has overseen Fabric's impressive growth, increasing from two employees and one client to fifty-two people and over fifty industry-leading clients including Warner Bros. Discovery, MGM, Amazon Studios, FOX, Paramount, Lionsgate, AMC, Pokemon and more.
Throughout his career, Tucker has shown remarkable creativity and ingenuity in providing industry-leading solutions. He continues to stay at the forefront of the technology field and looks to be a key figure in space for years to come.
#50. Guido Meardi
CEO & CO-FOUNDER, V-NOVA
Former senior Partner at McKinsey, where he was head of the Organization and Operations Practices of the Mediterranean Complex, Meardi has a breadth of business experience and access to senior executives in a variety of industries and geographies, with well-established experience in telecoms, technology, healthcare, insurance, aerospace and defence. He led transformational projects in all continents and was instrumental in setting up some of McKinsey's own innovation-related business-building activities.
Meardi is also a serial entrepreneur and angel investor, with many previous business ventures and half a dozen exits. Having retained his engineering expertise, he contributed to the foundational development work for V-Nova's core technology and is a joint inventor of a number of essential aspects of the technology as well as of several of its latest developments, with over 200 patents co-authored and filed.
Meardi holds an MBA from MIT Sloan, where he was a Siebel Scholar, and an M.Sc. in Computer Engineering from Politecnico di Milano, where he was an Intel scholar, and the University of Texas at Austin.