50 VOD Professionals 2023
Nominated by you, adjudicated by a specialist panel, this is our list of the most influential people working in the UK's OTT industry over the past 12 months.
Featuring Amazon, Apple, the BBC, BritBox, Channel 4, DAZN, Greening of Streaming, ITV, Netflix, NOW, Samsung, Sky, STUDIOCANAL, Warner Bros Discovery and a range of independents.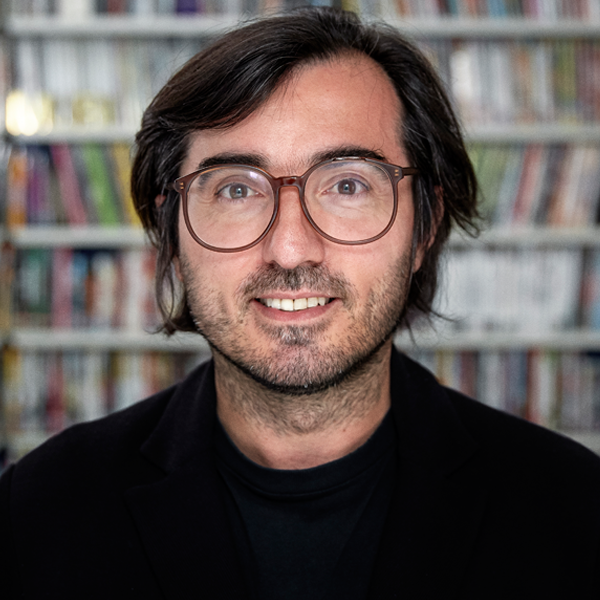 #21. Efe Cakarel
FOUNDER, MUBI
Cakarel founded MUBI, a film streaming service, after he discovered that he couldn't watch In the Mood for Love in a café in Tokyo.
Previously with Goldman Sachs in London and New York, where he worked on IPOs, mergers and acquisitions, and private equity investments, Cakarel earned his B.S. in Electrical Engineering and Computer Science from MIT, and MBA from Stanford.
Cakarel ranked 3rd in the 1994 European Math Championship in Geneva, Switzerland and currently serves on the Future Contemporaries Board of Serpentine Galleries in London. If he were to give you directions, you'd never get lost, and you'd arrive at least 5 minutes early.
#22. Dom Robinson
FOUNDER AND EXEC CHAIRMAN, GREENING OF STREAMING
Dom Robinson has spent over 25 years focussed specifically on the complex challenges facing the live 'Streaming Media' market. Today he leads business development for pioneering live streaming software specialists id3as.com where the company specialises in delivery of ultra high-availability, scalable delivery of all elements of live streaming. 
Robinson founded the first large-scale Content Delivery Network in Europe which, between 2001 and 2009, grew to carry over 150m streams each month for clients like Sky Sports, RT News and over 60% of the UK's Internet Radio. He was responsible for putting the UK Parliament, Number 10 Downing Street, Glastonbury Festivals (for the BBC) and FatBoySlim online; in many cases breaking new ground while doing so, both technically and in terms of providing entirely new consumer propositions. 
Widely recognised as a sector visionary, he holds several International Awards for his work, and regularly Chairs or speaks at conferences ranging from Cloud TV, SDN/NFV, CDN, Distributed Compute, OTTTV and IPTV. He has been a Contributing Editor of StreamingMedia.com (and its print magazine) for 20+ years, and has been published by Wiley Academic Press.
More recently he founded industry special-interest group Greening of Streaming which is bringing together industry actors to focus on energy efficiency and sustainability best practice in CDN and video delivery architecture.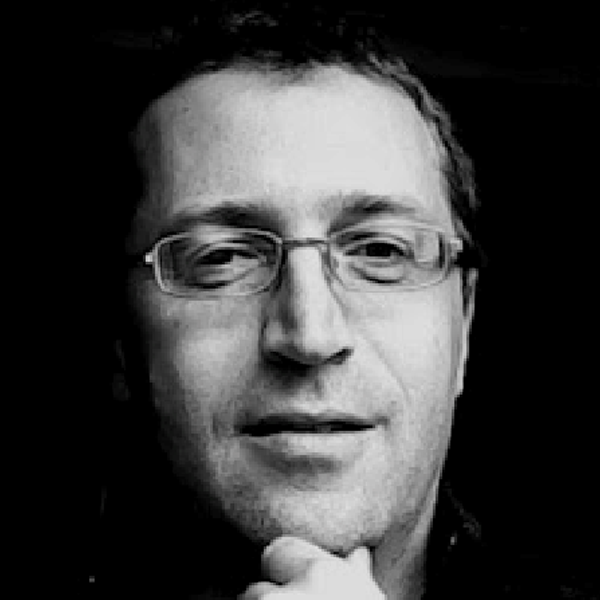 #23. Rose Hulse
FOUNDER & CEO, SCREENHITS TV
With more than 20 years experience in the media, entertainment and technology sectors, Rose Hulse founded and serves as CEO of the highly selective, curated app-based streaming app, ScreenHits TV.
Overcoming a number of barriers for a diverse woman of colour, Hulse leveraged her corporate, startup and entrepreneurial skills to develop and officially launch ScreenHits TV in April 2021. Raising more than $6.2 million in capital, and rapidly recruiting 25 top industry executives to more than triple her workforce, Hulse has secured partnerships with major U.S., UK and German content providers such as NBC Universal, Sony Pictures Television, Lionsgate, AMC Networks, BBC, iPlayer, Channel 4, ITV Hub, BFI, ATP TV and JOYN, the ProSiebenSat.1 Media and Discovery joint VOD venture, among others. 
The ScreenHits TV app is currently available in 56 markets and in 30 languages with more than 1,000 premium streaming catalogues and fast channels in market on Android Smart TVs, TCL, Metz, Android and iOS mobile and tablet apps, and soon on Vizio Smart TVs in the United States. In the U.S., it currently houses 32 streaming services including Netflix, Amazon Prime, Disney +, Paramount + and Hulu.
#24. Emma Keith
MD, DIGITAL, NATIONAL THEATRE
Emma Keith leads the Digital team at the National Theatre, ensuring engagement, reach and revenue are maximised from the organisations digital output.
She spearheaded the National Theatre's response to the COVID pandemic delivering National Theatre at Home, a programme of 16 broadcasts released for free on YouTube and reaching a global audience of 15 million people. This was followed by the launch of the National's own dedicated streaming service with more than 75 productions from across the National and other leading British theatre companies available for audiences to watch any time anywhere.
Keith also leads the National Theatre Live initiative to broadcast plays from the NT's stages to over 2,500 cinemas in more than 65 countries. Since its launch, National Theatre Live has reached a global audience of more than 11 million people.
Her role also encompasses the National Theatre Collection which provides access to National Theatre recordings reaching more than 80% of state Secondary schools across the UK and thousands of educational establishments across the globe.
Keith trained in Dance before working in Arts Strategy at Arts Council England and Government Relations at the UK Film Council. She also holds a Master's Degree in Digital Culture and Technology from Kings College London.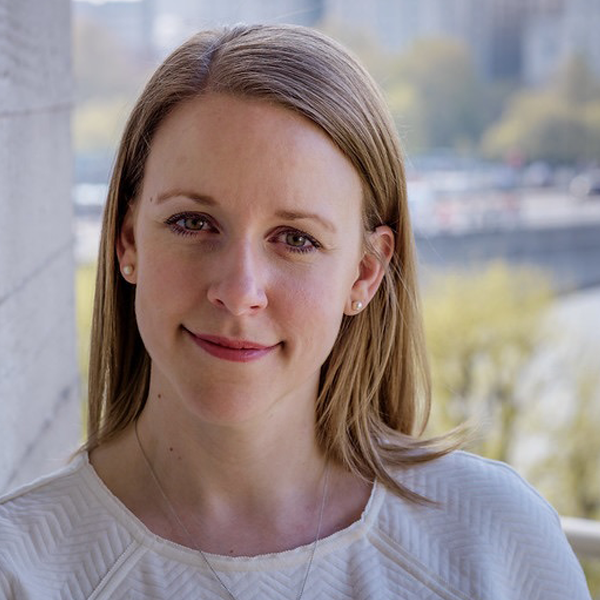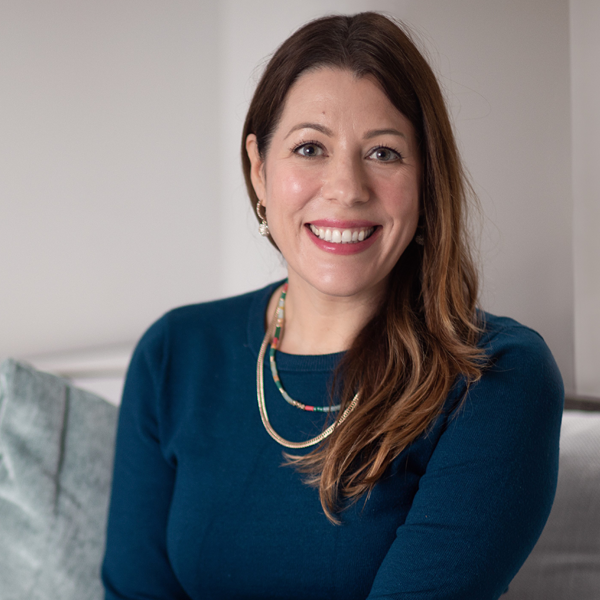 #25. Kate Dean
VP, DIRECT-TO-CONSUMER, UNIVERSAL PICTURES CONTENT GROUP
Kate Dean started her career at HomeChoice, the UK's first streaming platform where she designed and executed an EMMY award-winning children's SVOD service.
She then joined BT as Head of Television to create a content strategy for the market launch of its new entertainment SVOD. In her role as General Manager for Content, she lead a team that helped BT secure its first million customers and cemented BT as the UK's fastest growing TV platform.
Over the next decade Dean spent time devising content strategies for the pan-European market, in particular the Nordics, before taking a role with Discovery to lead their international DTC content strategy for MotorTrend, the largest automotive media company in the world. During her time there, Dean was instrumental in expanding the reach of the US domestic product to fifteen international territories and was the principle negotiator on securing format rights to the first ever digital version of Top Gear (Top Gear America 2021).
Dean is currently consulting for Universal Pictures Content Group overseeing the day-to-day management and development of DTC services, Own Your Goals and Happy Place as well as providing strategic advice and operational leadership on new DTC opportunities.
#26. Valerio Motti
VP FAST CHANNELS, FREMANTLE
Valerio Motti is Fremantle's VP of FAST Channels, responsible for developing and managing the strategy for their Free Ad-supported Streaming TV business. He collaborates with leaders throughout Fremantle to engage in international negotiations for channel partnerships with OTT/CTV/FAST platforms and to define the optimal strategy for FAST monetization. Motti works closely with cross-functional teams, leading initiatives in editorial, rights, operations, and marketing to successfully create, develop, launch and monetize new channels.
With over 15 years international expertise in the TV, Media, Internet, and Telco industries, Motti previously held the position of VP of Business Development, Digital Media, and Content Distribution at ViacomCBS (now Paramount). During his tenure, he successfully led multinational strategic projects, including the introduction of new OTT streaming services and linear TV channels.
Motti has also held roles at AOL-Time Warner, Mediaset, and Telecom Italia.
Today, Fremantle holds a prominent position in the FAST market, having launched 33 channels globally on over 20 different platforms.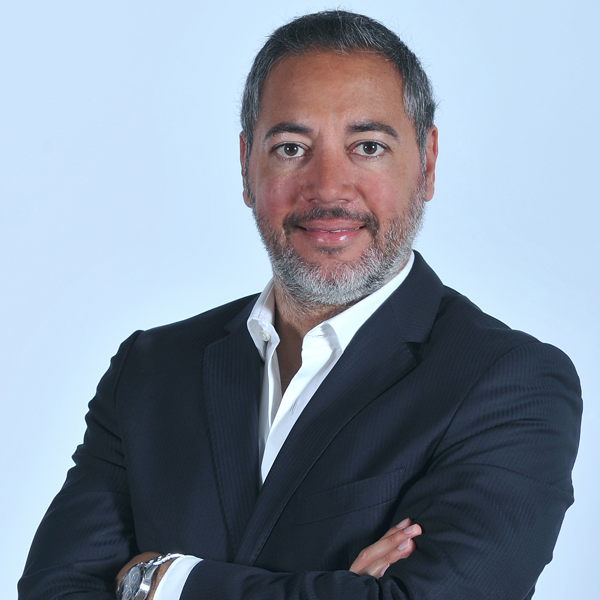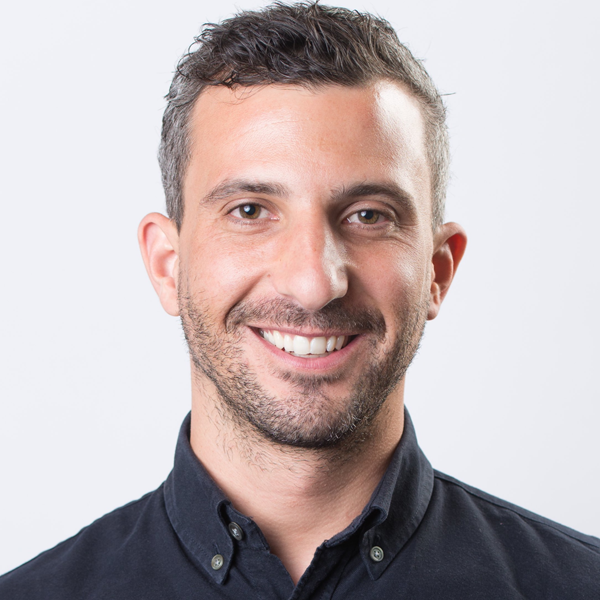 #27. Leon Siotis
HEAD OF SPRINGSERVE INTERNATIONAL
Léon Siotis is the Head of International at SpringServe where he is responsible for the company's efforts outside of the US. SpringServe, now part of Magnite, is the leading independent ad serving platform, purpose-built for OTT, CTV and video advertising. Its software offers a full stack of ad serving and automation solutions that make video ad serving smarter across devices.
In his role, Siotis helps to ensure global publishers have access to the right technology to grow alongside the acceleration of CTV consumption. He and his team bring industry-leading solutions for CTV-specific advertising challenges such as intelligent ad routing  and creative review as well as innovative new features to enhance the advertising experience to media owners.
In the last year, Siotis has helped SpringServe expand its geographical footprint in terms of people with hires in Singapore and Italy as well as customers across the globe. SpringServe works with a wide range of video clients internationally, including LG Ads Solutions, Molotov, Rakuten Advertising and FFalcon (TCL Channel Offering).
#28. Jesse Shemen
CO-FOUNDER & CEO, PAPERCUP
Jesse Shemen graduated summa cum laude from New York University's undergraduate business school Stern. He then moved to the UK and co-founded Deloitte Ventures, an internal technology incubator as well as Deloitte's first equity investment arm focusing on early-stage enterprise startups.
After Deloitte, Jesse co-launched a wealth technology platform for financial advisors at Octopus Investments.
In October 2017, he co-founded Papercup with Jiameng with the vision of making the world's videos watchable in any language using a novel approach to speech synthesis.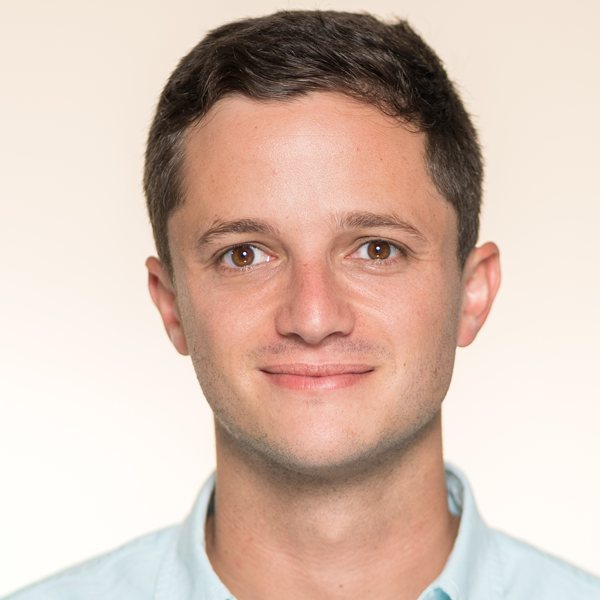 #29. Sri Hari Thirunavukkarasu
SVP SALES & BUSINESS HEAD EMEA, AMAGI CORPORATION
Sri Hari (Hari) serves as the SVP of Sales at Amagi, where he leads the company's business expansion efforts in the EMEA region. Since joining Amagi in 2011 as the inaugural member of the technology-sales team, Hari has played a pivotal role in driving Amagi's global growth, with a particular focus on EMEA in recent years.
Drawing upon his extensive expertise in the broadcast and streaming media ecosystems, coupled with a deep understanding of Amagi's products and their industry applications, he has consistently delivered enhanced productivity, scalability, and cost-efficiency for Amagi's customers. One of his notable achievements includes spearheading the sale and deployment of the world's first cloud playout system in 2013, establishing Amagi as a pioneering force within the industry.
Hari is at the forefront of FAST (Free Ad-Supported Streaming TV) ecosystem development in EMEA, providing invaluable support and guidance to customers in areas such as business strategy and planning, technology and operational design, distribution, and ad sales.
With a comprehensive background spanning over two decades in the software technology industry, he has held diverse leadership positions encompassing strategy and planning, business development, software engineering, and sales. This multifaceted experience equips him with the skills to effectively guide customers in expanding their businesses and implementing operational efficiencies.
#30. Simon Thomas
GLOBAL DIRECTOR, AUDIENCES RESEARCH & MEDIA INVESTMENT MANAGEMENT, GROUPM
Simon Thomas has 45 years media and advertising experience in agencies and media owners, with a constant thread in audience research services.
He has worked extensively across the world within the TV market, leading TV and digital video audience measurement companies and analytics software providers.  
Thomas is currently GroupM's global lead on audience measurement, consumer analysis, and campaign optimization across multiple media channels.
Also in the last year he has taken on a GroupM global leadership role across the emerging attention ecosystem where he contributes to product and advisory boards on effectiveness/attention and GroupM's proprietary consumer research data spine Audience Origin.
He works with the individual agencies' teams, as well as with GroupM and WPP on the world's major advertisers across multiple categories to maximise their commercial returns and brands' growth from their advertising investments. He is especially involved in identifying the rapid changes in consumer behaviours, with increasingly fragmented media audiences, and the ongoing digital transformation of media channels.
With such a wealth of experience, Thomas is active in representing GroupM on global, regional, and national industry bodies, as well as being a regular conference speaker and panellist.