50 VOD Professionals 2023
Nominated by you, adjudicated by a specialist panel, this is our list of the most influential people working in the UK's OTT industry over the past 12 months.
Featuring Amazon, Apple, the BBC, BritBox, Channel 4, DAZN, Greening of Streaming, ITV, Netflix, NOW, Samsung, Sky, STUDIOCANAL, Warner Bros Discovery and a range of independents.
#11. Kerensa Samanidis
GENERAL MANAGER, BBC IPLAYER
Kerensa Samanidis has recently joined the BBC as General Manager for BBC iPlayer where she's responsible for growth of the service as well as management of the overall iPlayer operation.
Prior to that, she was working with Channel 4 to develop and implement its international streaming business.
Samanidis's long career within the streaming industry began in the early 2000's where she devised PlayStation's first video-on-demand strategy. She then held leadership roles at the BFI, WarnerMedia and AMC Networks where she launched and managed a range of international OTT services. Samanidis also ran a successful consulting business with clients including BritBox International, BBC and Channel 4.
#12. Katie Coteman
GVP, HEAD OF ADVERTISING SALES & PARTNERSHIPS
As the GVP, Head of Advertising and Partnerships at Warner Bros. Discovery, UK & Ireland, Katie Coteman is responsible for managing ad sales, partnerships and digital sales for D2C and linear channels. This includes Discovery, BT Sport, Eurosport, TLC, ID, Really, Quest, Quest Red, Animal Planet, Food Network, DMAX, HGTV, Cartoon Network, Boomerang, as well as the company's SVOD service, discovery+.
Joining Discovery in 2011, Coteman has overseen a significant change including the launch of Quest, TLC and Quest Red. She was also instrumental in integrating Scripps, which brought Food Network into the portfolio of Discovery's channels. As part of this acquisition, Discovery struck a deal with UKTV that further expanded the network with Really and HGTV.
Back in 2018, Coteman also played a pivotal role in the launch of Discovery's first free streaming product, Quest OD.
In 2022, Coteman and her team introduced an 'Ad-Lite' offering for discovery+ customers in the UK and Ireland. The move to this proposition opened brands to omnichannel solutions that reach highly engaged, passionate superfans. With over three-quarters of consumption of discovery+ through Connected TV, the team is now able to offer a premium environment with the scale advertisers have been looking for.
This year, the team is integrating BT Sport (soon to be rebranded TNT Sports) and the Warner Kids channel into the Sales offering. Newly promoted to GVP and with an expanded leadership team, Coteman's focus for this year is on establishing WBD Ad Sales as a key partner for agencies and clients in the UK & Ireland.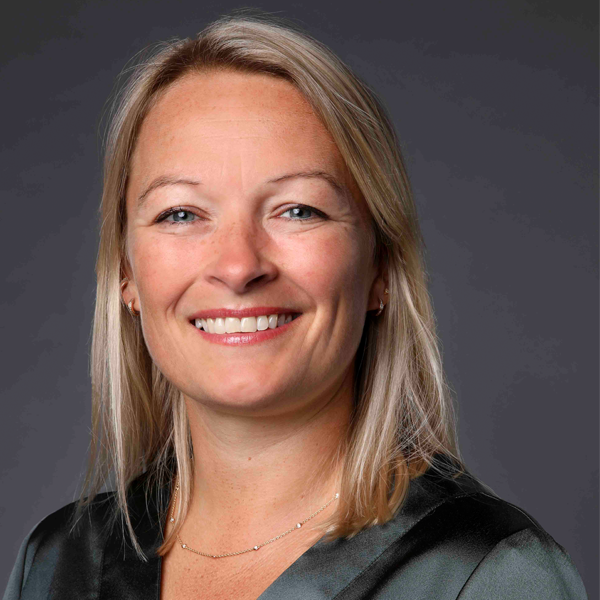 #13. Rufus Radcliffe
Rufus Radcliffe began his career in advertising at McCann Erickson followed by a further stint at J Walter Thompson. He then left to join the world of TV.
At Channel 4 Radcliffe helped launch their brand new digital entertainment channel, E4 and over the next decade helped lead the further diversification of Channel 4's digital portfolio with the launch of More4 and 4oD.
Currently ITV's Managing Director of Streaming he leads all of ITV's digital products, including ITVX as well ITV's interactive business and group wide data strategy.
Previously, Radcliffe was ITV's Chief Marketing Officer and was Marketing Week's 2020 Marketer of the Year. He has been Chairman of Freeview, and is also Chair of the London Wildlife Trust, helping to improve the capital's bio-diversity.
#14. Monty Sarhan
CEO, SKYSHOWTIME
As CEO of SkyShowtime, Monty Sarhan is responsible for spearheading the launch of the next great streaming service for Europe. Under Monty's leadership, SkyShowtime launched across 20+ European markets in just five months, bringing together the best entertainment from the world's greatest studios and storytellers, to offer new and exclusive entertainment to millions of homes.
SkyShowtime is a joint venture of Comcast and Paramount Global – two of the world's largest entertainment companies. A veteran of both organizations', Sarhan has experience spanning the entertainment industry, having worked in programming, strategy, and distribution at both distributors and subscription television services – including launching a direct-to-consumer streaming service in the US.
Sarhan joined from Comcast Cable, where he served as Senior Vice President of Content Acquisition. Prior to that, he led MGM's premium television service Epix as its Executive Vice President and General Manager, where he launched Epix's direct-to-consumer streaming service across all platforms and secured full national distribution for its networks.
#15. Andrew Georgiou
PRESIDENT & MD, WARNER BROS DISCOVERY SPORTS, EUROPE
Andrew Georgiou is President & Managing Director WBD Sports Europe and responsible for WBD Sports' businesses outside the US.
He has been in the sports industry for over 20 years working across three continents and with some of sports' biggest properties and rights holders, including UEFA, the English Premier League, the Asian Football Confederation, the International Olympic Committee, Formula 1, MotoGP, PGA TOUR, Tour de France, Wimbledon and Roland-Garros.
At Warner Bros. Discovery, Georgiou is responsible for a number of WBD's sports businesses and brands, including Eurosport, TNT Sports, the Olympic Games, Global Cycling Network (GCN), Golf Digest and the organisation's specialist Events offering in sport, as well as representing Warner Bros. Discovery's interests on the Board of Formula E.
He steered Warner Bros. Discovery's innovative agreement with BT Group to form a new premium sports joint venture in the UK and Ireland that will combine BT Sport and Eurosport U.K and see the launch of TNT Sports this summer. Georgiou is responsible for running that JV on behalf of its shareholders, Warner Bros. Discovery and the BT Group.
Georgiou is also a member of the Board of Sports United Against Dementia, a part of the Alzheimer's Society here in the UK, helping raise awareness as well as funding for research and to support those suffering from dementia.
#16. Jonathan Lewis
HEAD OF COMMERCIAL INNOVATION & PARTNERS, CHANNEL 4
Jonathan Lewis joined Channel 4 in 2012 and has since performed a number of roles within the broadcaster's commercial team, previously leading digital advertising sales and strategy. 
He has expanded his responsibility driving growth and innovation across all areas of Channel 4's business, building upon existing successful advances in areas such as Digital Streaming & Social (4Studio), Addressable Linear advertising, and developing new revenue streams such as ecommerce, to deliver C4's Future4 strategy.
Lewis also leads C4's commercial distribution strategy and is responsible for negotiating and maintaining linear and digital streaming services on platforms including Sky Glass, Amazon, Virgin Media, Samsung, LG and YouView, as well as forming new strategic partnerships across social platforms with the aim of delivering new audiences and incremental revenues. 
He's a multi-faceted commercial leader with experience in producing transformational results within both digital and broadcaster businesses, having previously worked at organisations such as Channel 5, VEVO and Northern & Shell.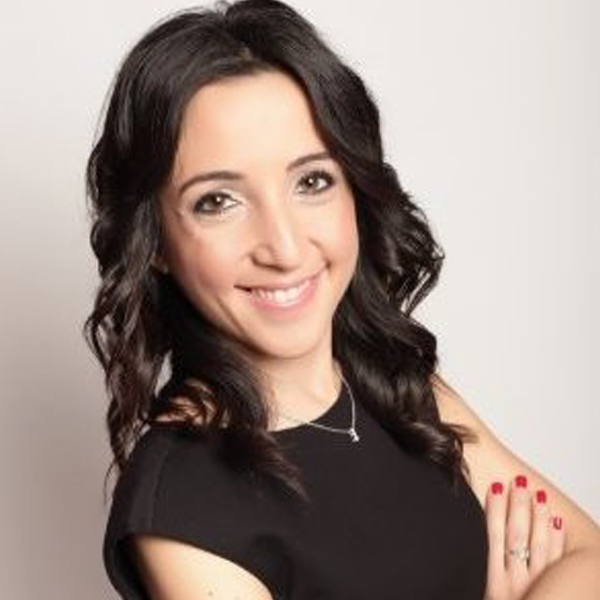 #17. Elisabetta Carruba
GM, PRIME VIDEO CHANNELS EUROPE, AMAZON
Elisabetta Carruba oversees all commercial relationships for the Prime Video Channels business in Europe; she and her team work with studios and content owners to distribute and grow their video services via Prime Video. She joined the company in 2016 to launch the Channels business in the UK.
Prior to Amazon, Carruba was Head of Business Development at BT where she oversaw BT Consumer, BT TV and BT Sport commercial relationships in the UK and Ireland. She has also worked as a strategy consultant at McKinsey & Company advising clients across Europe in the financial, consumer goods and automotive industries.
Carruba holds an MBA from London Business School and a master's degree in Telecommunication Engineering from Politecnico di Milano.
#18. Ben McOwen-Wilson
MANAGING DIRECTOR, EMEA, GOOGLE PLAY
Although Ben McOwen Wilson was appointed the MD, EMEA, of Google Play last August, our judges thought that he absolutely still merits a place on our list for his overall contribution – and current influence – on the UK's OTT industry.
McOwen Wilson was formerly Managing Director of YouTube UK, where he was responsible for all business operations and strategy, and Regional Director for YouTube in Europe, Middle East and Africa. His remit included working with some of YouTube's largest global sports, news and traditional media partners as well as many of the platform's most-recognised endemic creators – aka "YouTubers". He had previously led YouTube's growth in various roles across EMEA for the past 10 years.
Prior to YouTube, McOwen Wilson was MD of ITV for six years, where he oversaw the launch and growth of the broadcaster's digital and new media businesses. During his tenure, he co-created, and was chairman of, Project Kangaroo – the proposed VOD joint venture between BBC, Channel 4 and ITV. He also launched FreeSat, the UK's free satellite television platform.
Previously a partner in a strategy consulting firm, McOwen Wilson has 25 years experience in the field of media, entertainment, and the internet, including a stint as CEO of UEFA New Media.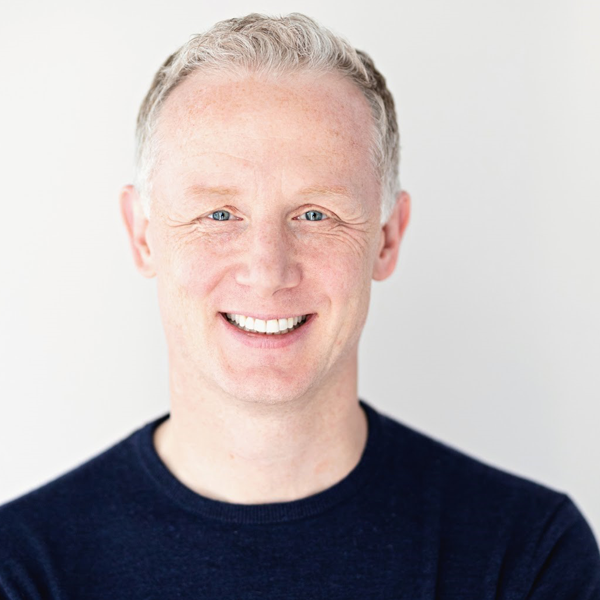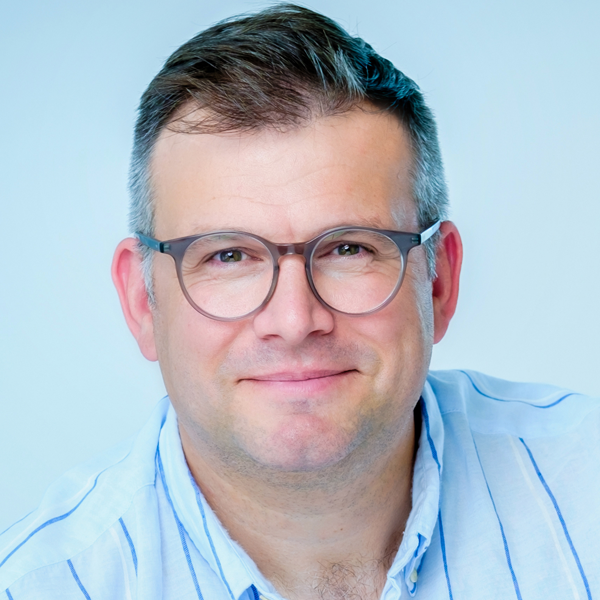 #19. Fraser Stirling
GLOBAL CHIEF PRODUCT OFFICER, COMCAST
Fraser Stirling currently holds the position of Global Chief Product Officer for Comcast and Sky. In this role, he leads teams across Comcast Cable and Sky that are responsible for developing and designing products.
His primary focus is to enhance the global technology platform and seamlessly integrate voice search, discovery, apps, and interactive features to provide intuitive experiences for customers.
Stirling joined Sky's parent company, Comcast, in 2014 and served as Senior Vice President of Digital Home, Devices, and AI. During his tenure, he has overseen significant product developments such as the company-wide transition to all IP and the introduction of the first voice-controlled remote control.
Prior to his time at Comcast, Stirling held positions at Verizon, Intel Media, and Sky.
#20. Julie Mitchelmore
VP DIGITAL, A+E NETWORKS UK
As a VP of Digital, Julie Mitchelmore is responsible for A+E Networks EMEA's portfolio of digital products, D2C, AVOD, and SVOD. A passionate and strategic professional, Mitchelmore has extensive digital strategy and product launch knowledge.
Mitchelmore's successes include the recent launch of A+E Network EMEA's first subscription Direct-to-Consumer product, Crime+Investigation Play, the only dedicated true crime service in the UK, collecting the best of true crime content in one place.
Under Mitchelmore's leadership, A+E Networks EMEA entered the AVOD arena in 2022 and launched three fast channels – Inside Crime, Mystery TV, and World War TV – first on Pluto TV, followed by Amazon Freevee and Samsung TV Plus in 2023.
A+E Networks EMEA's streaming channels, HISTORY Play and Crime Investigation Play are experiencing fantastic results – which Mitchelmore launched in the UK when she first started working for the company – and are now available across several European markets.
Before A+E, Mitchelmore worked for Sky, leading their on-demand content merchandising strategy.