50 VOD Professionals 2022
Nominated by you, adjudicated by a specialist panel, this is our list of the most influential people working in the UK's OTT industry over the past 12 months.
Featuring Amazon, Apple, the BBC, BritBox, BT, Channel 4, DAZN, Greening of Streaming, ITV, Netflix, NOW, Samsung, Sky, STUDIOCANAL, Warner Bros Discovery and a range of independents.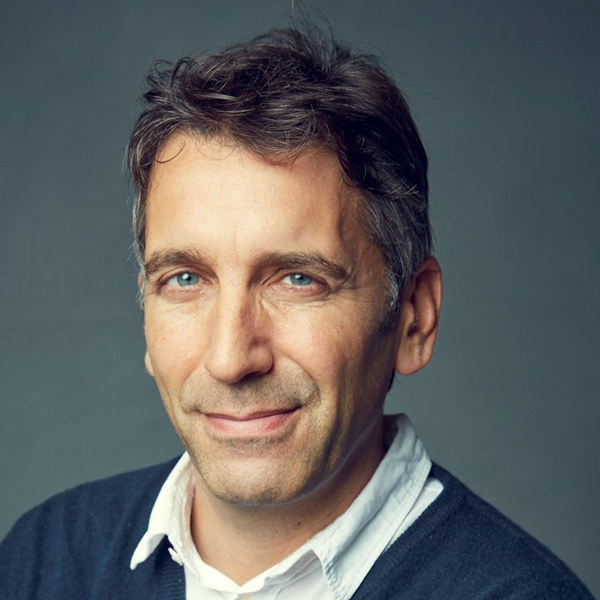 #31. Daniel Winner
BBC STUDIOS, DIGITAL PARTNERSHIPS, VENTURES AND INNOVATION
Daniel Winner is a creative and entrepreneurial leader with a track record of helping Big Tech, Telcos, Media Companies and Venture Backed Start Ups build digital media businesses of scale. Over the past 20 years he has built ten digital content, streaming and OTT business that have helped to shape industry development.
In his four years at Amazon he played a key role in building the company's digital media ecosystem team as part of the leadership team of Lovefilm, Prime Video (Europe) and Amazon Appstore building these businesses from start up to scale and launching breakthrough devices including Fire TV and Fire Tablet.
His experience also includes growing pioneering Silicon Valley digital streaming businesses, PodShow, Veoh and Metacafe, leading Vodafone's international content businesses (where he grew Vodafone Music into a leading music subscription service), and diversifying BskyB into new areas of business (where he launched the UK's first content & telephony bundle).
#32. Matthew Quinn
VP MEDIA, LIVERPOOL FOOTBALL CLUB
Leading the 60+ strong media operation at Liverpool Football Club's Digital function, Matthew Quinn has been in and around sports streaming, tech and content over his 20+ year career working with, amongst others, Manchester United, Spurs, Sunderland, Everton, GAA, The FA and Perform.
In his role, Quinn oversees content, social media, production, media tech, media products and media licensing teams with a focus on club-owned products like LFCTV GO, the club's official OTT service. A product that was born back in 2001 when LFC was streaming content before people could really consume it, audience and revenue has grown over the years and LFC's content and digital products are often used as the benchmark within the football industry with exciting new plans on the horizon for the upcoming season.
Alongside 2 x 24/7 linear TV channels, global social channels with a combined audience of 120m including the leading Premier League YouTube channel, Quinn and his talented team continue to push boundaries with achievements including firsts in PPV live football across Facebook, Live streamed games in China on Bilibili, establishing the most successful sponsored content output in the UK, not only in football but in the entire genre of sports. Over the run in to the end of the 2021/22 football season, at peak times LFC achieved more engagement than the entire NBA.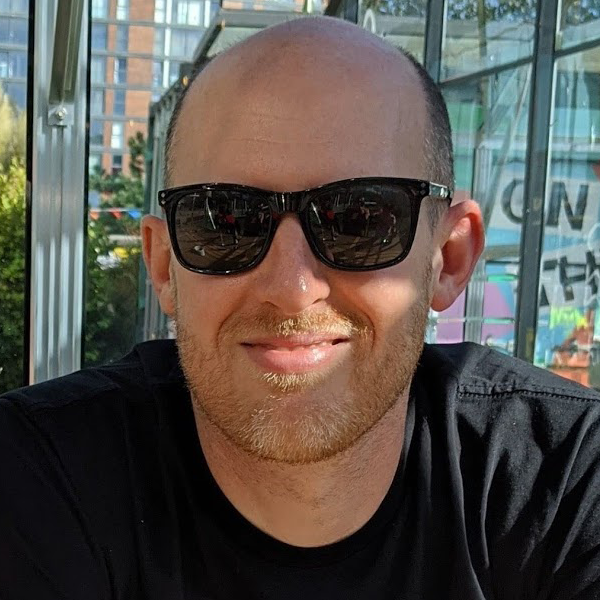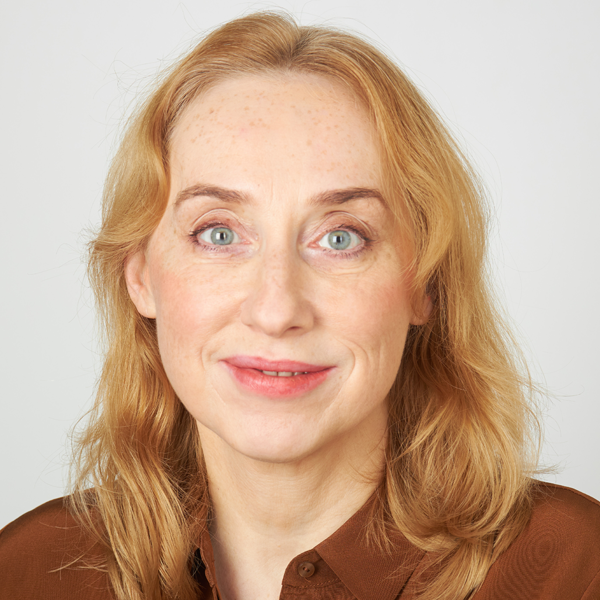 #33. Kasia Jablonska
HEAD OF VOD, BBC
Kasia Jablonska has over 20 years' experience in digital business and content monetisation across multiple markets, platforms, and revenue streams, working with some of the biggest media companies including NatGeo, Fox, NBCUniversal, A+E Networks, Scripps and now, BBC Studios.
As a former Head of Digital Monetisation at Endemol Shine, Jablonska facilitated a shift towards digital monetisation of Endemol's catalogue, in the process, significantly increasing its exploitation. As a result, she delivered highly profitable new revenues through the creation of innovative commercial partnerships with, amongst others, YouTube, Facebook and Amazon. She also oversaw development of Endemol's global FAST / AVOD portfolio, initiating the FAST launch of brands like Deal or No Deal and Wipeout.  
Jablonska enjoys working on the crossroads between people, technology, and content. Her previous experience includes consulting for leading production companies where she advised on optimising the value of content catalogues through digital exploitation.
In her current role, as Head of VOD, EMEA at BBC Studios, Jablonska oversees the editorial development of digital products for branded services in EMEA. 
#34. Neelay Patel
CEO, DIGITAL THEATRE
Patel is the Chief Executive Officer of Digital Theatre: the world's leading digital on-demand educational platform for the Performing and English Language Arts. The company provides over four million students from schools, colleges and universities, across 100+ countries, with online access to theatre productions and curriculum-mapped educational content. Over the past year, Digital Theatre has cemented new partnerships, including with the Bristol Old Vic, and launched a new SVOD service. 
The past ten years have seen Patel take on a number of high-profile roles, first as European Commercial Director of AOL, followed by five years with The Economist, where he successfully launched the digital division, and most recently as an executive at the BBC, where he drove instrumental growth of BBC iPlayer and launched BBC Sounds.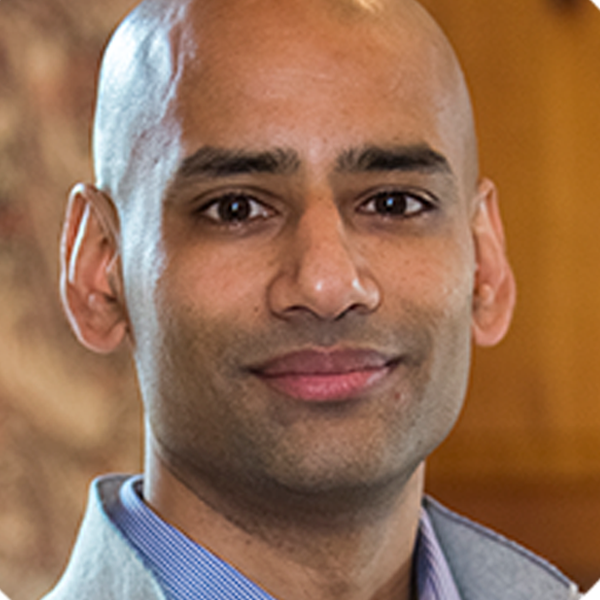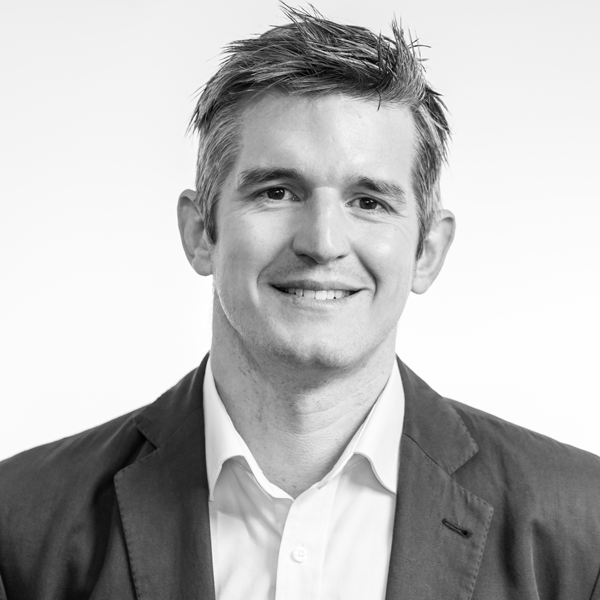 #35. Andy Jones
HEAD OF UK SALES, SAMSUNG ADS
Samsung is the top TV manufacturer in the world, leading sales globally for the past 15 consecutive years. In 2016, Samsung launched its media and advertising division, Samsung Ads, to take the lead in forging the CTV advertising space – educating advertisers on the possibilities of this nascent ad format. 
Samsung is further disrupting the streaming space with the launch of its own FAST platform, Samsung TV Plus. As consumers begin to reach saturation point and SVOD subscriber growth slows, it's clear that there is a huge desire for more content, without the price point of a subscription, making FAST a key area for growth. 
Andy Jones joined Samsung Ads in 2019 to lead the UK ad sales team; bringing his unique expertise in the TV space from his background at Zenith, Channel 4, Videology and Roku to help Samsung Ads shape the UK CTV ecosystem. Using Samsung Ads' insights, built on unique, opt-in first-party data from Samsung Smart TV viewers, Jones is working with advertisers to build a holistic understanding of today's TV viewer, whilst providing addressability at scale and a fantastic consumer experience for the end user. 
#36. Lisa Rousseau
HEAD OF FREEVEE UK, AMAZON
Lisa Rousseau is Head of Freevee UK, Amazon's ad funded premium video streaming service. She joined Amazon in March 2021 with responsibility for Freevee's business and marketing functions and oversaw the launch of Freevee in the UK in September 2021, the first international launch for the service. Amazon Freevee offers a growing slate of exclusive Freevee Originals, a regularly-updated library of highly sought-after movies and TV shows, and an increasing selection of FAST channels.
Prior to joining Amazon, Rousseau spent 7 years at Google. As Head of TV and Film EMEA at YouTube and Google Play, she was responsible for building content partnerships across the region to drive the TVOD movies and TV business, launched Google Play Movies & TV across fifteen markets, and led the film/TV partnership strategy for YouTube EMEA.  She also led YouTube business and partnerships across Northern Europe and Sub Saharan Africa. Rousseau was previously at the BBC and BBC Studios in a number of commercial and digital business development roles.
Rousseau is passionate about supporting career opportunities for women, and is a trustee of the Young Women's Trust charity in the UK.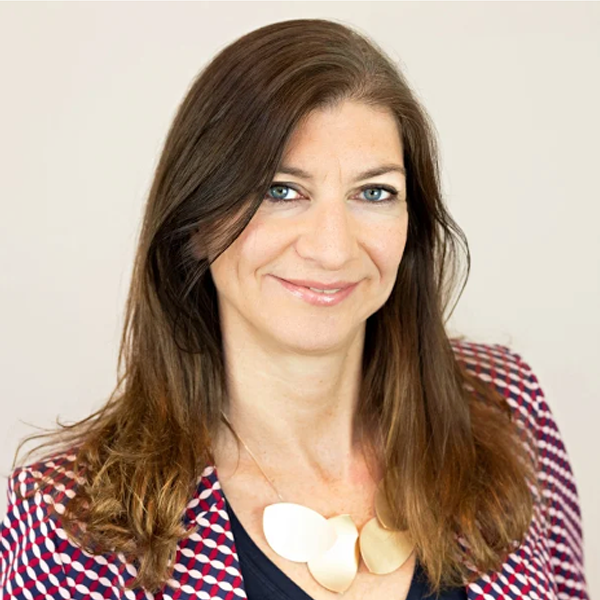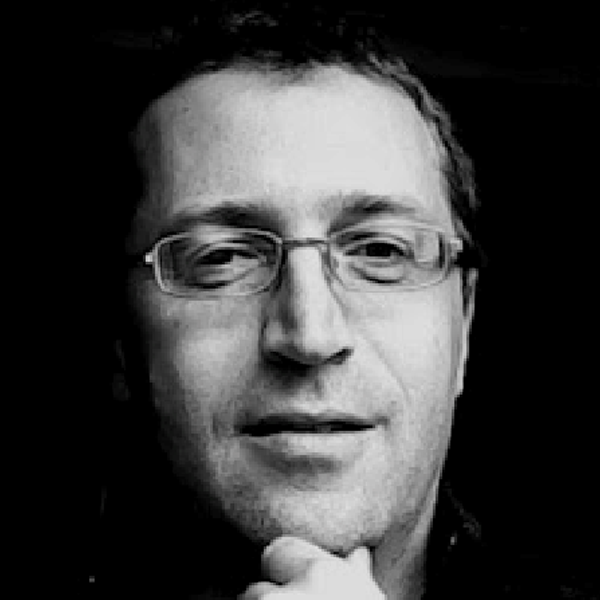 #37. Dom Robinson
FOUNDER, GREENING OF STREAMING
Dom Robinson is a specialist in all aspects of live streaming. His pioneering company – id3as ('ideas') – delivers the software that drives 'carrier class' live stream delivery at scale for clients like NASDAQ, Limelight Networks, Arqiva and DAZN .  
Robinson first played with image transfer over IP networks in 1990-92 and then, in 1996, produced many thousands of live link-ups, webcasts, corporate announcements, festivals and more. 
He went on to set up one of the first Content Delivery Networks here in the UK in 2001, focused on driving the adoption of IP Multicast and its efficiencies for TV and Radio streaming. He has since helped design and implement live streaming platforms for many enterprises, broadcasters and carrier networks across the UK, US and Europe, and this passion for efficiency in network delivery of streaming at scale remains a key interest.
As part of running various discussions at a conference on CDN infrastructure he noticed a lack of joined up thinking across the sector for collaboration focused on energy efficiency, and simply started a deep conversation with the industry that has resulted in www.GreeningofStreaming.org. All he really did was start it, he says, the members now make it!
#38. Dan McGolpin
CONTROLLER, PROGRAMMING & IPLAYER, BBC
Dan McGolpin is the BBC's director of iPlayer and channels.  His responsibilities include driving and delivering the BBC's iPlayer strategy, which saw a record 6.6 billion programmes streamed on the service in 2021 – as well as overseeing its TV channels BBC One, Two, Three and Four.
In March 2019, McGolpin took up a newly created role as Controller of iPlayer, providing leadership across BBC divisions with a focus on growth for the service. He combines this with his role as Controller of Programming which he has performed since 2017 with responsibility for BBC Content teams in Planning, Scheduling, Programme Acquisitions and Daytime.
Prior to this, in June 2015, he was made Controller of Daytime & Early-Peak, leading a commissioning team responsible for new and returning series across all genres. New series he commissioned during this time included The Repair Shop, Murder Mystery and My Family, Garden Rescue, Richard Osman's House of Games, Shakespeare & Hathaway Private Investigators and The Mallorca Files.
McGolpin joined the BBC in 2000 from Arthur Andersen where he worked as a Business Consultant.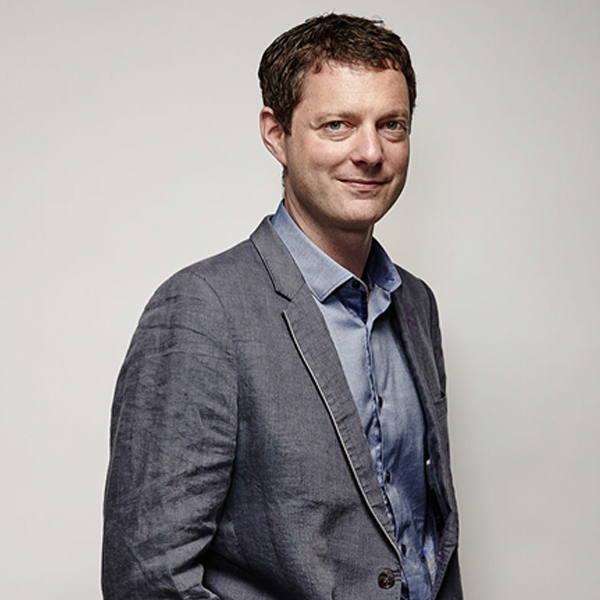 #39. Monty Sarhan
CEO, SKYSHOWTIME
It's not often that a major streaming service suddenly pops out of nowhere. But when Comcast and Paramount Global —two of the world's largest entertainment companies—joined forces to create SkyShowtime, they did just that. 
Leading this new venture is CEO Monty Sarhan. A veteran of both companies, Sarhan has experience spanning the entertainment industry, having worked in programming, strategy, and distribution at both distributors and subscription television services—including launching a direct-to-consumer streaming service in the US.
Launching later this year across 22 European markets, SkyShowtime will boast one of the strongest content offerings of any streaming service with first-run theatrically released movies from Paramount and Universal; premium series content from Sky, Showtime, Peacock, and Paramount+; local and original programming; and the best from the companies' libraries of content.
Sarhan joined SkyShowtime earlier this year from Comcast Cable, where he served as SVP of Content Acquisition overseeing the department's finance, operations, compliance, and strategy teams and negotiating many of Comcast Cable's content partnerships. Prior to that, he led MGM's premium television service Epix as its EVP and General Manager, where he launched Epix's direct-to-consumer streaming service across all platforms and secured full national distribution for its networks.
#40. Matt Mckiernan
HEAD OF CONTENT OPERATIONS, LIVESCORE
McKiernan previously spent ten years at StreamAMG where he delivered over 110 OTT services across the sports space, working with, amongst others. Liverpool FC, Manchester United, The English FA, DAZN and Matchroom Sports.
More recently 2022 saw McKiernan bring his expertise in sports OTT to Livescore the global stats, scores, and content business, to develop, monetise and deliver recently acquired UEFA Champions League (UCL) Live rights within Ireland and develop a complimentary free-to-air OTT solution.
With Livescore. a digital-only broadcaster, McKiernan used sports data to implement a world-first fully automated end to end production solution from ground to the screen. The outcome was 136 UCL matches per season which were monetised via server-side ad insertion, had 15 VTs per match, graphics and slates inserted, virtual studio playout implemented and UEFA partner support enabled, all whilst providing a fully redundant streaming architecture with no human interaction. This resulted in a low latency, highly engaging, broadcast of every UCL match at a fraction of the cost of traditional human resource-driven broadcast methods.
Going into the 22/23 football season, development and evolution of new live streaming options and tech is underway.