50 VOD Professionals 2022
Nominated by you, adjudicated by a specialist panel, this is our list of the most influential people working in the UK's OTT industry over the past 12 months.
Featuring Amazon, Apple, the BBC, BritBox, BT, Channel 4, DAZN, Greening of Streaming, ITV, Netflix, NOW, Samsung, Sky, STUDIOCANAL, Warner Bros Discovery and a range of independents.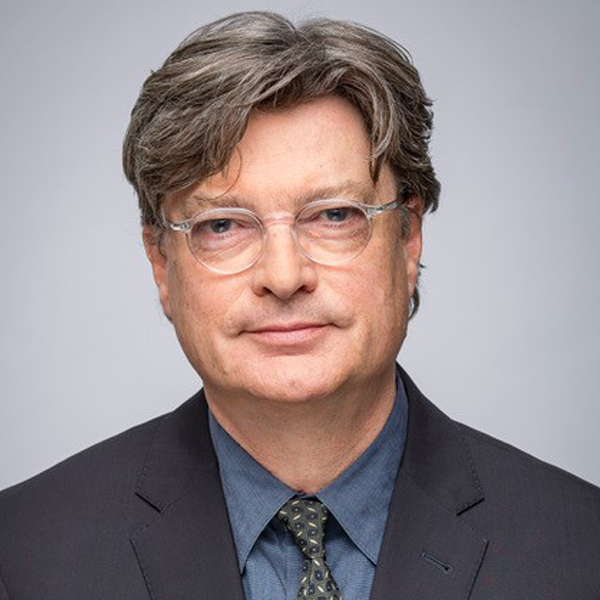 #41. Antony Root
EVP, ORIGINAL PROGRAMMING AND PRODUCTION
Antony Root is EVP and Head of Original Production, HBO Max EMEA, leading the team responsible for Max Originals and Warner Channel Originals commissioned and produced in EMEA. Prior to this he was EVP Original Programming and Production, HBO Europe, where he was responsible for all local original programming produced for its twenty-one regional markets across The Nordics, Iberia and Central Europe.
A graduate of Cambridge University, Root started his career in the theatre before joining the BBC where he worked on numerous drama series. From there he moved to ITV and subsequently to Working Title Television, before being appointed Head of Drama at major UK producer Thames Television.
In 1996, Root joined Granada Television as Head of Drama and in 1998 became the first Granada executive tasked with developing and producing drama programming for broadcasters outside the UK. As Head of International Drama he oversaw three movies for A&E in the United States, progressing to President of Granada Entertainment USA, based in Los Angeles.
In 2005 he returned to the UK to take up the position of SVP, European Production, for Sony Pictures Television, where he was responsible for all SPT's development and production in the European region including the management of its wholly owned and joint venture entities in six countries.
In 2010 and 2011 Antony served as Director of Industry Week at the RomaFictionFest before joining HBO Europe as EVP, Original Programming and Production.
Productions with which Root has been associated as producer or executive producer have won BAFTA, Royal Television Society, Peabody and Banff awards as well as being nominated for Primetime Emmys, International Emmys, Golden Globes and The Academy Awards. Productions for HBO Europe have received multiple awards in their countries of origin including Spain, Poland, the Czech Republic, Hungary and Romania.
#42. Peter Doherty
FOUNDER & CTO, THINKANALYTICS
One of the TV technology industry's true visionaries, Docherty is a pioneer in video content discovery and personalised user experiences. Today ThinkAnalytics is the dominant player in its sector with the world's most deployed TV and video content discovery  solution. 
Docherty is not just a technologist but actively pursues advances in technology to aid business, particularly around  customer marketing and personalisation. Prior to founding ThinkAnalytics, over 20 years ago, he worked at Hewlett-Packard on telecommunications signalling monitoring software. Before that he held various lead engineering positions at BT.
Docherty graduated in Computer Science and Microprocessor Systems from the University of Strathclyde, has an MBA with Distinction from the University of Strathclyde Graduate Business School, and is a Chartered Engineer.
#43. Anna Mallett
VP, PHYSICAL PRODUCTION, EMEA UK, NETFLIX
If Anne Mensah (see #3 above) is the commissioner of original content in the UK, it's Anna Mallett who is Netflix's chief of physical production.
Formerly of the BBC and ITN (where she was the CEO), Mallett has extensive contacts in the country's TV and OTT space which is Netflix's biggest content production hub outside of North America. Netflix already employs 20,000 people on UK productions and the figure is set to increase.
Mallett is passionate about nurturing talent – she recently called for a greater industry effort in improving training programs – and diversity: "It's about… ensuring that people can look at production and think this is somewhere I can really build a career."  
Since Q3 last year, Netflix has doubled the size of its hub at Shepperton Studios in Surrey to 31 stages and Mallett is confident that the streamer will continue to spend heavily on UK content. "The UK is just a great place to make content," she says.
#44. Weerada Sucharitkul
CEO, FILMDOO
Sucharitkul is an international entrepreneur – building new, democratic models for film distribution and education – and the CEO of FilmDoo, a platform using innovative technologies to bridge film content with edtech.
Having lived in eleven countries across five continents, Sucharitkul launched FilmDoo to bring together the three things she's most passionate about: films, language learning and technology. Today, FilmDoo is a global media company helping people to discover and watch great films, including hard-to-find award-winning shorts and documentaries. With a catalogue of over 3,000 films from over 80 countries, FilmDoo is a global leader in promoting diversity and helping under-represented stories around the world to get seen and heard.
Most recently, FilmDoo has launched Language Learning, a game-based edutainment platform that makes it fun and easy to teach and learn languages through engaging films at FilmDoo Academy. Drawing on over ten years of experience across digital strategy and innovation as Management Consultant, Sucharitkul's mission at FilmDoo is to disrupt the traditional film distribution model and create new language learning technologies.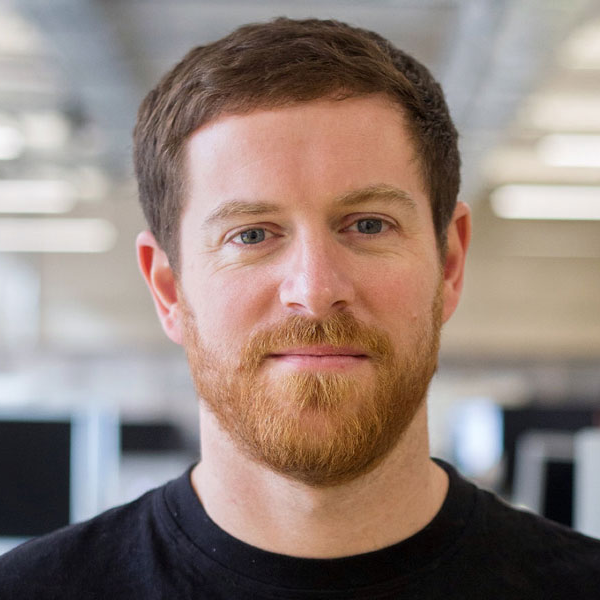 #45. Tom Williams
CEO, OSTMODERN & SKYLARK
Tom Williams has been at the forefront of OTT/VOD innovation for twenty years, the last fifteen of which have been spent running the experience design agency Ostmodern, where his multi-disciplinary team of digital product experts have been instrumental in defining many of the paradigms that define today's OTT products.
Always searching for new challenges, Ostmodern was responsible for many firsts, including launching the first D2C video platforms for Channel4, ITV, Virgin Media, BFI, F1, The Olympics and BT Sport to name a few.
In addition to designing and developing products for clients, Williams and his team also created the video platform solution Skylark, leveraging many years of OTT expertise to empower a broader range of businesses seeking to build their own world-class streaming products.
"They key to our success is our ability to combine design with business thinking and technical innovation right from the start. Through a combination of experience, pragmatism and innovation, we create products that work," says Williams. 
#46. Jonathan Lewis
HEAD OF COMMERCIAL INNOVATION & PARTNERS, CHANNEL 4
Jonathan Lewis joined Channel 4 in the autumn of 2012 and has performed a number of roles within C4's commercial team over the last nine years, previously leading Digital Advertising sales & strategy. More recently he has expanded his responsibility driving growth across all areas of Channel 4's commercial business, building upon existing successful innovations in areas such as Digital & Social (4Studio) and addressable linear advertising together with developing new revenue streams to deliver C4's Future4 strategy.
Lewis also leads C4's commercial distribution strategy and is responsible for negotiating and developing C4's Linear and Digital App (streaming) services on platforms such as Virgin Media, Samsung, LG, Youview and Britbox. He and his team also form new strategic partnerships across emerging broadcast platforms like Sky Glass and social platforms like YouTube, with the objective to reach new audiences and deliver incremental revenues.
Lewis is a multi-faceted commercial leader with experience in delivering transformational results within both digital and broadcaster businesses. He was formerly a senior exec at Channel 5, VEVO and Northern & Shell.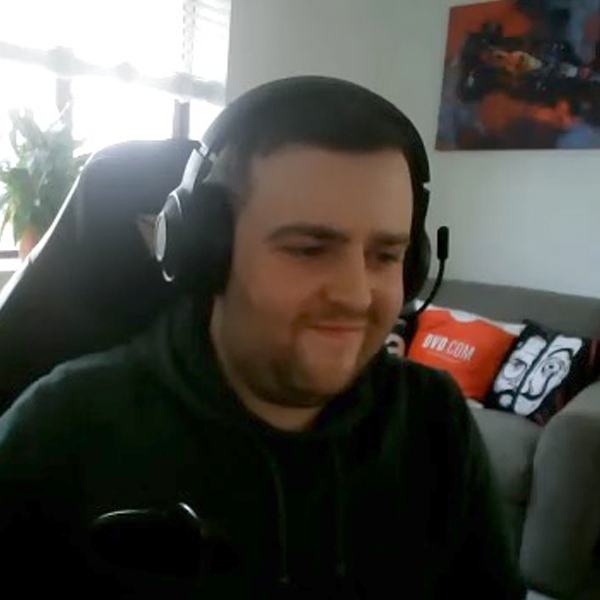 #47. Kasey Moore
FOUNDER, WHAT'S ON NETFLIX
If you've never heard of Kasey Moore, you might well do soon! Moore, a young British entrepreneur, runs a consumer website called What's on Netflix which pretty much does what it says on the tin.
Having started the site as a school project seven years ago, What's on Netflix now surfaces content from the platform to between four and eight million visitors per month. And it's not just for the hardcore Netflix fans out there. As Moore explains, 
"Netflix's UI only really shows the tip of the iceberg in terms of the available content so what we do is look at the comings and goings in a much more granular sense. We work out when the contracts for titles are up and get the scoop on upcoming projects – sometimes even before the Hollywood trade press. So, it's a fan site but also a bit more than that.
We get daily updates of the Top 10s from around the world and use data to predict renewals and cancellations. We cover multiple territorial libraries."
It's this, we think, that makes Moore influential which is why he makes 2022's list of 50 VOD Professionals. 
#48. William Cooper
CEO, SERVICE LIST REGISTRY
The Service List Registry is a significant new global initiative that brings together services delivered over broadcast and broadband networks. Launched at DVB World in Brussels, the Service List Registry is based on the open DVB-I standard. The federated online directory allows compatible devices and applications with different capabilities to discover and access relevant services from multiple sources, offering users simple service selection on any screen.
Cooper has pioneered broadcast and broadband convergence for over two decades, working with many media and technology companies, from start-up operations to major corporations. He is also editor of the weekly informitv Connected Vision newsletter. A respected thought leader, Cooper has published several industry reports and chaired and presented at numerous international conferences, including IBC, NAB, DVB and SMPTE. He was previously Head of New Media Operations at the BBC, where he was operationally responsible for the delivery of online and interactive services.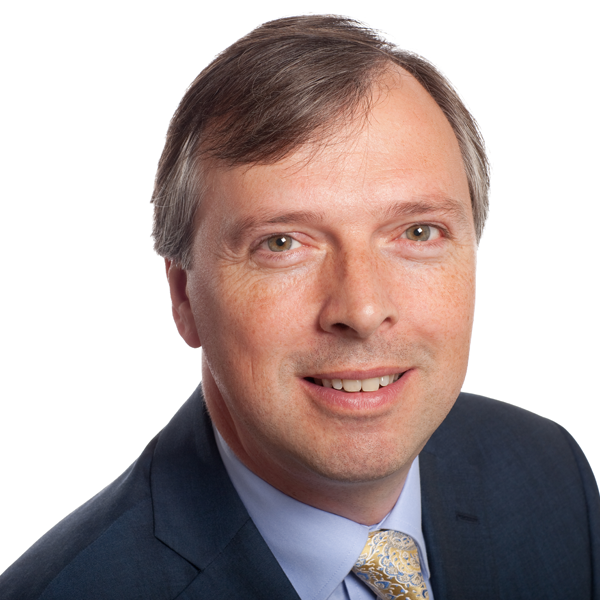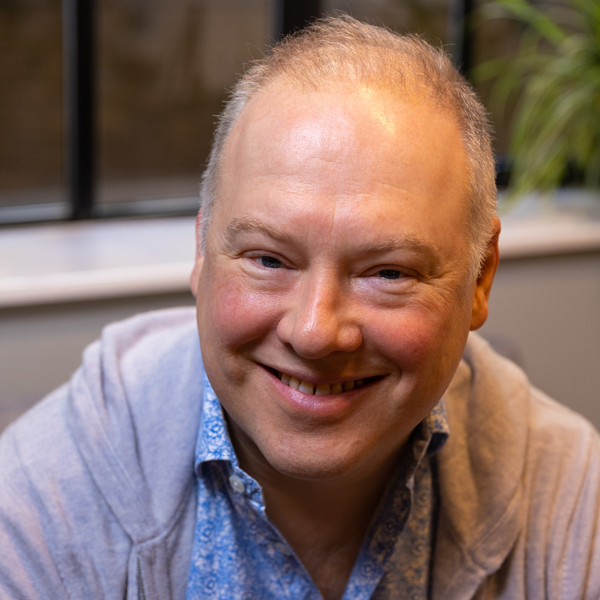 #49. Simon Walker
CO-FOUNDER & CHARIMAN, MARQUEE TV
Simon Walker is a founder, investor and advisor working where the creative industries meet digital technology. His vehicle, Maidthorn, is the specialist mediatech incubator for global passion niches.
Founded in 2008, Maidthorn builds digital-first brands in content-led niches. Examples of Maidthorn teams 'super-serving the under-served' include Love Home Swap, the world's leading home exchange platform (acquired by Wyndham in 2017 for $53m), Marquee TV, described by the FT as 'Netflix for the arts', and CountryLine, the global fan club app for country music (backed by Sir Elton John).
Based in New York and London, Marquee TV is the leading global streaming service for the performing arts, curating the finest opera, ballet, dance, music and theatre from the world's most acclaimed artists and arts organisations. The streaming service currently has over 450 titles including performances by the Royal Shakespeare Company, Royal Opera House, London Philharmonic Orchestra, English National Ballet, Teatro alla Scala, Deutsche Opera Berlin and more.
Walker has 25 years' experience in the digital and creative industries. As leader of the global strategy and business development functions at the BBC, EMI Music and EMAP plc, He was at the heart of media's transformation to digital in the 90s and 00s.
#50. Lewis Arthur
CHIEF PRODUCT OFFICER, SIMPLESTREAM
Co-founder and Chief Product Officer of Simplestream, Lewis is a key asset to the company that creates next-generation TV services for broadcasters, content owners and media brands.
He has over ten years' experience in the industry and has demonstrated a capacity for driving innovative and cost-effective product strategies that increase brand engagement, expand market share, and increase overall profits. As a reflection of the remarkable growth of its tech stack, Simplestream recently underwent a full rebrand and refinement of the out-of-the-box value proposition to increase actionable insights, offer new ways to feature content, and roll out new tools to measure AVOD ad tolerance.
Recent launches include a brand-new product called VOD2Live – which takes VOD content to create FAST Channels with server-side ad insertion (SSAI) – complementing Simplestream's existing FAST syndication solution, Media Flow. Having worked across 20+ platforms, Lewis has excellent knowledge of a range of OTT products and services.
Simplestream's customers include TN Marketing, Channel 4, QVC, AMC, GB News, News UK, and A+E Networks.