50 VOD Professionals 2022
Nominated by you, adjudicated by a specialist panel, this is our list of the most influential people working in the UK's OTT industry over the past 12 months.
Featuring Amazon, Apple, the BBC, BritBox, BT, Channel 4, DAZN, Greening of Streaming, ITV, Netflix, NOW, Samsung, Sky, STUDIOCANAL, Warner Bros Discovery and a range of independents.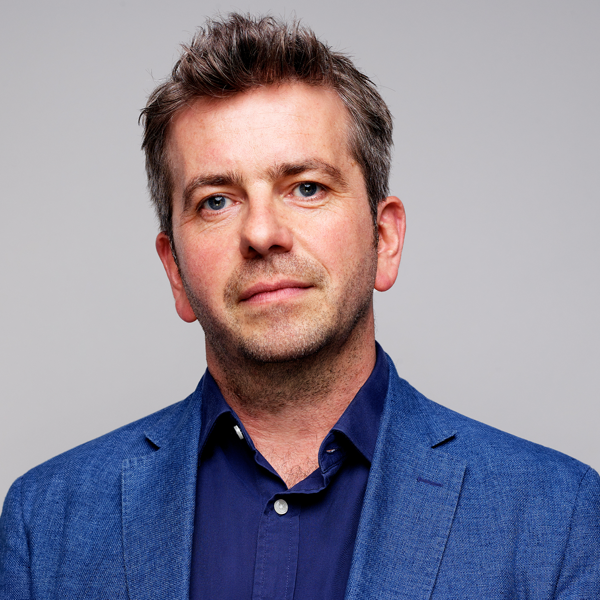 #21. Pete Parmenter
SVP, BUSINESS DEVELOPMENT, DAZN
As SVP Business Development Pete Parmenter runs Strategic Partnerships at DAZN, overseeing partnerships with major mobile and telecom operators, platforms, retailers, brands and portals. He's responsible for managing commercial and marketing relationships and revenue growth within the App Store, Living Room (Connected TVs, Streaming Sticks, Games Consoles, Set-top-boxes), Retail, Operator and Payment Partners across all DAZN markets. 
DAZN ranks consistently at the top of App Store ratings, being named Apple TV App of the Year 2021, and has continued to maximise exposure across all screens; DAZN's recent addition of PPV functionality is testament to this. Parmenter also looks across maximising economies of scale in terms of synchronising user experience across multiple deployments.
Parmenter joined DAZN from Electronic Arts (EA) where, over the course of 12 years, he reached the position of VP, Mobile Publishing, EMEA, & LATAM, after being previously Head of Global Telecom Partners.
DAZN is currently live in over 200 markets and territories, as part of its ambitious growth strategy as the leading global sports broadcaster.
#22. Leon Siotis
HEAD OF SPRINGSERVE INTERNATIONAL
Léon Siotis is the Head of International at SpringServe where he is responsible for the company's efforts outside of the US. SpringServe, now part of Magnite, is the leading independent ad serving platform, purpose-built for OTT, CTV and video advertising. Its software offers a full stack of ad serving and automation solutions that make video ad serving smarter across devices.
In his role, Siotis helps to ensure global publishers have access to the right technology to grow alongside the acceleration of CTV consumption. He and his team bring industry-leading solutions for video-specific advertising challenges such as frequency capping and creative review as well as innovative new features to enhance the advertising experience to media owners.
SpringServe works with a wide range of video clients internationally, including LG Ads Solutions, Molotov, and Rakuten Advertising.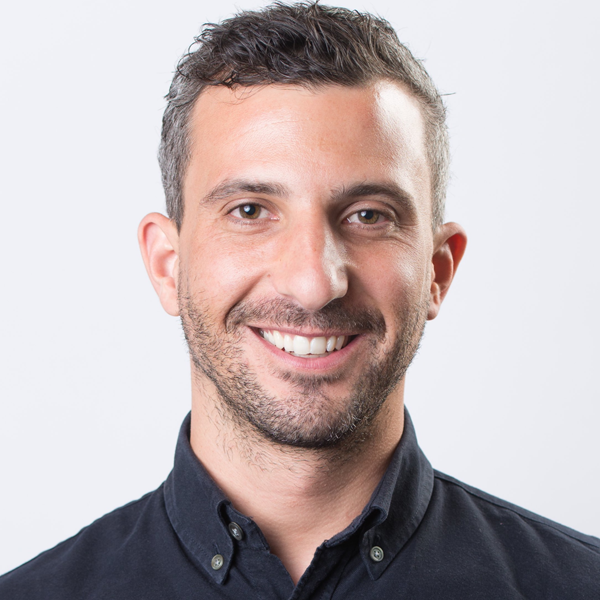 #23. Dev Sangani
CAPABILITY AND STRATEGY DIRECTOR, SKY MEDIA
Dev Sangani joined Sky Media in 2019 as the Director of Strategy and Capability with responsibility across Advertising Strategy, Product Management (including AdSmart and VOD), Digital, Data, Insight and Measurement in the UK. His position was expanded in 2020 to cover the same activities across UK and Europe. Core to his role is developing existing and emerging propositions to grow Sky's advertising revenue across both TV and Digital.
Prior to joining Sky, Sangani was at McKinsey & Co., where he was a key member of the Consumer, Tech and Media practice. Whilst there, he served the top management of leading Media companies across multiple continents on critical issues facing Media, Advertising and Entertainment.
#24. Katie Coteman
VP, HEAD OF ADVERTISING AND PARTNERSHIPS, WARNER BROS. DISCOVERY
As the Head of Ad Sales at Warner Bros. Discovery, UK, Ireland, Katie Coteman is responsible for managing ad sales, partnerships and digital sales for D2C and linear channels, including discovery+, as well as Discovery Channel, Eurosport, TLC, ID, Really, Quest, Quest Red, Animal Planet, Food Network, DMAX & HGTV.
Earlier this year, she led the launch of an Ad-Lite offering for discovery+ customers in the UK and Ireland. The move to this proposition opened brands to omnichannel solutions that reach highly engaged, passionate superfans. With over three-quarters of consumption of discovery+ through Connected TV, the team is now able to offer a premium environment with the scale advertisers have been looking for. discovery+ is the first global SVOD service to launch an ad-lite offering in the UK, following a successful launch of the -product in the US, with a further roll-out across EMEA this year. 
With over a decade of working at Discovery in the UK and Ireland, Coteman has overseen significant change, including the launch of Quest, TLC and Quest Red. She was also instrumental in integrating Scripps, which brought Food Network into the portfolio of Discovery's channels. As part of this acquisition, Discovery struck a deal with UKTV that further expanded the network with Really and HGTV. This started a new chapter for the ad sales team with Katie's promotion to VP and the rebrand of the ad sales team to Superpowered by Discovery.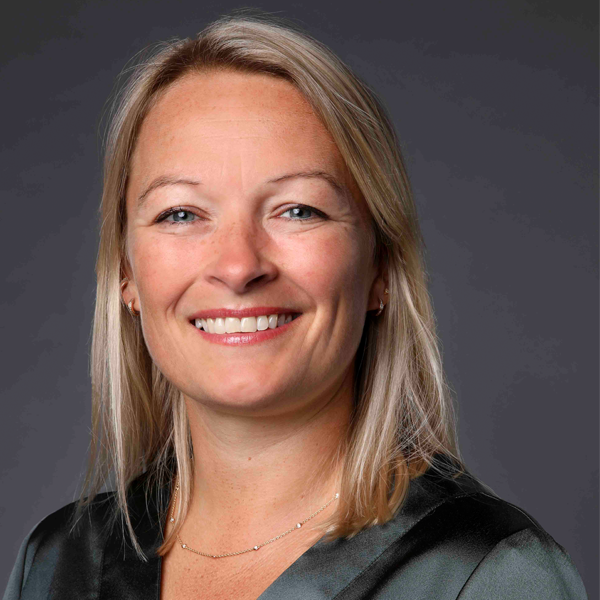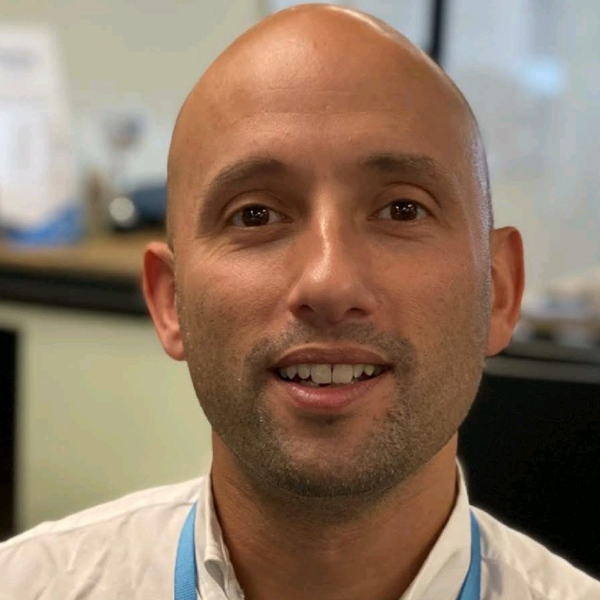 #25. Ben Forman
GLOBAL HEAD OF LIVE CHANNELS ARCHITECTURE, AMAZON PRIME VIDEO
Ben Forman joined Prime Video in 2016 and is the Global Head of Live Channels Architecture.
Based in London, he leads linear architecture strategy for Prime Video's live channel launches globally, and an international team working with broadcasters across the world to support the growing number of linear channels available on Prime Video. Whilst his team's main focus is live linear, Forman also led signal acquisition for the UK launch of Premier League football in 2019, and supported his team in delivering the UEFA Champions League in Germany and Italy in 2021 and Prime Video's first live sport event in Japan this year.
Prior to joining Amazon, Forman worked at a number of broadcasters including Premium TV, BBC and Sky.
#26. Oliver Davies
EUROPEAN PRODUCT LEAD, SAMSUNG TV PLUS
Oliver Davies is European product lead for TV Plus and Samsung Free, Samsung's media products pre-installed on all new smart TVs, mobiles and tablets.
TV Plus is a global service currently available in sixteen European territories and offers a mix of FAST TV and movie channels together with video on demand. The FAST landscape is rapidly evolving and offers an exciting new direct route to consumers for content partners ranging from large established broadcast and media groups like BBC Studios, ITV Studios, Le Figaro and CNN, through to leading producers such as News UK and Banijay.
Before joining Samsung, Davies was product director for UKTV Play, expanding its broadcast VOD footprint across multiple consumer platforms. Prior to this at FremantleMedia, he was responsible for the growth of digital fan engagement for The X Factor, Britain's Got Talent and The Apprentice.
Davies was twice nominated for TV BAFTA awards for his pioneering work on second-screen and between-show experiences such as The Apprentice Predictor and X Factor behind the scenes exclusives.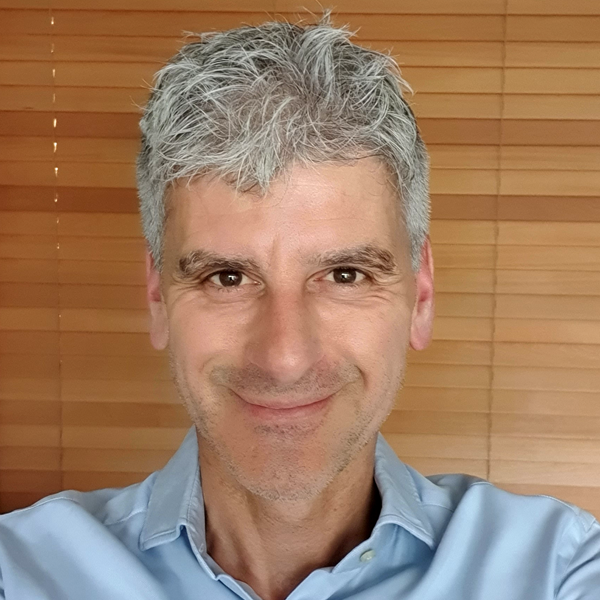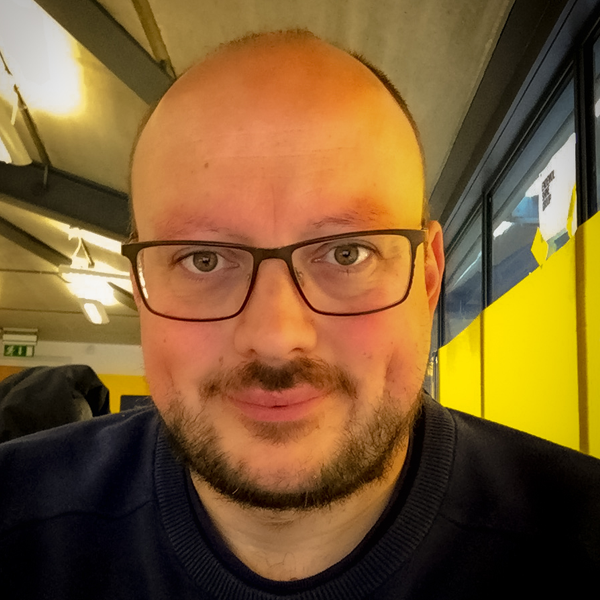 #27. Stu Jones
HEAD OF PRODUCT FOR CORE EXPERIENCE ITVX, ITV
When ITV's new OTT streaming platform, ITVX, goes live later this year, the service will offer multiple types of content available via a variety of pay models: linear / simulcast, catch-up, AVOD, SVOD, box sets, FAST channels and digital premieres. It's a lot to fit into one product – a challenge as well as opportunity – and heading up the team that is responsible for ensuring a great UI/X experience for viewers and subscribers is Stu Jones.
With over 25 years in digital consumer-facing services, Jones has also steered the product ship on some of the UKs most well-known brands including The Telegraph, Nando's, KFC, Betfair as well as consulting for Google. He formerly spent four years at Channel 4 where he was Operations Manager for the then 4oD (now All 4) service. 
#28. Simon Jones
TV ARCHITECT, BT NETWORKS
Simon Jones has worked in the field of Interactive Television and Video on Demand for many years with companies such as BT, Open Interactive and BSkyB. He currently works for BT Networks as their TV Architect with architectural responsibility for TV distribution.
Jones has significantly contributed to the launch of many of BT's services including BT TV, BT Sport and more recently BT Sport Ultimate. He was part of the BT Sport team that collected the IBC Innovation Award for Content Everywhere in 2017 and again in 2021.
Jones's current interests include enhanced audio-visual experiences with improved resolution, colour and dynamic range video, and personalised and immersive audio. He is actively involved in TV standardisation and represents BT at the Digital TV Group, the Digital Video Broadcasting project and the 5G Media Action Group. He has also contributed to TV standardisation in ETSI, ATIS and the ITU.
Jones holds a doctorate in Electronic Systems Engineering from the University of Essex. He is a BT Distinguished Engineer and Fellow of the Society of Motion Picture and Television Engineers.
#29. Katheryn Needham
HEAD OF TV / DIGITAL & BUSINESS DEVELOPMENT, STUDIOCANAL
As Head of TV/Digital and Business Development, Katheryn Needham is responsible for the digital and TV distribution for all of STUDIOCANAL's film and TV series in the UK and Ireland. Her remit includes dealings with the global VOD platforms, TV broadcasters as well as identifying new business. Last year she oversaw the launch of their branded channel, STUDIOCANAL Presents, on the Apple TV+ platform (also now a podcast) showcasing the company's catalogue to new audiences.
Needham completed an MBA in 2020 prompting an interest in how AI technologies can be applied to content distribution, and previously held roles in TV sales at Lionsgate, Aardman Animations and Sony. She is also passionate about CSR issues and is a founding member of internal committees driving positive change for employees and impact on the planet.
#30. Sachin Joshi
HEAD OF PRODUCTS, TV & SPORT, BT / EE
Since joining BT in 2011, Sachin Joshi has risen up the ranks, taking the company from nascent player beginning to bridge the gap between traditional TV and VOD, to credible leader in creating an all-IP TV future. He's helped shape some of the key industry trends we're seeing today including super aggregation by, for example, enabling BT to become the world's first pay TV provider to offer Netflix with integrated billing – a model that's since been used as the baseline for many others.
In his current role Joshi defines and delivers BT's product vision – spanning devices, D2C, OTT integrations and product design. He's been focused on developing a best-in-class product culture whilst evolving strategic partnerships with UK PSBs, Sky, Netflix, Warner Bros. Discovery & Apple to help drive the next phase of growth for IP, OTT and addressable advertising.
His recent achievements include launching the T3 Platinum Award winning 'TV Box Pro' – bringing the full 'BT Sport Ultimate' experience to the big screen together with a variety of deeply integrated OTT services, embedding Netflix into the core proposition alongside NOW, and expanding BT Sport's footprint and feature set – with the app winning an IBC Innovation Award. This has led to BT, for the first time ever, being #1 in the UK for pay TV NPS.