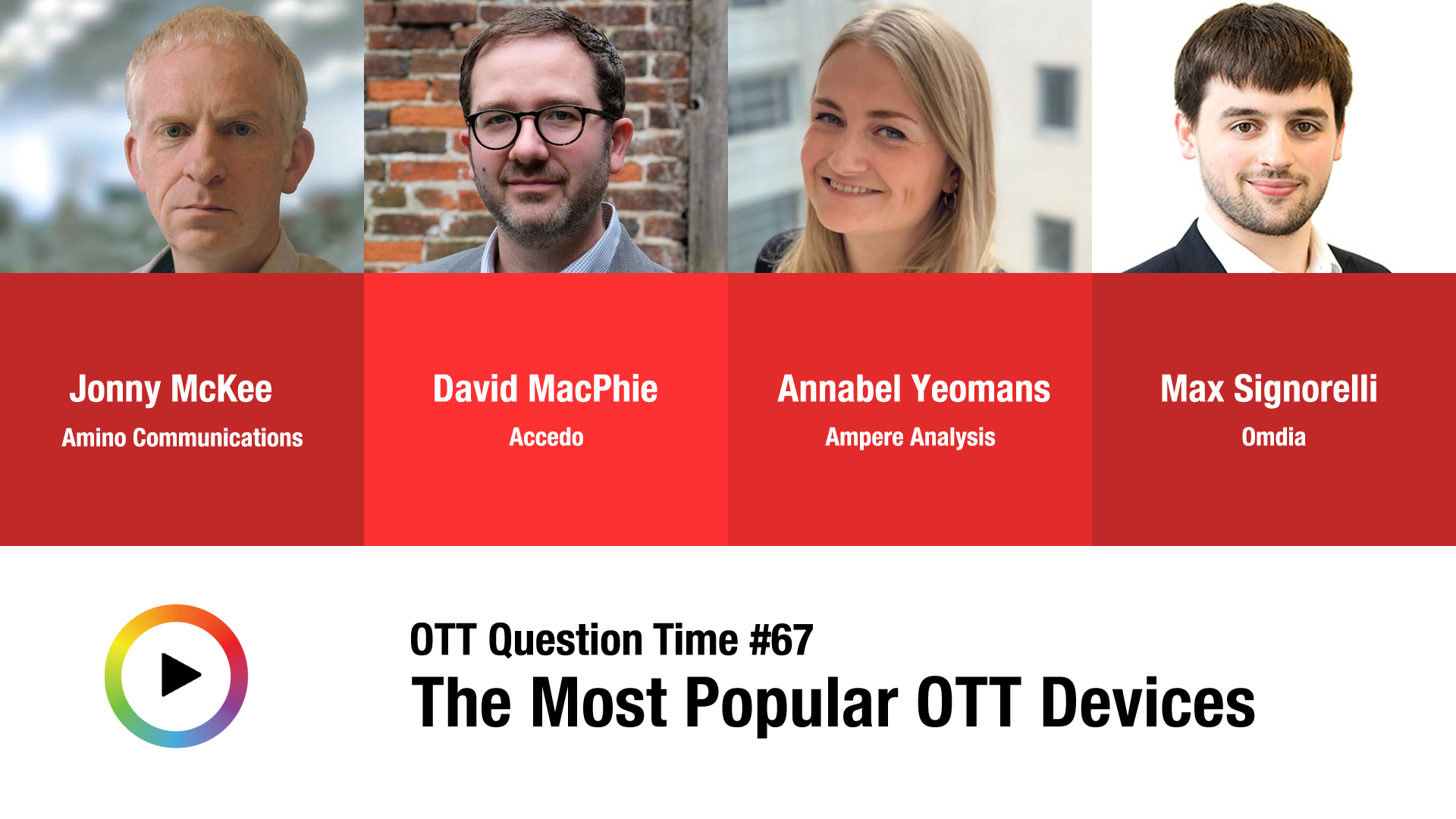 Take a look back at the history of the most popular devices for watching online video and a fascinating picture emerges. In 2011, for example, 67% of the BBC iPlayer's 1.9 billion TV requests were made from computers (PCs, laptops and Macs). That's no huge surprise – smartphones were still relatively new, iPads had only come to market the year before and TVs were only "connected" through a selection of IP-enabled set-top boxes. By 2014, OTT viewing via personal devices was all the rage – 46% of iPlayer requests (up to and including August) were initiated from smartphones and tablets with a further 28% from computers. The traditional television set seemed to have lost its place as the prime gogglebox. 
Where are we now in 2022? If you're an OTT service provider, which are the OTT devices you should be creating – or updating – products for? And has the TV regained its crown? That was the subject of this week's OTT Question Time (Thursday 27th October). 
Together with Jonny McKee, VP of Product and Customer Support at Amino Communications, David MacPhie, Director of Global Sales at Accedo One, Annabel Yeomans, Senior Analyst at Ampere Analysis, and Max Signorelli, Senior Analyst Media & Entertainment at Omdia, we discussed:
– The most popular devices for watching OTT
– Demographic differences in viewing devices
– OTT service provider product development strategies
– How OTT viewing has shifted back to the biggest screens
– And how viewing expectations might change over the next few years
Watch the video below!
**
About the author : Kauser Kanji
I've been working in online video since 2005 and have held senior roles at NBC Universal, ITN and Virgin Media. I've also completed VOD projects for the BBC, Netflix, Sony Pictures and a host of broadcasters and service-providers all over the world. Catch me on our weekly debate show, OTT Question Time, or drop me a line on LinkedIn.