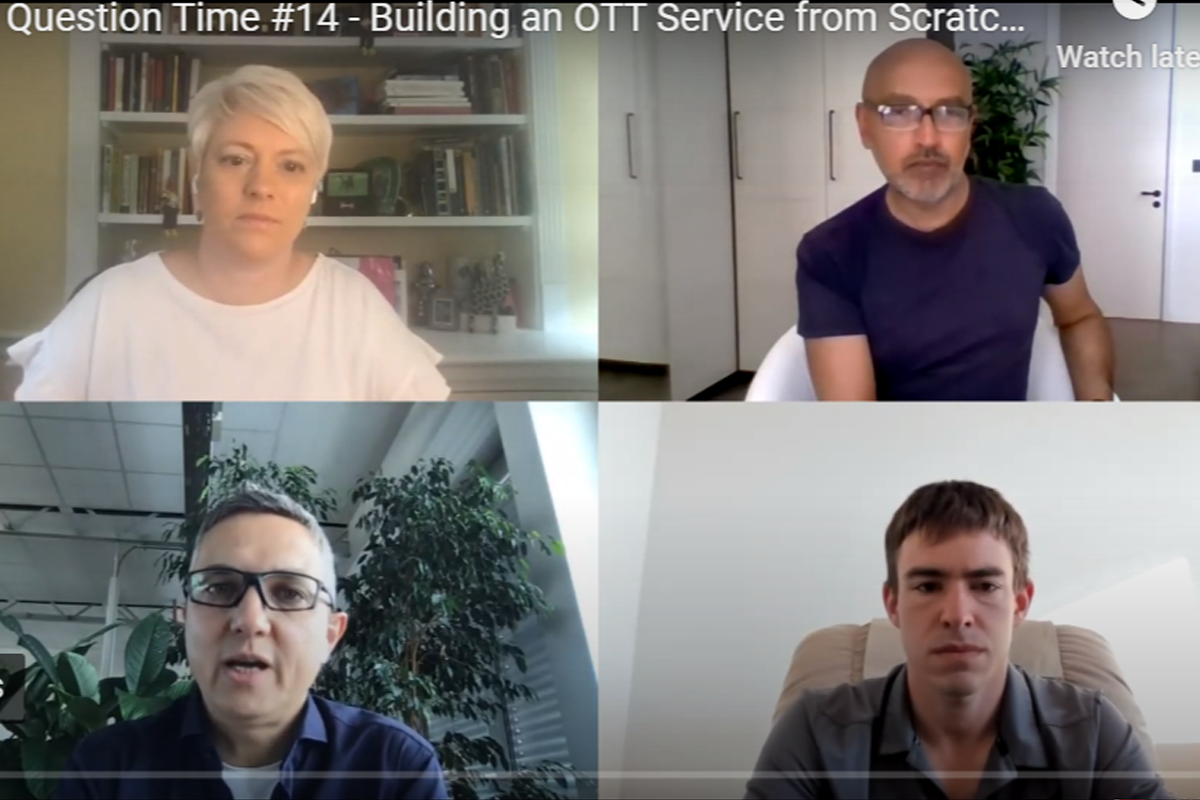 During this episode of OTT Question Time (filmed on Thursday 20th August 2020) we talked about how to build an OTT service from scratch. Sure, many of the biggest players already have suites of mature VOD products but the subject is still absolutely relevant for, amongst others, operators, film studios, sports rights holders, the automotive and aerospace verticals, content owners, publishers and brands. And even established broadcasters, who have legacy OTT systems, can dream of starting again or slotting in new functionality!
It's actually such a broad topic that we'll be discussing it over two sessions. In Part 1, we looked at first principles and backend strategy including:
The various approaches to building an OTT service from scratch (e.g. developed in-house, using mainly external vendors, a hybrid model, using end-to-end solutions)
Building blocks and a discussion on the glass-to-glass process
Using data to form KPIs and help make decisions
Commoditisation in the supply chain
And building for where the audience is (i.e. OTT publishing platforms including Prime, Netflix, operators, MVPDs, Roku etc.)
Joining the panel were Ralph Wagner, CEO of Axinom, Brenda Gradek, VP of Go-to-Market Strategy at Brightcove, and Nic Wilson, Head of Customer Success at TiVo.
Part 2 will be streamed live via Zoom on the 27th of August. Click here to register! 
**
About the author : Kauser Kanji
I've been working in online video since 2005 and have held senior roles at NBC Universal, ITN and Virgin Media. I've also completed VOD projects for the BBC, Netflix, Sony Pictures and a host of broadcasters and service-providers all over the world. Catch me on our weekly debate show, OTT Question Time, or drop me a line on LinkedIn.