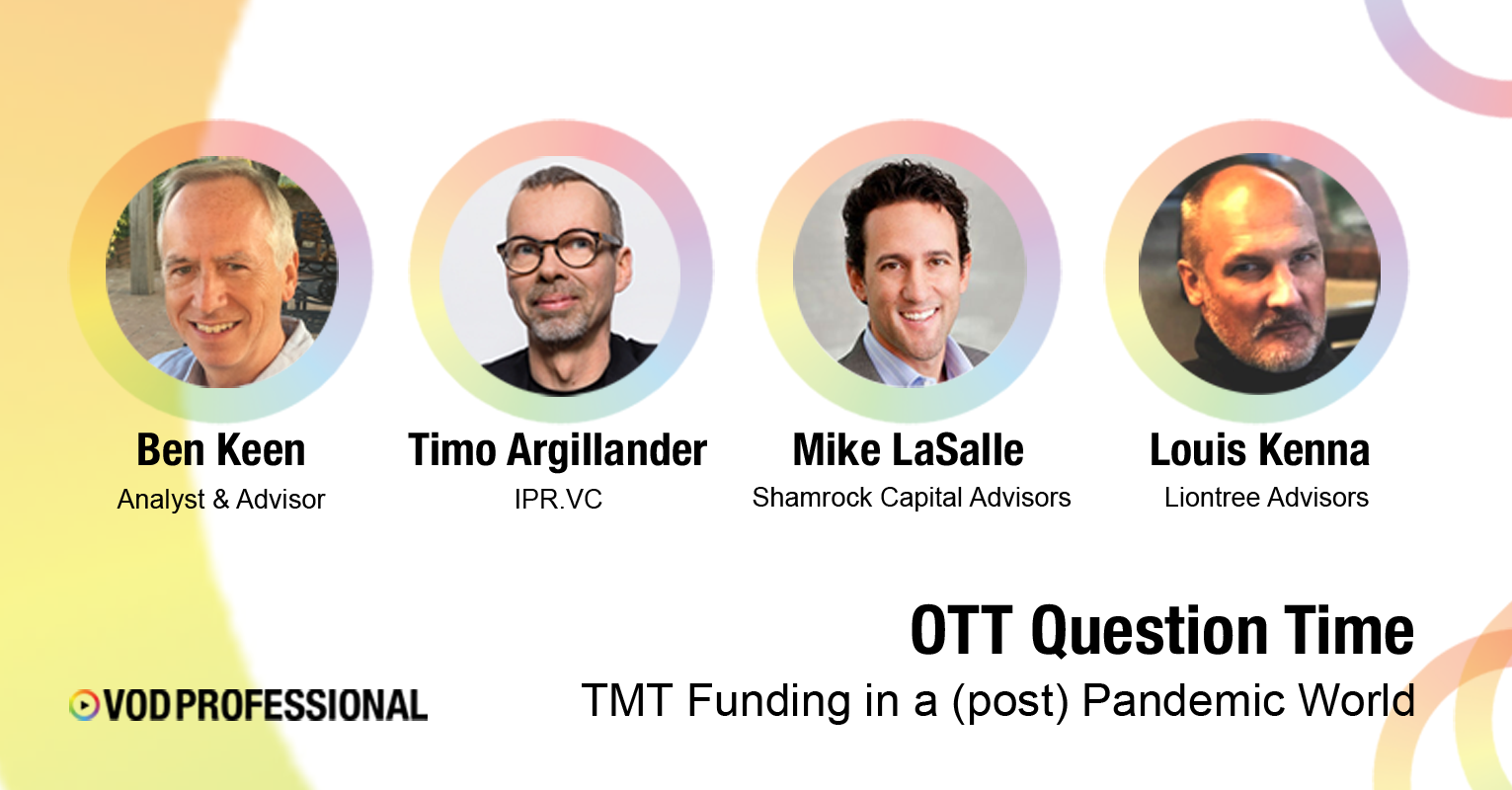 Our guest moderator, Ben Keen, was joined by Louis Kenna of Liontree Advisors, Mike LaSalle from Shamrock Capital Advisors and Timo Argillander of IPR.VC and together they discussed TMT Funding in a (post) Pandemic World. Specifically, they talked about:
Mergers and Acquisition deal flow been accelerating the technology, media & telecoms space. Will that continue as we try to exit the mother of all economic downturns?
Who will emerge as the winners and who will end up losing? 
Will global scale still be a key driver underlying M&A activity?
Do you expect the global tech players to make increasing investments in the sector?
Will the industry inevitably emerge loaded with more debt than ever before? Does that matter?
Will there still be capital available to fund the best new content & tech start-ups?
**
About the author : Kauser Kanji
I've been working in online video since 2005 and have held senior roles at NBC Universal, ITN and Virgin Media. I've also completed VOD projects for the BBC, Netflix, Sony Pictures and a host of broadcasters and service-providers all over the world. Catch me on our weekly debate show, OTT Question Time, or drop me a line on LinkedIn.