Disney has announced an impressive slate of headline titles for its new Disney+ direct-to-consumer service, launching in the US in November 2019. Titles such as the Marvel and Star Wars franchises, classic Disney and Pixar animations and a host of family-friendly Fox titles – including 30 seasons of the Simpsons – as well as Original films and TV shows. Based on its ongoing tracking of SVOD catalogues globally, Ampere Analysis has prepared this exclusive comparison of the catalogue size of Disney+ with the incumbent platforms.
What we know so far:
Disney has confirmed that the service will launch with 7,500 TV episodes and 500 movies in November this year.  
Disney+ catalogue will be small in comparison to Netflix

16% of the size of the US Netflix catalogue's 47,000 TV episodes
12% of the size of its movie library (4,000 titles)
Based on Ampere's tracking of the top Disney titles on existing SVOD platforms in the US, the quality of the content will be high.
Richard Cooper, Ampere Analysis Research Director states: "Disney is focused on quality over quantity for the Disney+ launch slate. Perhaps unsurprisingly for a new service, Disney+ will initially carry a significantly smaller line up of titles than the established US incumbents – Netflix, Amazon and Hulu. Every Disney title will need to guarantee an audience, but with the entirety of Disney and Fox's library to choose from, that's very achievable."
To keep its catalogue fresh, Disney has announced upcoming originals spend of $1bn in its fiscal 2020 year for Disney+, which will reportedly fund 10 films and 25 TV shows (15 green lit at the time of writing). Disney+ Originals spend is planned to increase to $2.5bn for fiscal 2024."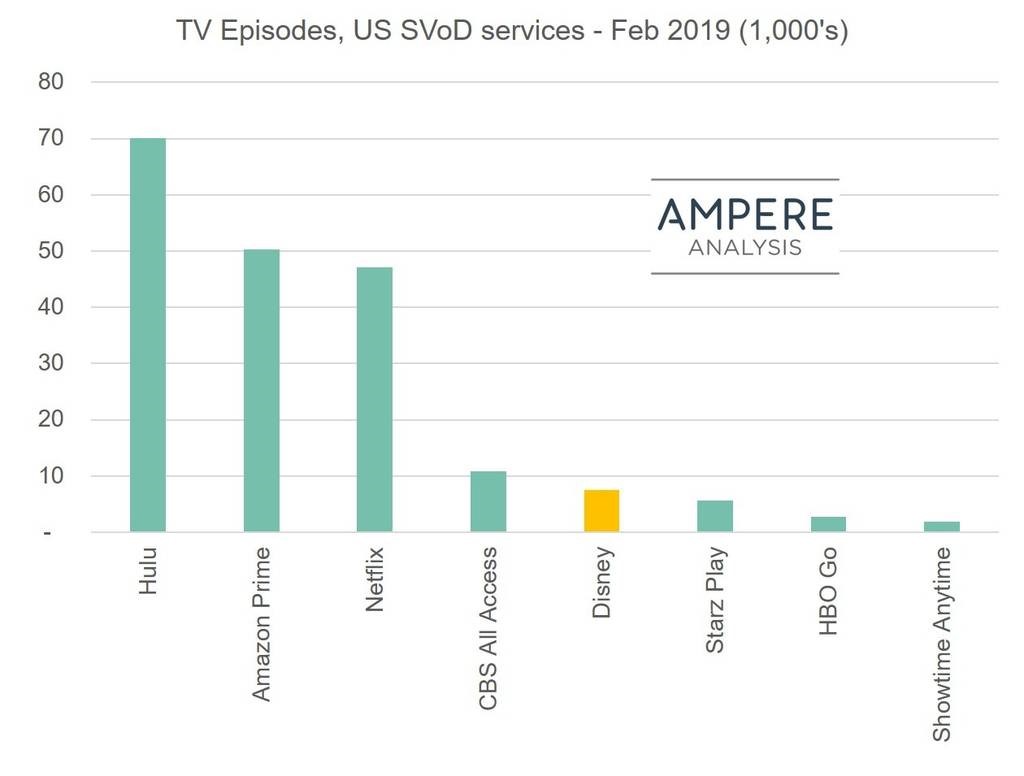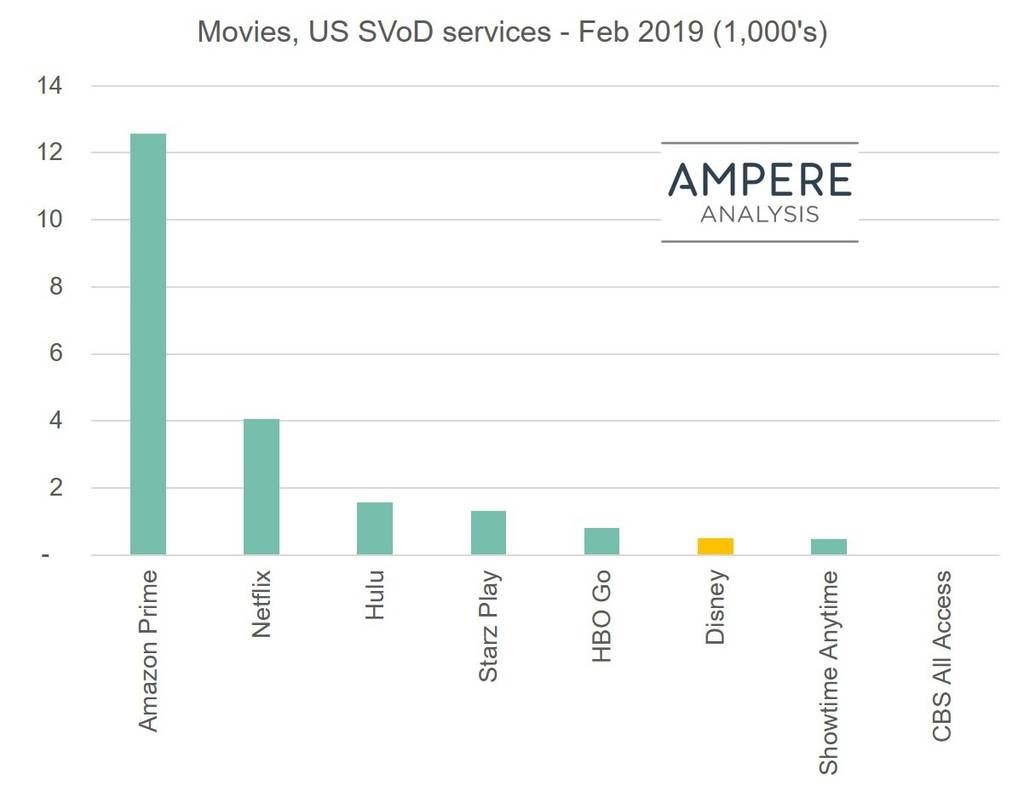 How does the quality of Disney's catalogue compare to its rivals' 'Original' titles?
Using its Quality Rating*, Ampere has compared the top 100 original-labelled titles (movies and TV seasons) across the most popular US SVOD platforms. Alongside these, we assess the quality of the top 100 Disney titles currently available on any US SVOD platform.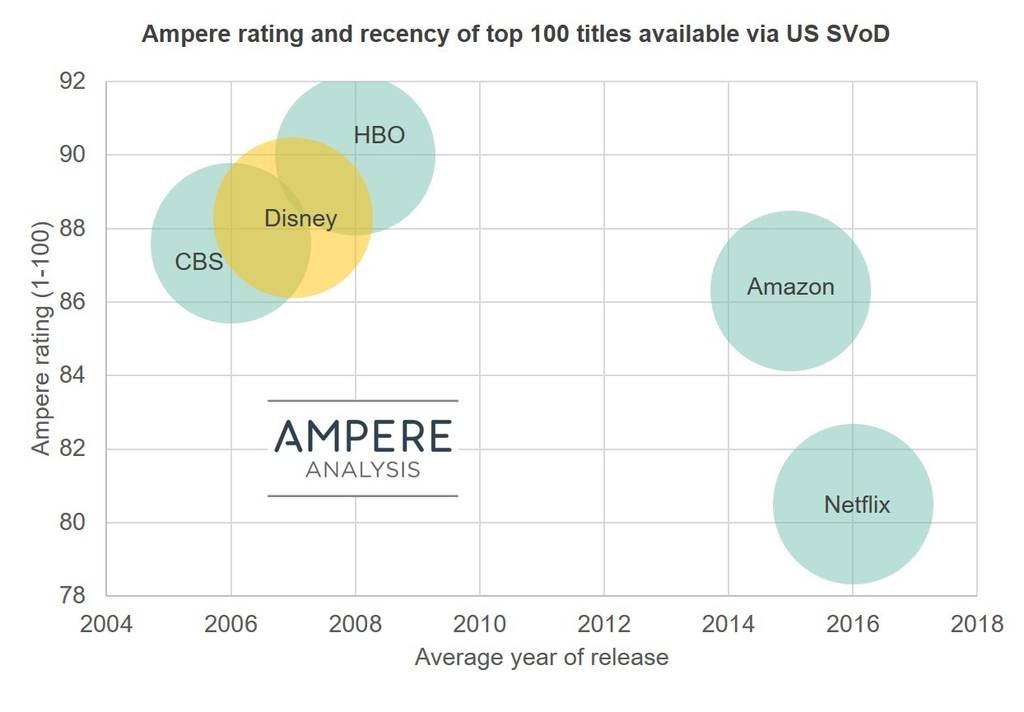 Richard Cooper states: "Even among the titles still available through SVOD platforms in the USA the existing catalogue of Disney content ranks highly for the quality of its content – below HBO but above Amazon and Netflix. Disney has been removing content from competing SVOD platforms as it prepares to launch Disney+ in November, leaving a handful of blockbuster titles but predominantly a larger number of older titles."
About the author : Kauser Kanji
I've been working in online video since 2005 and have held senior roles at NBC Universal, ITN and Virgin Media. I've also completed VOD projects for the BBC, Netflix, Sony Pictures and a host of broadcasters and service-providers all over the world. Catch me on our weekly debate show, OTT Question Time, or drop me a line on LinkedIn.