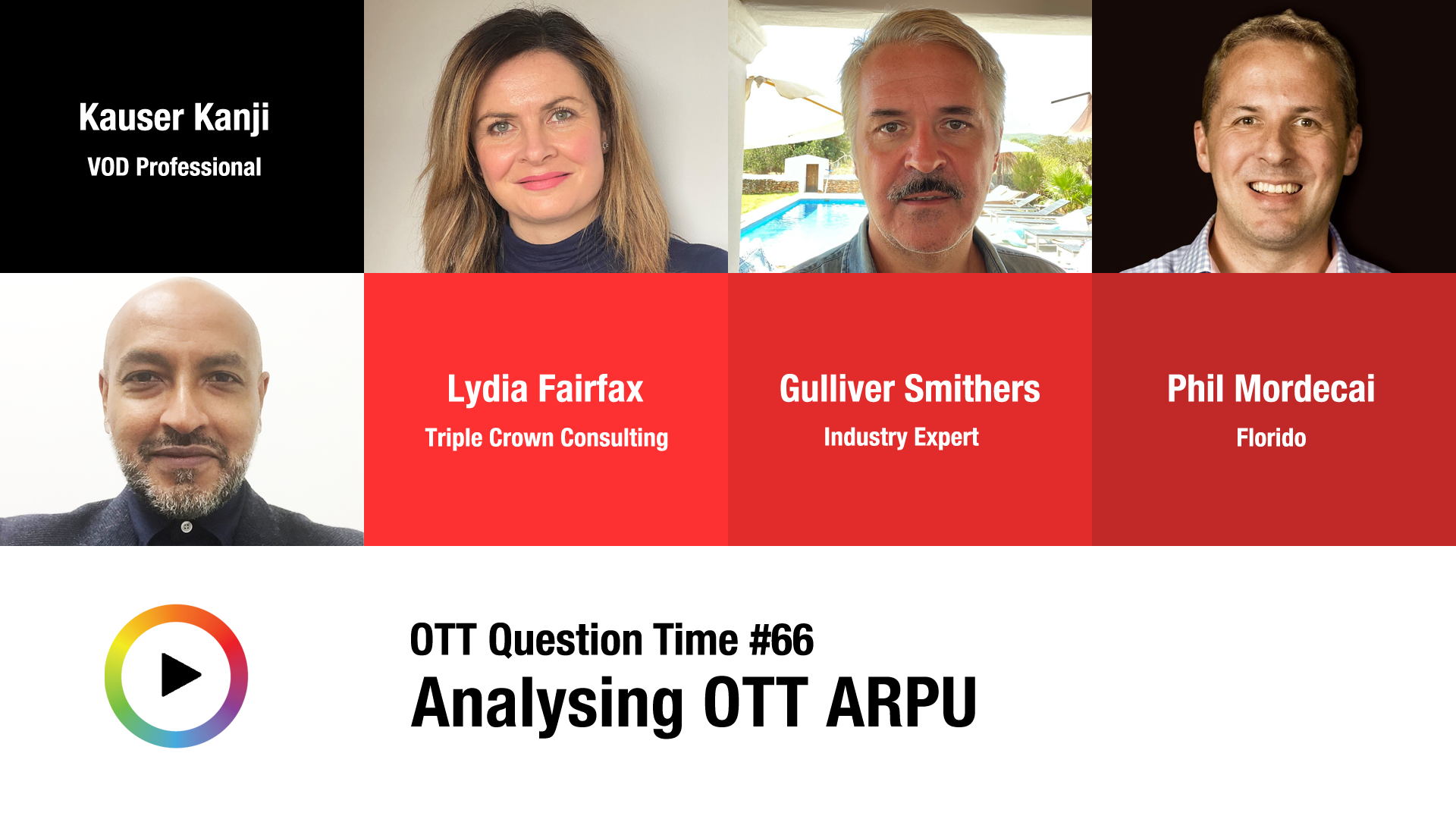 In our recent OTT Question Time about Disney vs. Netflix, Alan Wolk of TVREV told us that although technically Disney had more subscribers than Netflix (222.1m vs. 220.7m) that might not be the best metric for comparing the two companies. Why? Because over a quarter of Disney's customers came from Hotstar in India and their average ARPU ranged from just 57 cents a month to $3.76 a month – a high rate of variability. 
Is ARPU, then, a better metric than raw subscriber numbers? How do we measure ARPU for other OTT pay models? And how do we gauge ARPU in the context of free trials and churn? That was the topic of this week's OTT Question Time. 
Together with Lydia Fairfax, former SVP Commercial Partnerships EMEA at Discovery and now a Media Consultant and Founder of Triple Crown Consulting, Phil Mordecai, MD of Florido, and Gulliver Smithers, former SVP Product & Technology at Sony Pictures, we discussed:
•

How ARPU compares to other OTT metrics (e.g. subscribers, viewers etc.)

•

How to compare SVOD ARPU vs. AVOD ARPU vs. FAST ARPU

•

Netflix ARPU vs. Amazon ARPU vs. Disney ARPU

•

How to model ARPU

•

And, of course, how to increase ARPU
Watch the video below!
**
About the author : Kauser Kanji
I've been working in online video since 2005 and have held senior roles at NBC Universal, ITN and Virgin Media. I've also completed VOD projects for the BBC, Netflix, Sony Pictures and a host of broadcasters and service-providers all over the world. Catch me on our weekly debate show, OTT Question Time, or drop me a line on LinkedIn.