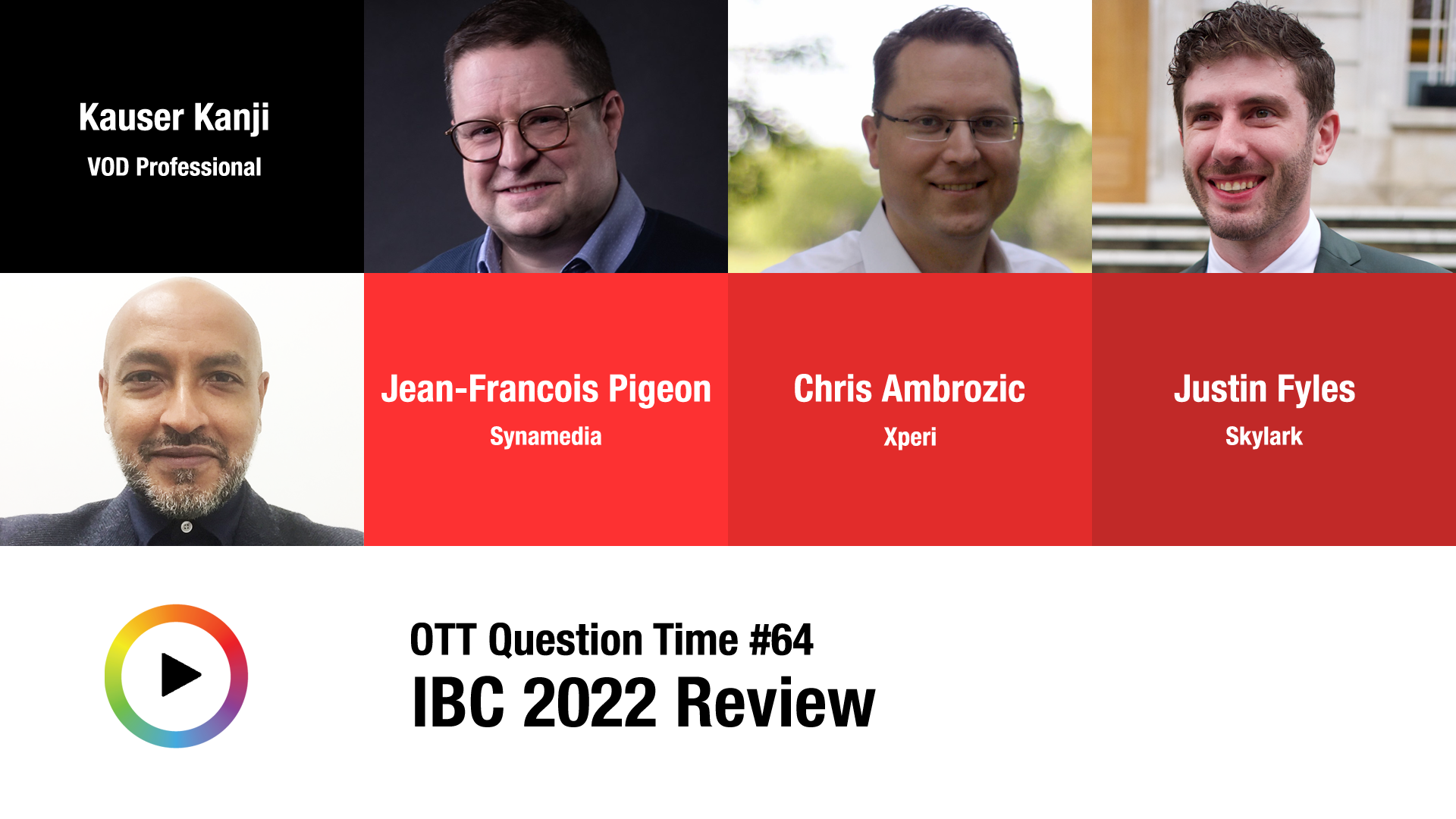 After an absence of three years, IBC – the International Broadcasting Convention – was back last week. This was a chance for the industry to come together, share knowledge, exhibit technologies and solutions, and meet people for the first time who they might previously only have seen on screens. It was a great event – despite the travel problems for many attendees – and we'll be reviewing it at this week's OTT Question Time, (Thursday 22nd September, 4pm UK / 5pm CET).
Together with Jean-Francois Pigeon, EVP of Sales & Marketing at Synamedia, Chris Ambrozic, VP & GM Discovery at Xperi, and Justin Fyles, Managing Director of Skylark, we'll discuss:
– The state of the OTT industry now, in 2022
– Highlights and trends from the show
– What people were talking about incl. FAST, AI and sustainability
– The companies to look out for
– And what's on the cards for OTT product and commercial development over the next 12 months
Episode #64 of OTT Question Time will be streamed at 4pm UK / 5pm CET on Thursday 22 September. Join us live and talk to our panellists!
About the author : Kauser Kanji
I've been working in online video since 2005 and have held senior roles at NBC Universal, ITN and Virgin Media. I've also completed VOD projects for the BBC, Netflix, Sony Pictures and a host of broadcasters and service-providers all over the world. Catch me on our weekly debate show, OTT Question Time, or drop me a line on LinkedIn.
OTT Question Time Partners