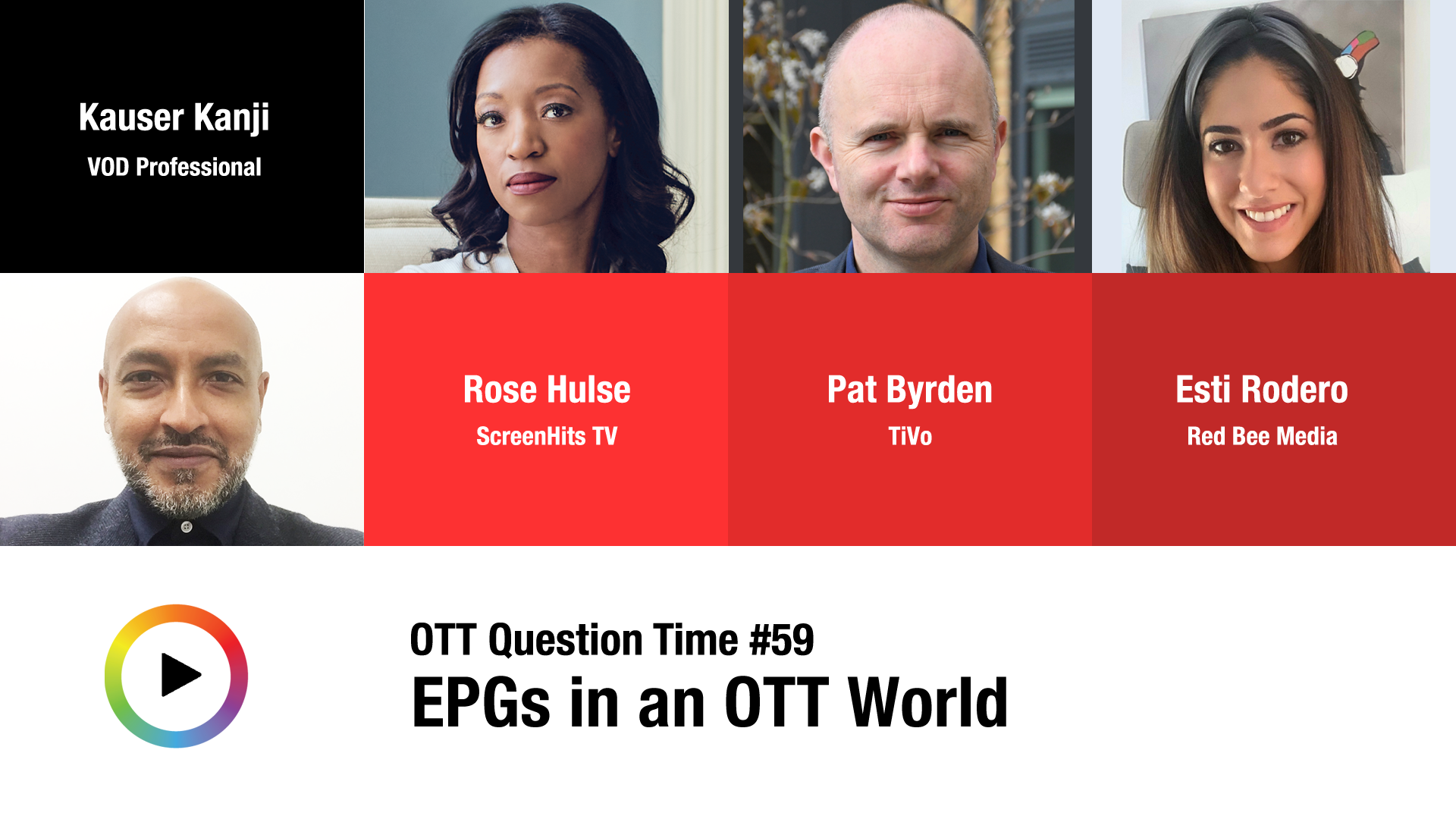 In the days of linear-only TV, the EPG (electronic programming guide) was the easiest way to find out what you might like to watch. Presented as a simple grid, or even just a list, it would tell you what's on now, next and, if it was very sophisticated, tomorrow and the rest of the week too. 
EPGs evolved with the advent of digital and Pay TV – to incorporate all the extra new channels – and again as video-on-demand took off (remember backwards EPGs?). 
Now, in a world where so much TV viewing is OTT, what does the future hold for electronic programming guides? That was the topic of this week's OTT Question Time. 
Together with Rose Hulse, CEO and founder of ScreenHits TV, Pat Byrden, VP Business Development & Strategy at Xperi and Esti Rodero, Sales Manager at Red Bee Media, we discussed:
A quick history of EPGs
How, with so many devices to cater for, EPGs are put together

I

n an OTT world, who decides which TV "channels" get the most prominence on EPGs?
Whether EPGs are still the best way of surfacing content
And how EPGs might develop over the next few years
Watch the video below!
**
About the author : Kauser Kanji
I've been working in online video since 2005 and have held senior roles at NBC Universal, ITN and Virgin Media. I've also completed VOD projects for the BBC, Netflix, Sony Pictures and a host of broadcasters and service-providers all over the world. Catch me on our weekly debate show, OTT Question Time, or drop me a line on LinkedIn.