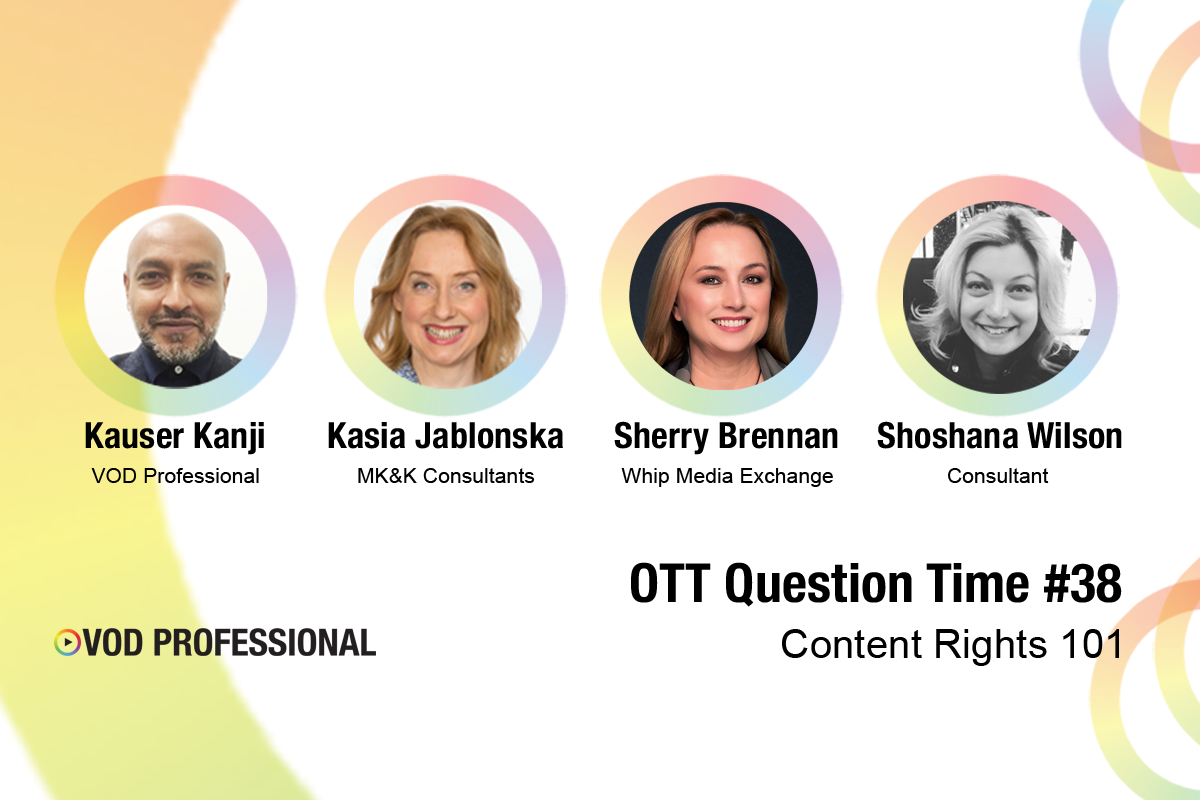 If you've ever found yourself confused about content rights, you're not alone. I've been working in OTT since 2005 and I still don't really understand why, for example, the Tom Holland Spiderman movies aren't on Disney+ (Disney owns Marvel, right?), why I can't find the 2019 season of Masterchef UK, first aired on the BBC, to watch on any platform (AVOD / SVOD / TVOD) or why Usain Bolt's 100m from the Beijing Olympics is on YouTube but without the original BBC commentary. Sure, it's about distribution deals and pay windows but it would be good to get some proper answers. That's what we discussed at OTT Question Time #38 on Thursday 24th June.
Together with Kasia Jablonska, consultant and former Head of Digital & Monetisation at Endemol Shine, Sherry Brennan, EVP / GM of Whip Media Exchange and Shoshana Wilson, consultant and former Director of Acquisitions at Fox International Channels, we did a Content Rights 101 and explored:
How TV shows and movies used to be bought and sold and how the model has changed with the advent of OTT
Mapping the content producers (broadcasters, film studios, independents) to the major VOD platforms (Amazon, Disney, Netflix etc.)
Whether PVOD is here to stay
Micro-licensing (buying content that appears on your OTT platform for only a short period)
What happens to Netflix when its existing content deals start to expire
About the author : Kauser Kanji
I've been working in online video since 2005 and have held senior roles at NBC Universal, ITN and Virgin Media. I've also completed VOD projects for the BBC, Netflix, Sony Pictures and a host of broadcasters and service-providers all over the world. Catch me on our weekly debate show, OTT Question Time, or drop me a line on LinkedIn.