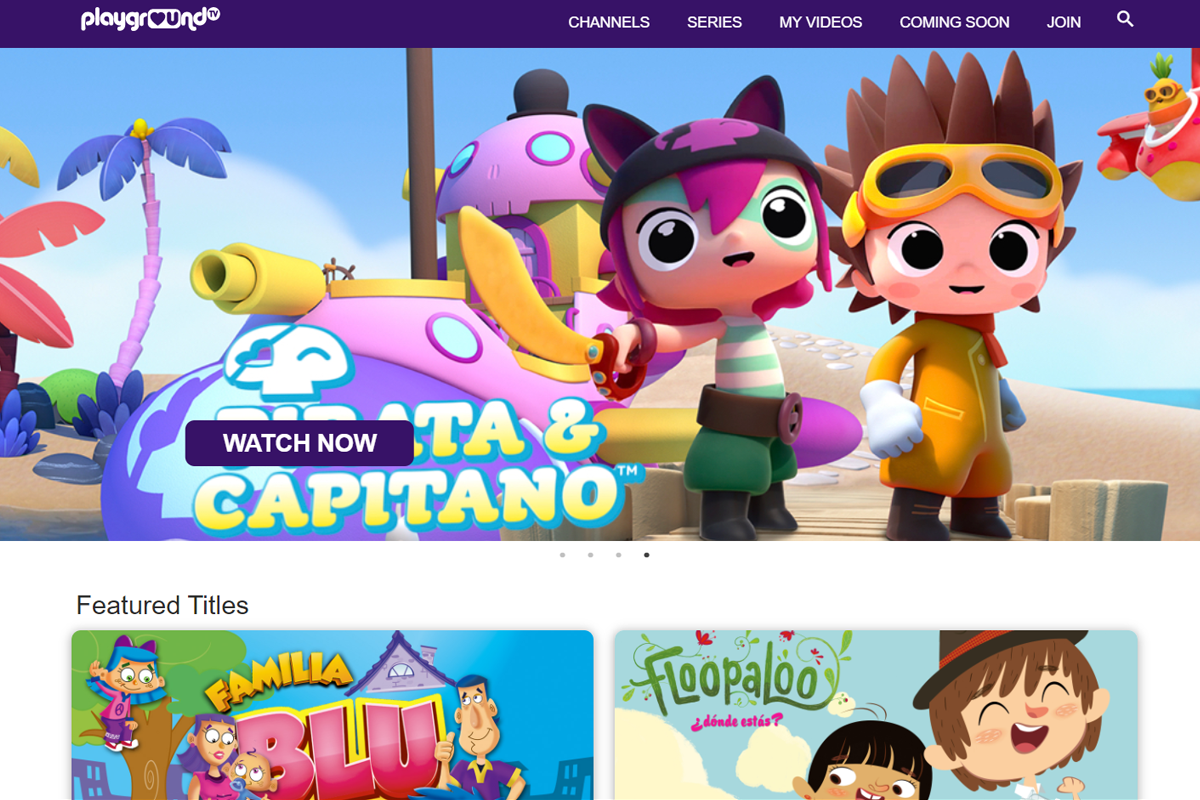 Even before the pandemic hit, and new educational content was created by broadcasters all over the world to help children keep learning while in lockdown at home, kid's OTT was going places.
In 2019, Disney had three animated features – Frozen 2, The Lion King and Toy Story 4 – that all exceeded $1bn revenue, Disney+ now has over 100m subscribers, and the company committed to spending $15bn per annum in content by 2024. Netflix increasingly wants to brand itself as a family-friendly destination too. According to its own analysis, 60% of Netflix's audience watches kids / family content on its platform every month and the streamer is planning to produce six animated series this year (compared to the usual two or three that Pixar and DreamWorks makes).
It was against this backdrop then that I caught up with an old friend, Daniel Nordberg, who has recently expanded his own children's VOD service, called Playground TV, into nine countries.  
In the following video interview, Nordberg – who formerly held senior positions at Vewd (née Opera TV), Sony Ericsson and HTC – and I discuss the kid's OTT market, the genesis of Playground TV, obtaining investment and funding, pay models and content acquisition. It's a fascinating conversation not least because of the innovative way in which Nordberg and his team built their initial product suite.
Playground TV is now available in Austria, Belgium, Denmark, France, Germany, Italy, Spain and Switzerland, as well as the UK, and can be downloaded from the iTunes and Google Play app stores. You can reach Nordberg, via LinkedIn, here.
A short video of Playground TV's user interface – which we refer to in our conversation – is also available below.
**
Playground TV app UI / UX (no sound). 
About the author : Kauser Kanji
I've been working in online video since 2005 and have held senior roles at NBC Universal, ITN and Virgin Media. I've also completed VOD projects for the BBC, Netflix, Sony Pictures and a host of broadcasters and service-providers all over the world. Catch me on our weekly debate show, OTT Question Time, or drop me a line on LinkedIn.