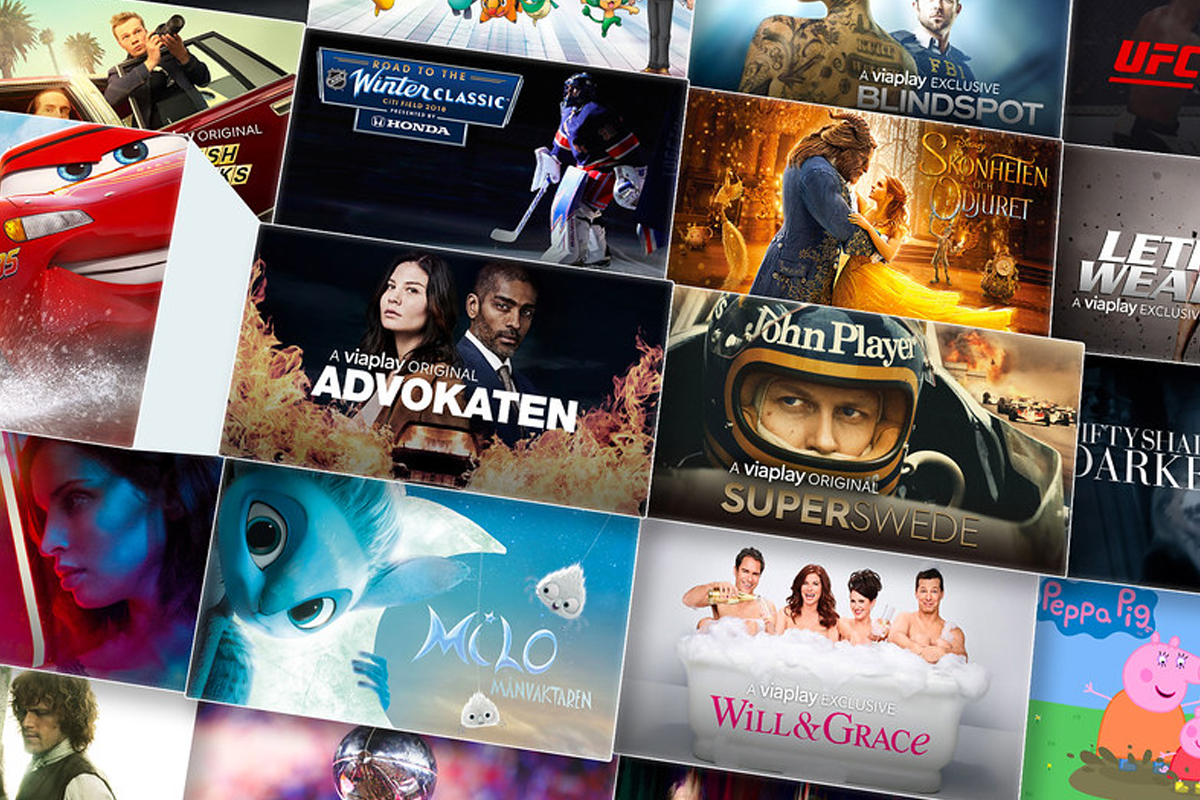 Viaplay, the Nordic streaming service, has reported major increases in viewing for its non-sports content. 
Total streamed minutes on Viaplay – across Sweden, Norway, Denmark and Finland (excluding sports coverage) – were up 44% last week compared to the same week in 2019, and up 13% compared to the previous week. Started streams and streamed minutes (excluding sports coverage) were up 25% and 21%, respectively, on Saturday and Sunday when compared to the previous weekend. Transaction Video-On-Demand consumption was also up 64% on Saturday and Sunday when compared to the previous weekend, with kids' movies seeing the biggest category increase. 
The major sports events or competitions that have been postponed or paused, and to which Viaplay's parent, the NENT Group, holds the media rights, include the Premier League, UEFA Champions League, Superliga, NHL and Bundesliga. This weekend's Formula 1 Australian Grand Prix was also cancelled. Viaplay's offering of original productions, international films and series, and premium kids' content is unchanged. NENT Group is working with distributors of its sports TV channels who wish to take initiatives to adjust the pricing of their offers due to the cancellation or postponement of sports events. 
Coronavirus is having an adverse impact on the Group's performance, which will put at risk NENT Group's previously stated ambition to deliver profitable growth for the full year 2020. This impact includes lower advertising demand levels, which accounted for 26% of Group sales in 2019. Further updates will be provided at the Group's Q1 earnings call on 23 April, if not before.    
Anders Jensen, NENT Group President and CEO said:
"We are facing an unprecedented situation that is evolving every day, but we remain in good shape and are fully focused on navigating our business through these difficult times. Our top priorities are the wellbeing of our employees and continuing to deliver the best possible value to our customers. The temporary price reduction on our Viaplay direct to consumer sports packages has been received well, and it is good to see that viewing levels on Viaplay are increasing significantly and the customer base is continuing to grow. We are adding more and more short-term alternatives in sports and even more of the great original productions, series, movies and kids' content that make Viaplay the Nordic region's leading streaming service and home of great entertainment experiences. We are not making any additional payments for events that have been postponed and, if postponements lead to cancellations, we expect the rights owners to honour their contractual obligations and reimburse us for the payments already made."
About the author : Kauser Kanji
I've been working in online video since 2005 and have held senior roles at NBC Universal, ITN and Virgin Media. I've also completed VOD projects for the BBC, Netflix, Sony Pictures and a host of broadcasters and service-providers all over the world. Catch me on our weekly debate show, OTT Question Time, or drop me a line on LinkedIn.