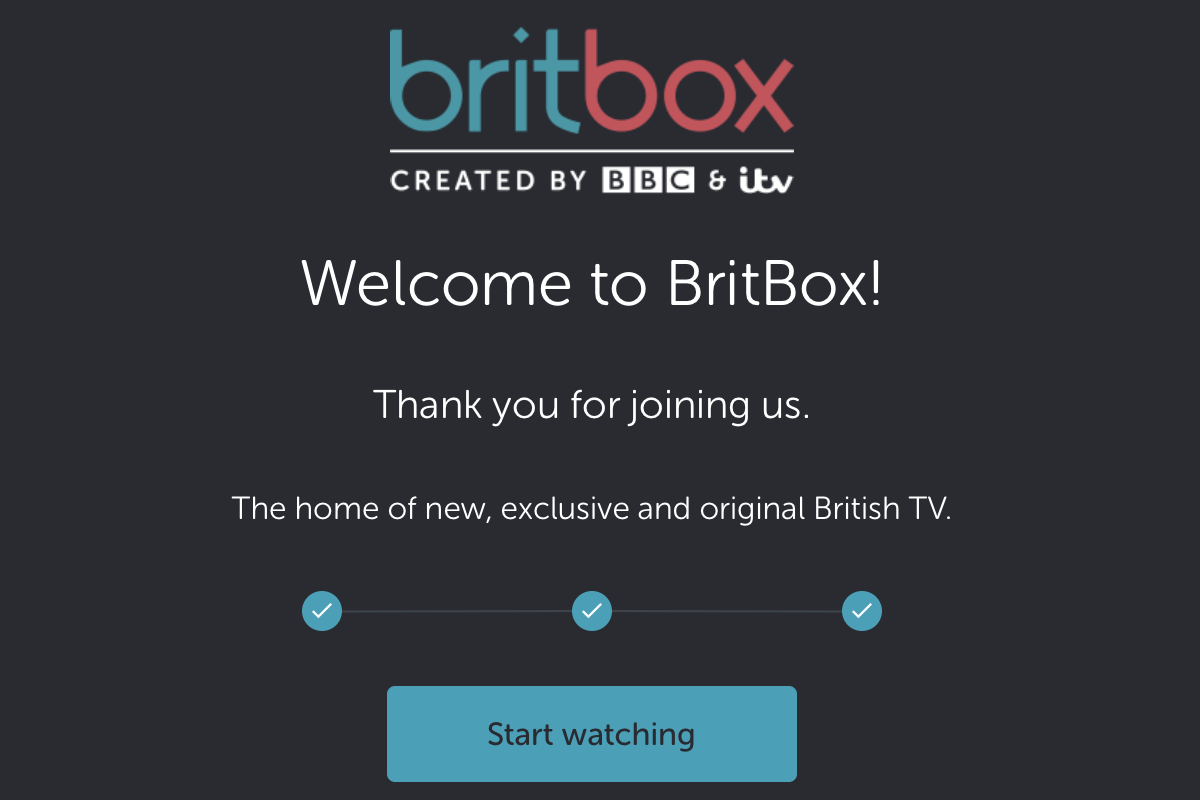 In all of my conversations with industry people this year – at conferences, networking events and private meetings – I've yet to find anyone who thinks much of Britbox's long-term prospects. At best, any enquiry is met with a resigned shrug. 
Is Britbox, the new SVOD service from the BBC and ITV which will launch in November, too late to market? Probably, especially after the aborted projects "Kangaroo" and "Canvas" (2005 – 2012). As a slight aside, there's always been an interesting strategic juxtaposition between UK broadcasters, who have championed their own stand-alone services (BBC iPlayer, ITV Player – ITV Hub, 4oD etc.) and their American counterparts who went early to the aggregator model in Hulu. One set diverged, the other converged. This now seems to be playing in reverse with BritBox here and the emergence of US D2Cs.
Is BritBox coming into a crowded space? Undoubtedly. Amazon Prime, Netflix and NOW TV (Sky) already dominate the SVOD market and there are new mainstream services still to come from Apple, Disney, HBO, NBCU. Don't discount competition too from Google (if it ever decides what to do with YouTube), specialist sports and children's offerings (e.g. UEFA, Eurosport, Hopster).
And then there's the matter of governance. With 90% of the joint venture's holdings, ITV is, to some relief, taking the lead in the build and marketing of BritBox. That's not meant to be unkind to the BBC but, the zeitgeist-capturing event of iPlayer aside, the corporation has a poor track record in developing and launching on-demand products – you'll recall the Digital Media Initiative, BBC Store, myBBC and now, BBC Sounds, misfires. ITV, on the other hand, has always been a lean, goal-driven, operation; ready to experiment and fail fast.  
There doesn't seem to be any great consumer enthusiasm for BritBox either. Largely, that's down to one question: why are British audiences being asked to pay for broadcaster content twice? When Mark Thompson, the then Director General of the BBC announced "Project Barcelona" – which would become BBC Store – in 2012, his answer to this was that:
"For decades the British public has understood the distinction between watching Dad's Army on BBC1 and then going out to buy a permanent copy of it. Barcelona is the digital equivalent of doing the second… it's the exact analogy of going into a high-street shop to buy a DVD or, before that, a VHS cassette."
For me, the problem with that argument was always about the price vs. value proposition. Consumers understand that writers, actors, directors and producers need to be paid for making content but isn't that what the licence fee is for? They also get that making, distributing and marketing DVDs comes at a cost but Barcelona, Store and now BritBox don't need to do that for digital assets. The cost of distribution is tiny by comparison – almost to the point that it's effectively free. It doesn't help BritBox's chances of long-term survival either that OFCOM has provisionally given the BBC permission to extend its catch-up window from 30 days to 12 months or that the BBC itself is now "… planning a huge expansion of the iPlayer to make programmes available on the service for up to five years in total."
It's fair to say that BritBox has some issues to contend with.
But let's imagine, just for the next few minutes, that BritBox gainfully addresses these challenges and is a critical and consumer success. That it launches with great content (new and archive), an excellent UIX (user interface and experience) and a marketing campaign that audiences eagerly respond to. In this scenario, how quickly could BritBox grow? I've been crunching through some publicly available numbers for guidance.  
#1. Two Data Sets
To predict how quickly – and to what extent – BritBox might grow, it's natural to look at how some of the other UK SVOD services have performed. Unfortunately, Netflix doesn't tell us how many international subscribers it has by country (apart from the US), Amazon doesn't officially publish any Amazon Prime Video numbers at all and Sky, in its financial updates, only refers to the overall number of "products" (i.e. Sky Q, Sky Go, Sky Go+, Sky HD etc.) used by its customers.
Luckily for us, however, there are two data sets that can help us establish some baselines. They are:
1.1) BARB's Establishment Survey
We're used to seeing BARB's linear viewing updates but the organisation has also been tracking SVOD usage among a sample of 53,000 UK households since 2014 via its Establishment Survey. Specifically, it tracks usage of any SVOD service, Netflix, Amazon Prime and NOW TV from Sky by household and by individual.
Using the number of individual subscribers, we can calculate annual growth from 2014 – 18.
1.2) The Growth of ITV Hub+
ITV already runs several SVOD products including BritBox US, Cirkus in the Nordics and its flagship service, ITV Hub+. The last of those, according to ITV's own reporting, is doing very well indeed – subscriber numbers have risen from 265,000 to over 500,000 from the end of 2018 to the end of June 2019.

#2. Projections
Based on these data, here are five projections – in decreasing order of success – for how well BritBox could fare over the next five years.
2.1) If BritBox Grows as Fast as ITV Hub+
ITV Hub+ has 500,000 subscribers right now. Assuming that this figure isn't soft (based on the seasonality of ITV's runaway hit, Love Island), that they're all retained, that they all move to BritBox, AND applying its current compound annual growth rate of 177% (admittedly, that's a whole lot of stretching there), we can estimate that ITV will have 29.6 million paying users by the end of 2023.

Is that likely? No. Netflix, having launched in the UK in January 2012, currently has around 32m individual UK subscribers (according to BARB) so it's possible but surely this would be at the absolute highest end of the optimism / delusion spectrum.
2.2) If BritBox Growth Matches Amazon's Best Year of Growth (2016)
According to the BARB data, the best-performing SVOD service in any given year since 2014 was Amazon Prime which grew 94.9% in 2016. If BritBox could grow as fast as that annually – and with the caveats above about retaining subscribers who all move to the new service – BritBox could have 7.2m paying users by the end of 2023.
2.3) If BritBox Growth Matches NOW TV's Performance over 5 Years
Instead of looking at one year of exceptional growth, what if BritBox could emulate NOW TV which has increased its subscriber base by, on average, 42% from 2014 – 18? If it did, BritBox (again, starting with 500,000 subscribers) would have just over 2m users by the end of 2023.

2.4) If BritBox Growth Matches Any SVOD Average Growth over 5 Years
BARB suggests that SVOD usage was growing fast in 2014. NOW TV's user base swelled by 76% that year; Netflix's by 34% and overall, SVOD individual subscriptions were up by 21%. Over five years, that growth averages 14.77%. If BritBox grows as fast as that over the next five years, it would have a respectable 868,000 subscribers.

2.5) If BritBox only Grows at the Current Market Growth Rate
BARB tells us that by 2018, overall SVOD growth had slowed to just over 3%. That makes sense to me – reflecting the maturity of the market and the combined competitive threats in the attention economy from social media, editorial, gaming and music services as well as real life "experiences" (e.g. playing sports, travelling, going to cinemas, gigs and restaurants, being part of social clubs). If BritBox grows at that rate, it will have fewer than 600,000 subscribers by the end of 2023.
Thoughts?
How do you think BritBox will do when it launches later this year? Are there other data sets that we should be looking at to give us a guide? And how important is the BBC in the potential success of the new service? I'd be interested to hear your thoughts.
About the author : Kauser Kanji
I've been working in online video since 2005 and have held senior roles at NBC Universal, ITN and Virgin Media. I've also completed VOD projects for the BBC, Netflix, Sony Pictures and a host of broadcasters and service-providers all over the world. Catch me on our weekly debate show, OTT Question Time, or drop me a line on LinkedIn.