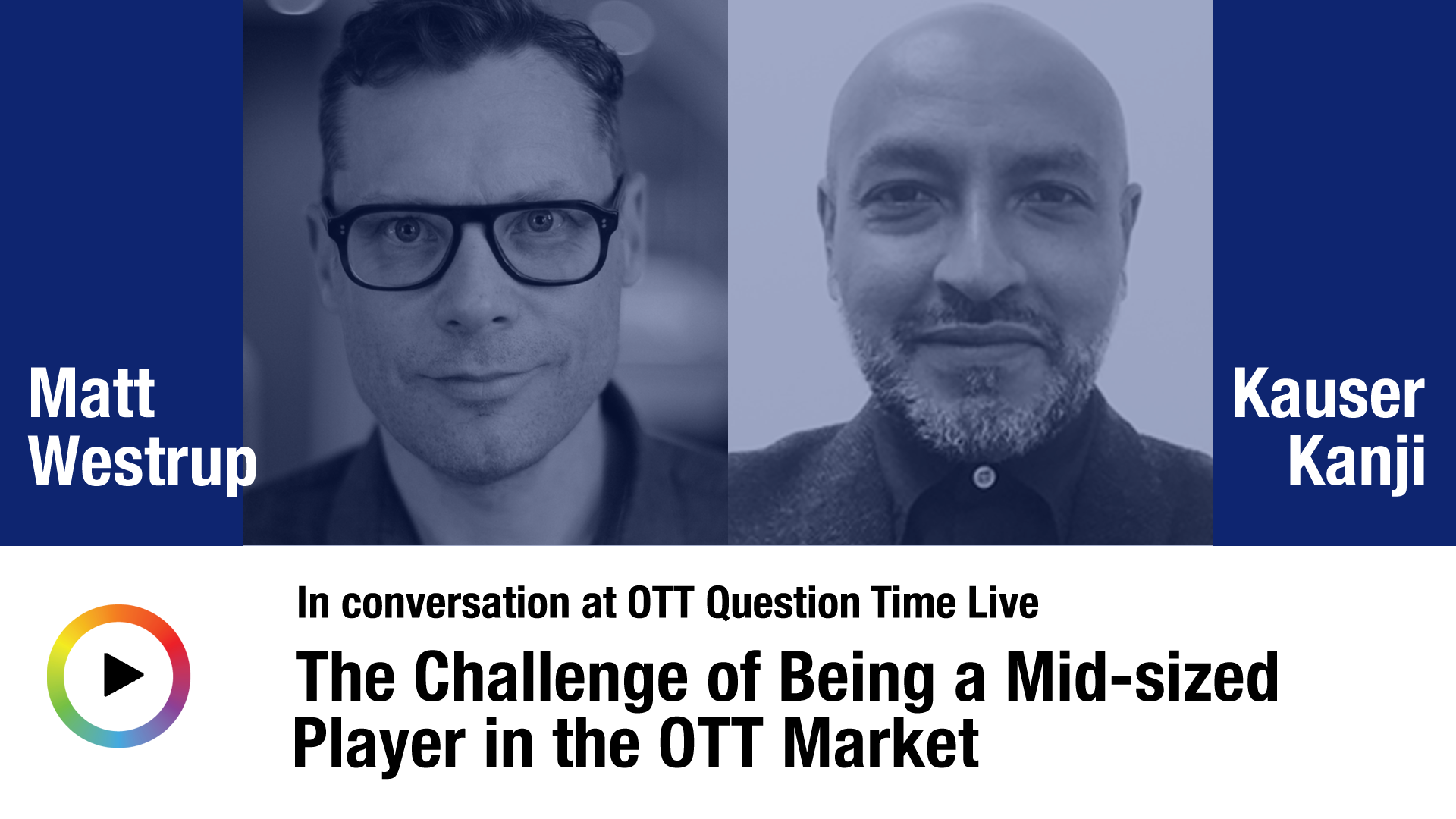 Matt Westrup, SVP Technology & Operations at A+E Networks EMEA in conversation with Kauser Kanji, MD of VOD Professional at OTT Question Time Live on 1 February 2023.
To watch the video please
login
or
register with VOD Professional
.
(This page will refresh once you've logged in. The video will appear below!)
**
About the author : Kauser Kanji
I've been working in online video since 2005 and have held senior roles at NBC Universal, ITN and Virgin Media. I've also completed VOD projects for the BBC, Netflix, Sony Pictures and a host of broadcasters and service-providers all over the world. Catch me on our weekly debate show, OTT Question Time, or drop me a line on LinkedIn.