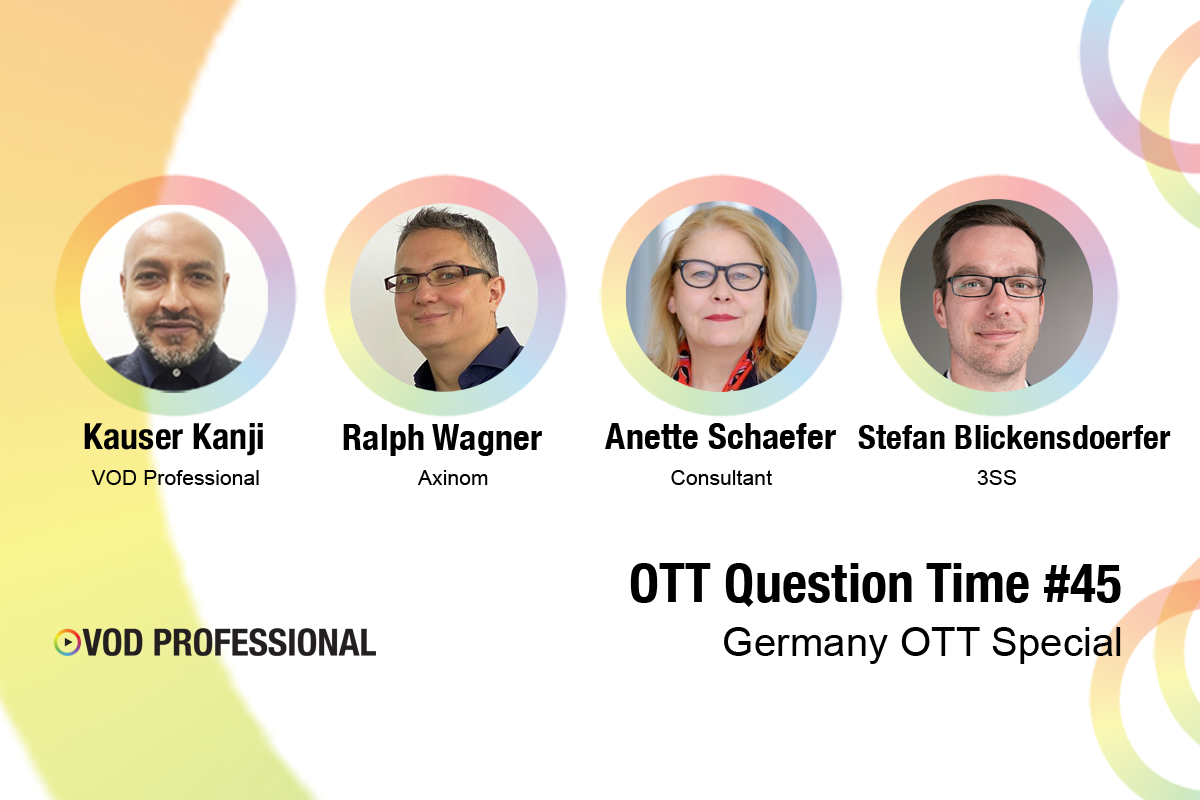 At this week's OTT Question Time, Thursday 28 October, we went to Germany! Not literally, alas, but we discussed the country's flourishing OTT landscape with a panel of resident experts: Ralph Wagner, CEO of Axinom, the independent media consultant, Anette Schaefer, and Stefan Blickensdörfer, CTO of 3SS.
Together we explored:
Germany's TV landscape: the big satellite and cable operators
How German consumers, who have been used to a settled TV environment, have embraced OTT
Germany as a strategic market in the Streaming Wars
Linear and VOD trends among different age cohorts
And the future of OTT and TV in the country
**
About the author : Kauser Kanji
I've been working in online video since 2005 and have held senior roles at NBC Universal, ITN and Virgin Media. I've also completed VOD projects for the BBC, Netflix, Sony Pictures and a host of broadcasters and service-providers all over the world. Catch me on our weekly debate show, OTT Question Time, or drop me a line on LinkedIn.