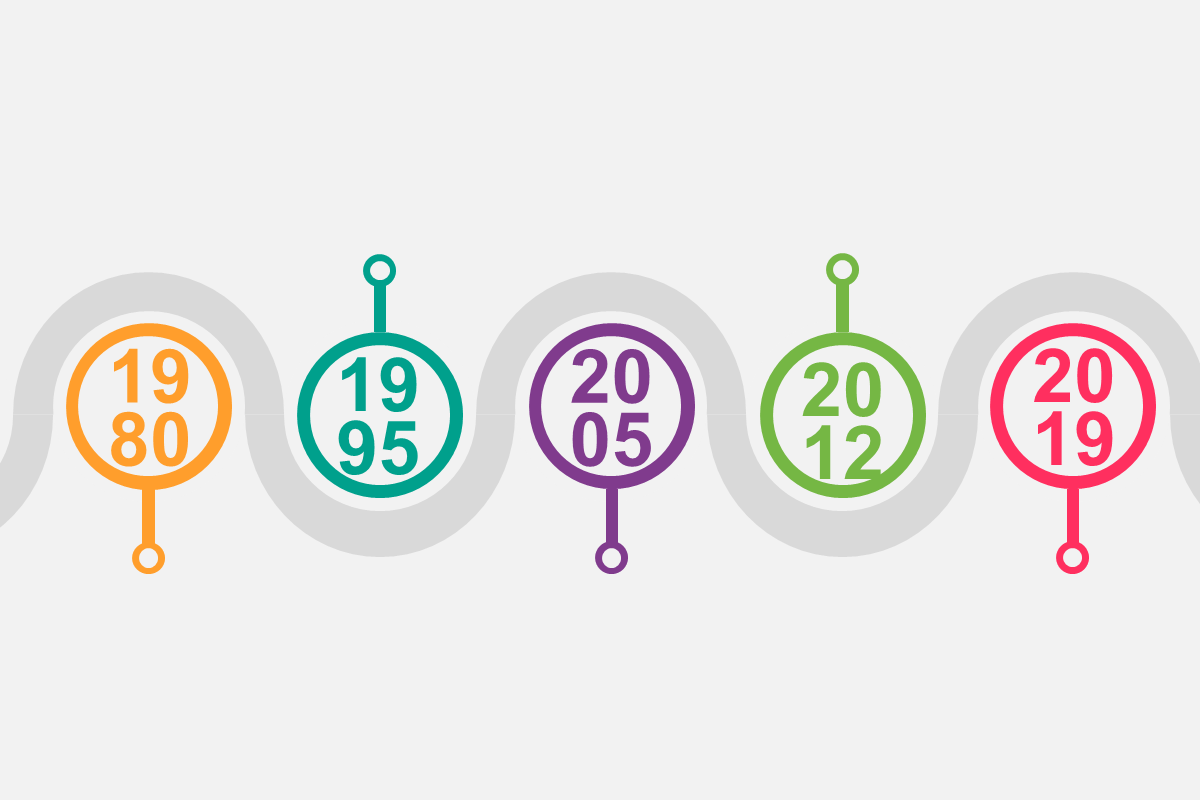 1980
My uncle's house in Peterborough. 4 adults, 7 children, 1 baby. A weekend of watching Indian movies on VCR late into the night. The video recorder was hired. The remote control was wired, connected by a two metre cord to the machine. Delicious midnight feasts: samosas, bhajis, chutneys, curry, real Coca Cola (not diet). Pretending to be asleep on the sofa afterwards just so I could stay downstairs for longer.
1995
My first real flatshare in London. 2 Belgians, 1 German, 1 French, 1 American, me. TV connected to a service called VideoNet which, apparently, included some video on demand. Don't remember its catalogue size or quality. Know only that I played a lot of late night chess against its early AI while wrapped in a blanket listening to Mariah Carey and Boyz II Men.
2003
Bought my first flat-screen TV made by VSeven. Me and then girlfriend watching Friends and the West Wing, on demand, on a HomeChoice STB. Asha Oberoi, who had worked at Videonetworks (which ran HomeChoice), and was later my boss at ITN, told me that she'd studied the analytics back then and one viewer had watched every single episode of Friends continuously, in a single session. Only one viewer?!
2005
Started work at the Racing Post, a newspaper for horseracing enthusiasts which still sold 80,000 print copies a day. Together with RacingUK, the parent company – Trinity Mirror – had acquired the TV rights to live and catch-up horseracing. Catch-up wasn't even a term back then! First experience of still-evolving systems and processes: pay models, content management, SSO, billing relationships, CRM, content delivery, video UIX, scheduling and workflows.
2008
Working at NBCU, helping to get its various European TV channels ready for on-demand viewing. Reading lots of legal contracts for linear content; no mention of VOD. What?!! In hindsight, understandable: the industry was in transition.
2010
Cutting the cord, I bought a Sagem Digital TV Recorder with Freeview +. Provided the ability to delete adverts from recordings. Watched lots of terrestrial TV. Remember the opening credits of Downton Abbey on ITV; tingling piano. The Channel 4 adaptation of one of my favourite books, Any Human Heart (William Boyd). Sherlock, BBC1. It didn't last – I wanted sports and movies and Sky was the only player in town. Became a customer again in 2011.
2012
Netflix launches in the UK in January. Bingeing starts in earnest.  
2015
For an old-schooler like me, was this the heyday? The perfect balance of on-demand availability vs. the anticipation of having to wait for content to air on linear first?
2018
Me: "Alexa, turn on living room TV"
Alexa: "Now turning on living room TV"
2019
The glut. Netflix, Amazon Prime, Apple TV+, Sky Cinema, Sky Sports, BBC iPlayer, YouTube, All4 etc. etc. Almost anything I wanted to watch was now available for free or a fee. A new calculation: how many services am I willing to pay for when I could be spending the same budget on going out (the experience economy), editorial, social, gaming…?
2027
Me [wearing smart glasses]: *blinks*
Next-gen Device: "I hear you, Kauser…"
About the author : Kauser Kanji
I've been working in online video since 2005 and have held senior roles at NBC Universal, ITN and Virgin Media. I've also completed VOD projects for the BBC, Netflix, Sony Pictures and a host of broadcasters and service-providers all over the world. Catch me on our weekly debate show, OTT Question Time, or drop me a line on LinkedIn.