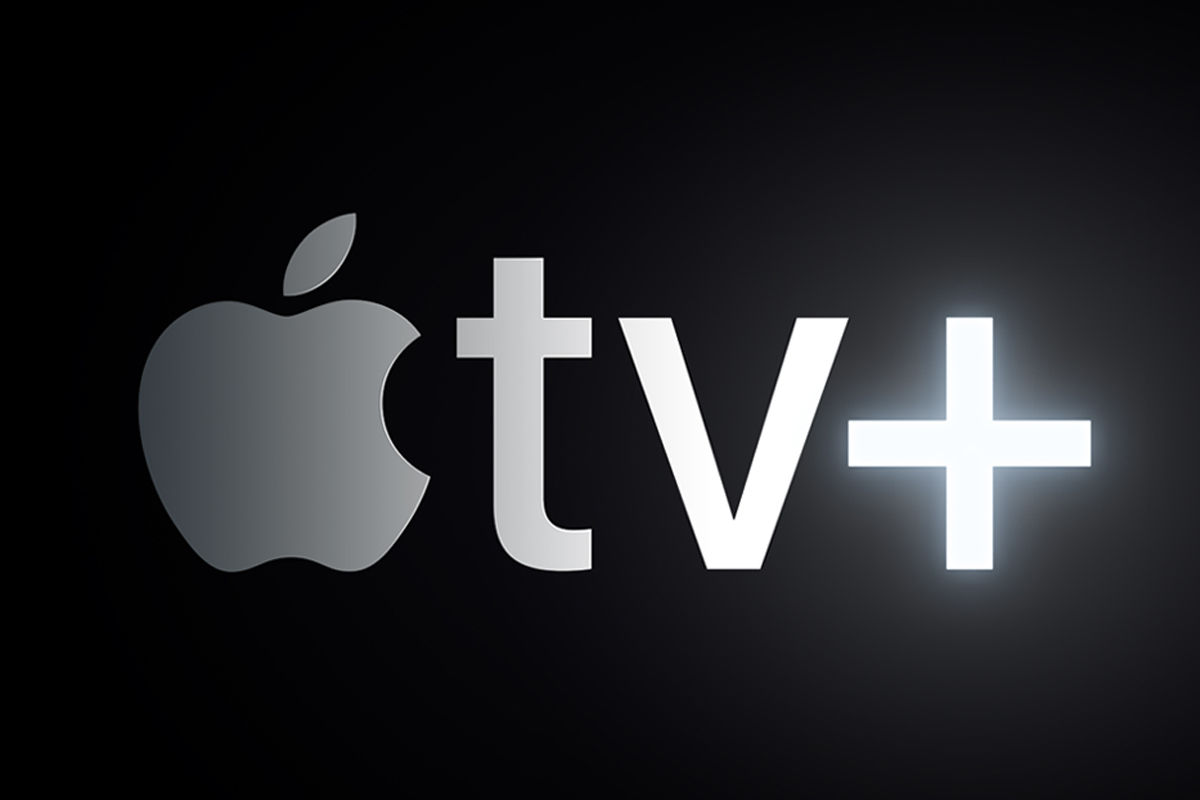 I was at the excellent Connected TV World Summit in London last week and took the opportunity to canvass opinion about Apple's much-anticipated, finally-announced new TV+ service. What did the industry think of it?
Well some people chose to look at the bright side and there was enthusiasm for the idea that Apple TV+ will form a true destination via which users can access content, across iOS platforms, smart TVs and other streaming devices, from multiple OTT products. We're also looking forward to seeing new TV shows and movies from Steven Spielberg, Reese Witherspoon, Octavia Spencer and JJ Abrams. At the same time, I can report that there was lots of thoughtful scratching of chins, pursing of lips and shrugging of shoulders. Was this really the game-changer we hoped for?
This feeling of being slightly underwhelmed may partly be down to Apple's comms which, so far, only addresses its US offering; we're still to hear what its plans for Europe and the UK might be. But the wider lassitude came from the idea that this is Apple: the maker of iPhones and iPads! Innovative and beautiful design! The first trillion-dollar company in the world! Maybe our expectations were just too high.
Look under the bonnet, however, and you can make a case that Apple is playing a strategic long game. Why? Here are five reasons:
#1. Apple has no Need to Hurry
Netflix has been the biggest story in town for years so it's understandable that the industry was waiting for something new to talk about. But zoom out a little and Apple's iterative methodology makes sense. The company can bide its time, analyse uptake and usage and respond to feedback accordingly. Evolution rather than revolution. And in the meantime…
#2. Apple is Still Taking its Cut
Apple's launch press release tells us that:
"… Customers can subscribe to Apple TV channels à la carte and watch them in the Apple TV app, with no additional apps, accounts or passwords required. Apple TV channels include popular services such as HBO, Starz, SHOWTIME, CBS All Access, Smithsonian Channel, EPIX, Tastemade, Noggin and new services like MTV Hits, with more to be added over time around the world."
Whilst this all-in-one strategy (or almost all-in-one given that Netflix isn't part of the new platform) is great for viewers, Apple will still be taking a share of subscription revenues, or charge a customer acquisition fee, from individual service providers. In other words, its making money while expanding the runway for its own content.
Why service providers would opt to be on TV+, and pay the concomitant "Apple Tax", rather than continue to promote their own stand-alone apps (and charge for them outside of the iTunes app store) is a different question. Perhaps it's something to do with…
#3. Apple's Reach and the Hulu Effect
It's true that Android has a much larger install base than Apple and sells more smartphones each year (Apple sold 216m iPhones in 2017 vs. estimated Android sales of 1.2 billion according to IDC) but iPads are still the most popular tablets (44m in 2017 vs. 25m for Samsung and almost 17m for Amazon). Apple doesn't release sales figures for its TV puck but in the US, Parks Associates estimated that Apple TV held a 15% market share in 2017 behind Roku (37%), Amazon Fire TV (28%) and just ahead of Google (14%).
Basically, Apple has serious reach – but we knew that already. And in the US at least, viewers have been used to watching content from multiple sources via aggregators for a long time. Think Hulu. What's changing now is that the UK – with Britbox, Sky and YouView – and other European countries are also, perhaps reluctantly, adopting this shared platform strategy. Broadcasters, who instinctively want to keep their channel and player brands visible and relevant for as long as possible, don't much like it but for consumers the concept of a one-stop shop is the future of TV.
#4. Apple has Very Deep Pockets
Apple currently has $245 billion of cash on hand according to its Q1 2019 earnings report and that's another reason why it doesn't need to rush its TV strategy. It can wait serenely; test out content and encourage more providers to join TV+. And if it sees that a competitor or a partner is doing particularly well in terms of growth, exposure or even the prestige of winning film and TV awards, Apple can simply buy them and add their talent, resources, technical expertise and creative power to the Apple stable.
#5. Data Gathering
The quote from Apple's press release above (see #2) says that viewers will be able to watch content from inside the TV+ app "with no additional apps, accounts or passwords required". In turn, that suggests that Apple will be able to collect data that is orders of magnitude richer than is the case right now. Just like Netflix, or indeed the analysis that service providers conduct on their own products, Apple will be able to see what content works – the stories, genres, actors, directors – and when. Do people really watch shorter episodes when they're commuting to and from work, for example. Does the weather make a difference? How do current events shape people's viewing choices (for example, are Brits watching more political content because of Brexit?).
We need clarification from Apple about exactly how this is going to work but to ensure that my background technical understanding was sound, I chatted to Martijn van Horssen, the CEO of 24i, Charles Dawes, Senior Director of International Marketing at TiVo and Mrugesh Desai, Head of Solutions Engineering, Accedo. Between us, we identified four levels of data that Apple could potentially gather about what users are watching when and for how long. They are:
Stand-alone Apps on iOS Devices
So, let's say that you have a stand-alone app like BBC iPlayer on your iPhone. Apple knows when you opened it but it can't see what content you're looking at inside the app itself. Apple can also tell how long your session lasted because you then hard-closed the app or opened another one (e.g. you started playing Candy Crush).
Deep-linked Content
On Apple's current TV app (already available on iPhones, iPads and Apple TV boxes), content from other broadcasters is "deep-linked" and presented to viewers in a range of carousels like "Up Next" or "What to Watch". When you choose a TV show (like the latest episode of Line of Duty), it starts playing in the broadcaster's dedicated service (BBC iPlayer). Here, Apple can see which piece of content initiated the user session and how long the session lasted but it can't tell if you, the viewer, stayed inside the broadcaster app and then watched other content.
System Events
If you're watching content on the Apple TV box, and whether you're viewing on a broadcaster's stand-alone app or not, Apple may also record "system events" that control the player – things like pause, forward, choose subtitles etc. via Apple's remote control.
Full Data Gathering Capabilities via a Consolidated TV+ Player
All content from Apple and its external partners is searched for, discovered and viewed via the new Apple TV+ app. As noted above, if this is the solution implemented by Apple, the company would have full visibility around consumption, user behaviour and even video quality of service as well as other data.
Conclusion
It's possible that I'm giving Apple too much credit here and that actually, TV+ is just another hesitant foot in the water for the company. Naively, though, I want to believe that Apple has a plan, that is has to have a plan to compete with, and succeed against, Netflix, Sky, AT&T, Disney, the BBC as well as the regional and specialist SVOD players.
What do you think? Drop me a line.
About the author : Kauser Kanji
I've been working in online video since 2005 and have held senior roles at NBC Universal, ITN and Virgin Media. I've also completed VOD projects for the BBC, Netflix, Sony Pictures and a host of broadcasters and service-providers all over the world. Catch me on our weekly debate show, OTT Question Time, or drop me a line on LinkedIn.